Let's talk about how to manage change better. Our world is constantly changing, from DevOps to digital transformation and from technical debt to artificial intelligence (AI). Now, more than ever, we need to meet and exceed our customer's expectations. Change management (or change enablement if you're in an ITIL 4 world) is the process (or practice) that balances enabling the business need for new products and services with keeping everyone and everything safe. Depending on your organization, it's quite a tricky balance to get right when you manage change.
This need is exactly what this article is focused on – top tips to manage change like a total rockstar, based on my real-world change management experiences.
How to Manage Change Better
Policy. AKA setting out your stall. Look at everything from confirming expectations to setting your scope and managing exception requests because there will always be emergency or urgent changes. The golden rule? Be clear and concise, and tie into existing company practices where possible.
Process. How to make it easy to follow the process and to raise and manage change requests in the correct way. Your process to manage change will be your way of agreeing on a way of working with the rest of IT and needs to be a living, breathing document so that it remains fit for purpose.
Change forms. How to capture the right information so the change can be reviewed and assessed accurately without making it an epic task to raise it. We've all heard horror stories about it taking 15 minutes plus to raise a change, so you need to ensure that the process of capturing change information is as efficient as possible.
The big questions. From risk to testing to impact on other environments, look at how asking the right questions can be the difference between complaints and downtime to complete change success. Bonus tip; always, always ask about the potential impact on other environments. Never assume that any impact is limited to the production environment and BAU.
Change Advisory Board (CAB). How to change it from a box-ticking exercise to one of the most important meetings on everyone's agenda. You'll need to be structured enough to keep things on track while maintaining the flexibility to look at process improvements or different ways of working.
Communications. How to let people know about scheduled changes in the right way. It's not good enough to point people at a change schedule report within your IT service management (ITSM) tool or a page on your intranet. To effectively manage change, you'll need to consider your service desk and support teams, end users, and customers, as well as third parties and suppliers.
What to do when things go wrong. With the best will in the world, there'll always be changes that don't go as planned or have an unforeseen impact. Sometimes it's not about being perfect every time (although that would be nice), but it's about responding to a crisis without panicking, alienating the business, or otherwise making things worse.
Empowering your stakeholders. The more people you have invested in your change management process, the more successful it will be. I advhttps://aws.amazon.com/devops/continuous-integration/ise giving rockstar levels of empowerment to everyone touched by the need to manage change.
Lean into change enablement. With the advent of ITIL 4, the artist formally known as change management is now called change enablement. Why am I calling this out? Well, names are important. For me, the move to change enablement from management recognizes the vital role change has to play in business development and advancement. While ITIL v3/2011 focused on the service lifecycle wrapping change into the service transition stage, ITIL 4 is focused on IT-service-delivery-related change and focuses on how to use it to enable and drive the business forwards. Suggesting models such as continuous integration and delivery as well as DevOps-style operating models whereby support teams get more involved in the development and testing side, and developers get more involved in early life support so both areas can understand each other better as well as flexing to meet the needs of the business.
Lean into different ways of working. Not every change needs to go to the CAB or even be approved by every stakeholder, so lean into other ways of working. Consider standard changes, peer reviews, or delegated authority to reduce the blockers caused by approval mechanisms. Consider using Kanban to limit work in progress and increase flow. Look at continual delivery to keep change activity consistent and aligned with business needs.
So there you have my tips to manage change like a rockstar. What other advice would you add? Please let me know in the comments.
Further Reading
If you enjoyed this change article, here is some further reading on how best to manage change and wider ITSM advice.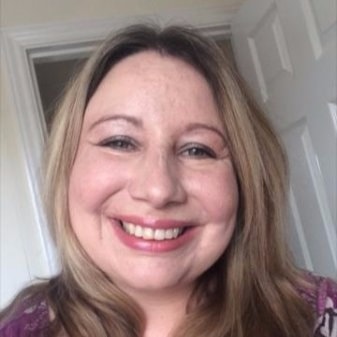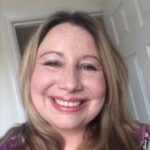 Vawns Murphy holds qualifications in ITIL V2 Manager (red badge) and ITIL V3 Expert (purple badge), and also has an SDI Managers certificate. Plus she holds further qualifications in COBIT, ISO 20000, SAM, PRINCE2, and Microsoft. In addition, she is an author of itSMF UK collateral on Service Transition, Software Asset Management, Problem Management and the "How to do CCRM" book. She was also a reviewer for the Service Transition ITIL 3 2011 publication.
In addition to her day job as a Senior ITSM Consultant at i3Works, she is also an Associate Analyst at ITSM.tools.