I've been intrigued by the question of measuring IT services in terms of business value. It's a great idea but difficult to realize. Value is business specific and usually the business can measure it. In the simplest case, the business exists to grow and to be profitable. And non-profit organizations have other, but usually measurable, targets. The challenge is to measure IT's contribution to value generation, which is a practically impossible task. Unfortunately, this has led the IT service management (ITSM) profession to concentrate on mainly worthless self-centric activity metrics such as availability and mean time to repair (MTTR) rather than understanding the IT service desk's value.
What about IT service desk value?
It's probably easier to measure the service desk value than the IT value. The service desk has a specific task to help customers or end users when they've some problem which hinders their work. (Please notice that I do not use ITIL incident and problem concepts here. In my vocabulary, a problem is something which prevents the customer from working normally and which is not easy for the customer to solve.)
When the service desk fulfills its mission, it generates value in two ways:
By positive value generation
By reducing negative value loss.
Positive value generation
Positive value comes from valuable advice, for example the service desk can show the customer a better way of doing a task, which makes the customer more efficient.
This is probably impossible to measure completely but might well be the most important element of service desk value: "The person who taught me how to reboot my computer solved hundreds future problems for me."
Reducing negative value loss
However, the focus is usually on the second way, i.e. the reduction of negative value by restoring the service.
Unfortunately, this traditional ITSM view is very IT and system-centric, while the focus needs to instead be on the customer. This means that instead of measuring system downtime or availability you need to measure the customer experience. Customers are not interested in the problems of the service, they want to solve the situation where they are. By the way, this is a fundamental concept, if you understand this it may change your professional life.
The service desk can also recognize potential or repeating customer problems and find ways to mitigate the effects, reduce the risk of future occurrences, or even prevent the problems happening. These activities are not easily measurable and bad management can prevent staff from "wasting" their time in "unproductive" tasks by concentrating on measuring simple activities like handling incidents and answering calls.
Measuring IT service desk value
There is a way to measure service desk value through measuring the amount of time that the customers have lost due to IT-related problems. The measurement can be used to calculate an estimate of total lost time and that can be converted into money. It's not perfect but it's good enough.
There are different possible ways of measuring the amount of lost time, here are three:
Set up a representative panel group which reports the time lost at specified times. The panel group will report the lost time during a specified time interval, for example a day or a week once in a quarter. The panel should represent the whole customer group.
Create a survey and ask how many problems the customer has experienced during the last week and how much time the customer has lost due to the problems. A random sample is sufficient, there's no need to bother everybody.
Estimate lost time from service desk tickets or ask the customer at ticket closure. This can be unreliable, because not all customers contact the service desk when they have a problem and it can be difficult to get the customers to report the lost time.
Another approach could be just to ask directly if customers feel that the service desk is valuable to them. This might work best with an open question where the customers can describe the value of the service desk to them. While this method does not provide quantifiable results, it might provide great customer statements which are useful when discussing IT support with IT management.
Customer satisfaction is not a good tool for estimating value, the results are difficult to interpret correctly and there are so many elements which affect the results. Simplistic measures like satisfaction percentage and Net Promoter Score are for people with a very limited grasp of service metrics.
Whatever the method (for gauging value), it should be used consistently and repeated at specified intervals, so that one can follow changes and trends. All these methods have their weaknesses, but they should be able to show trends and possible improvements.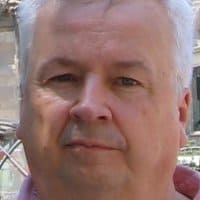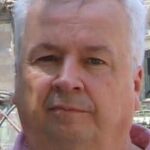 Aale Roos was an expert in statistical computing and data analysis before he moved on to IT service management. He was Head of Customer Service at an IT service provider when he took the next step and became an ITSM consultant in 1989. He has since been selected as the ITSM Person of the Year by itSMF Finland.