There'll always be some differences between internal IT support and external customer service/support. It makes sense – most successful companies will always place the support of customers as their top priority, no matter how often the "happy employees = happy customers" mantra is chanted.
You also might be thinking: "Internal IT support lags behind external customer support, so what?" But the two things aren't as disconnected as they used to be, and the gap between IT support and customer service/support should be shrinking, thanks to "consumerization" – employees bringing their personal-life, consumer-world experiences and expectations into the workplace. Think of it as a continuation of the "consumerization of IT" which focused on the use of personal devices, apps, and cloud services at work.
Bridging the Internal IT Support to Customer Support "Gap"
The impact of consumerization should add an extra factor into any IT organization's internal IT support strategies and operations. Because employees, buoyed by their consumer-world experiences of service and support, now expect more of all service providers including the corporate IT department. Importantly for IT, these employees not only have increased expectations of the devices and apps they use at work but also of how IT support reacts to, and delivers against, their requests for help, information, and IT services. With these expectations based on speed and customer service/experience as a minimum.
So, you're now probably thinking: "We can up our game a little, no problem." But how easy this is will depend on how far apart your current IT support experience is from the average provided by business-to-consumer (B2C) customer service/support operations. With this made even more difficult due to the lack of available data (because Googling for stats that compare employee satisfaction with internal IT support versus external customer service/support finds you nothing).
Comparing Internal IT Support to External Customer Service/Support
As I just said, this is easier said than done. The closest thing that I've seen, and sadly I've been unable to pinpoint the source data, states that:
External customer support first contact resolution (FCR) rates are 1.6-times higher than for IT support
External customer support customer satisfaction rates are 1.4-times higher than for IT support.
The former is in some ways understandable, because the average complexity of IT issues might far outweigh that of the issues or requests employees present to B2C companies in their personal lives. Plus, FCR isn't just about speed or elapsed time. For example, keeping a customer on the phone for an hour might give the service desk agent a quick resolution and an extra "FCR point" but it's probably not going to be a great customer experience. Especially versus a five-minute call and a call back to the customer, with the solution, two hours later.
The latter, however, is more worrying. While 1.4 might not seem a big and scary number, consider what it means in terms of internal IT support customer satisfaction scores:
If external customer service/support is scoring 4.5 out of 5, then IT support is scoring a lowly 3.2
If external customer service/support is scoring 95% satisfaction, then IT support is scoring just 68%.
It's funny how numbers look different depending on how you view them.
So, What Should You Do?
Well firstly, please take the above statistics with a pinch of salt because I couldn't track them back to the raw data used to create them. Hopefully, however, you would agree that there's a gap between how employees view internal IT support versus the customer service/support they receive in their personal lives. Plus, that employees are increasingly bringing their experiences with B2C companies into the workplace in the guise of raised expectations of services, support, and customer service. And this comprehension is the first step in bridging this expectation gap.
As to what needs to happen next will depend on the status quo – and the only way that you'll understand this is to survey your company's employees. Asking the same questions relative to IT support and their personal life experiences, maybe also asking for the three things, say, that IT needs to quickly improve.
At this point, try to remain focused on outcomes rather than inputs. For example, ask about how employees successfully engage with IT rather focusing in on self-service, say. Because there's little use in improving self-service capabilities if they won't be sufficiently used – for instance, at a law firm where the lawyers are adamant that they need personal, at-the-elbow, IT support.
This, hopefully unbiased, assessment of both the current internal IT support status quo and its comparison to B2C customer service/support is then the starting point to understand, prioritize, and commission a handful of improvements. Why only a handful? Surely your IT support team is busy enough already without the time, effort, and potentially disturbance of such improvements?
Finally, these improvements will most likely cover a spectrum of opportunities – from people skills through to the modern support technologies employed. As to which should come first, it's totally dependent on what your – well, your employees' – key pain points are (as well as any dependencies between improvements).
Internal IT support will probably always lag behind external customer service/support – this is fine, as long as the gap between the two is understood and regularly addressed in terms of its downward-management. The important thing is to understand that a gap exists and that it requires continual service improvement to reduce it.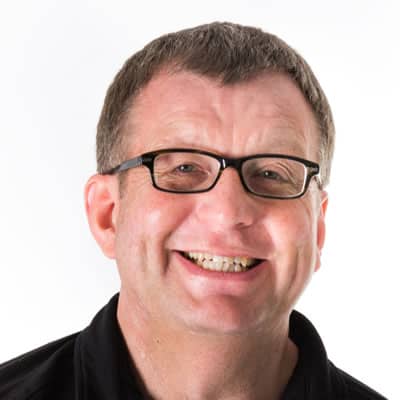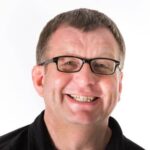 Principal Analyst and Content Director at the ITSM-focused industry analyst firm ITSM.tools. Also an independent IT and IT service management marketing content creator, and a frequent blogger, writer, and presenter on the challenges and opportunities for IT service management professionals.
Previously held positions in IT research and analysis (at IT industry analyst firms Ovum and Forrester and the UK Post Office), IT service management consultancy, enterprise IT service desk and IT service management, IT asset management, innovation and creativity facilitation, project management, finance consultancy, internal audit, and product marketing for a SaaS IT service management technology vendor.