Here's an important view on the importance of people. At the start of 2018, ITSM.tools asked its readers to vote for the IT service management (ITSM) topics that they felt would be the most important for the website to cover in 2018. These were the results.

I didn't see any major surprises in the ITSM hot topics results but was disappointed that there was no mention about increasing our understanding of how we are going to support our people in a world in which change is constant. With "people" topics taking a backseat to the process and technology.
The top three results were some of the technology advancements that are driving the constant change – automation, artificial intelligence (AI), and digital transformation. And when change is volatile, uncertain, complex, and ambiguous, and increasingly disruptive, how do we ensure that our workforce is "change ready"?
I believe that we need to stop talking about resistance to change and start talking about resilience to change. I touched on this in a previous post for ITSM.tools called It's All About the People but this article covers it in more detail.
So how do we build a resilient workforce?
Firstly, we need to stop treating our workforce as children and start treating them like adults. We have all been adopting and transitioning to new environments since the day we were born. And we learnt new skills and capabilities in order to cope in the new environments we were presented with.
Why should today be any different?
We need to develop a workforce that says: "bring it on!" One that understands that change is constant, and that the direction being set may change at any time and may change often.
A change in direction is not necessarily the result of managerial incompetency. It is the need to respond to both internal and external conditions, and respond quickly, if the organization is to survive.
This new reality needs to become the DNA of every employee.
Thus, there is a need to provide employees with undoubted reasons as to why the organization needs to continually respond to change, the upmost of which is survival and job retention, and you will then bring them on the journey.
There is a plethora of available material about boosting the resilience of employees, which I don't intend to replicate here. Rather I want to call out three key resilience activities that are more aligned to organizational change.
1. Autonomy for people
Managers need to get out of the way and let employees do their jobs.
No one ever did anything awesome or great just because they were told to! Therefore, if we want an innovative and creative workforce that can respond and adapt to change, we have to give them autonomy.
Decision-making has to be distributed and delegated to the people best suited to make the decision. If decision-making has to go up and down a chain of command, the organization will never be able to respond to change fast enough.
A good example of employee autonomy and decentralized decision-making is Caterpillar, the industrial equipment manufacturer. In the 1980s, Caterpillar began to suffer from its centralized decision-making structure. It had a hierarchical bureaucracy, was inward facing, and was out of touch with the marketplace.
At this time, all the pricing decisions were made in the corporate headquarters in Peoria, Illinois. If a sales representative in South Africa wanted to give a customer discount on a product, they had to check with headquarters first.
To add even more misery, headquarters did not always have accurate or timely information about the subsidiary markets to make an effective decision. This meant that Caterpillar was at the mercy of the competition.
As a result, Caterpillar's formerly comfortable position in the market place was turned into opportunities for competitors such as the Japanese firm Komatsu. In 1982, Caterpillar posted its first annual loss of its 50-year history.
In order to overcome this centralized paralysis, Caterpillar underwent a number of dramatic reorganizations through the 1990s and 2000s. It reorganized into a flatter structure and recaptured its market share. The organization moved accountability downward in the organization and dramatically decentralized decision rights.
After posting a $2.4 billion loss in 1992, Cat returned to profitability in 1993 and has increased its earnings ever since. You can read more about the Caterpillar decision-making decentralization in "The Cat That Came Back"
2. Trust and respect
Organizations wishing to attract and retain the talent needed to survive in this volatile world must establish a culture of trust and respect.
Leaders establish trust and respect by truly "leading." They are honest and transparent and keep their promises. They inspire and motivate.
These leaders get respect because of their clarity, engagement, availability, and their trust in people. This trust is a two-way street and employees should be respected and trusted to do the right thing.
Trust and respect builds resilience. Employees already have permission to "have a go." They are not given the permission at any point in time – it's intrinsic. I avoid using the word "empower" as that denotes bestowing power on someone. They should already have it.
Employees are rewarded for being innovative when responding to change – regardless of whether the response was successful or not. As long as the intent was to do the right thing for the organization, there is no consequence apart from lessons learnt.
They are allowed to make decisions and self-manage due to trust. And trust and respect come from transparent communications and engagement.
3. Reliance on others
Employees also need to know that they can rely on each other.
To foster this, we need to break down silos and build cross-functional teams.
Creating a culture of trust and respect throughout the organization allows people to seek out help without fear of reprimand or criticism. Employees can rely on others to solve problems, come up with innovate responses to change, and work as a collective rather than as individuals.
The composition and structure of teams can change as needed, in order to respond to change. Change is fluid and so are the teams addressing those changes.
Employees form trust networks that are adaptive and can innovate when faced with change. They are connected to resources across the organization. Employees feel supported and are therefore engaged and motivated which leads to increased productivity.
And in first place… people
ITSM pros should be seeking more information on how we build a resilient workforce that is ready to deal with constant change – some of which is driven by automation, AI, and digital disruption.
It is also driven by increasing competition, increasing customer demands and changing behaviors, disruptive business models, and ever-increasing technology advances.
If we cannot build a workforce that is resilient in the face of constant change, then we will cease to exist.
We have to hand over the power to drive change to our workforce. Give them the autonomy to make decisions and initiate change. Break down silos and increase collaboration and trust them to do the right thing and respect their ideas and contributions.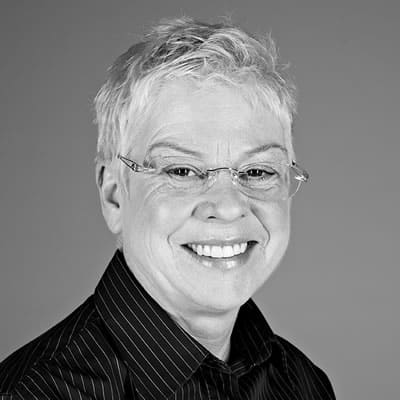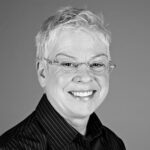 Karen is a self-professed service management and organisational change management rebel with a cause.
Acclaimed internationally as an author and speaker, with industry acknowledgement of her reputation as a thought leader, she provides both strategic and practical advice and insights to her audiences.
Her ability to share her experience and knowledge ensures that everyone is empowered to make a difference within their organisation.
She is the author of 5 book on leadership, change and workforce resilience.
In 2014 itSMF Australia bestowed her with the Lifetime Achievement Award for her contribution to the industry. She has contributed to many service management piublications.
For the last five years she has been voted one of the top 25 thought leaders in service management by HDI. In 2017 the Business Relationship Management Institute presented her with a Global Excellence Award and in 2018 CMI Victoria awarded her the Rebel Award for "The person breaking all the rules to make things better for all".