The rising growth in business-to-consumer (B2C) chatbots that employ artificial intelligence (AI), or more specifically machine learning, offers up many new opportunities for IT support. Customers, or potential customers, can ask chatbots questions related to product features, SLAs, or pricing, or to seek support; and the chatbot will either help through the provision of automated answers or pass the customer, and the information it has gathered, to a human (who can help).
In many ways, chatbots are replacing self-service capabilities with something that's more intelligent, more personalized, and easier to use – and we should thus think of chatbots as an evolution of both self-service and chat. It also means that IT support organizations also need to ensure that they already know how to succeed with both chat and self-service in terms of both end-user adoption and happiness.
5 Tips for Getting IT-Support Chat Right
The previous blog in this three-part series offered up ten chat-planning tips but it's the effective execution of the plan that will make your chat initiative a success.
Importantly, just dropping a new chat capability into "business as usual" operations, buoyed by the assumption that employees will use it because they use chat outside of work, will most likely fail to achieve the desired adoption levels. So here are five more tips for chat success:
Keep up the organizational change management – organizational change management isn't a one-time thing. Instead it needs to be a well-planned-out, and executed, series of activities designed to elicit the right behavioral change and adoption of chat. Ultimately, employees will need to know the "What's in it for me?" before they will embrace it.
Apply sufficient marketing effort – while one could argue that this falls within organizational change management, it's importance is sufficient to have its own bullet. Service Desk Institute (SDI) research on the key factors that influence self-service success – a report called "Realizing ROI from Self-Service Technologies" – can be used as a mirror for chat. That while personal preferences and the technology can be barriers to success, a key part to achieving success is the use of marketing to promote and encourage self-service or, in this case, chat use.
Ensure that chat is optimized from the get-go – not only that agents are sufficiently trained and aware of how to work in the new chat environment, but also that the best use is made of them. For instance, use easy-to-use data-capture mechanisms to place the end user and their issue (or request) with the most appropriate agent whenever possible – it's intelligent routing that will get more intelligent with AI. The same applies for chatbots.
Chat needs to be successfully offered across multiple delivery channels – matching the ways in which end users will need, and want, to access it. For instance, they won't always be sitting at a desk and in front of a PC. So, there's thus the need to understand how best to offer chat for mobile workers, say – assessing whether chat should be made available, in a mobile-friendly form, via the self-service portal or via a tailored mobile app.
Leave hooks for future readiness – for example, and as covered below, because chat technology is changing with the introduction of chatbots and voice-based chat (via virtual personal assistants). Or the ability to cross mediums – say, starting on a PC, moving to phone while walking to the car, and using voice and a virtual personal assistant while driving (safely). But future readiness isn't just about the new technology, it's also about new use cases. For instance, as part of the use of ITSM thinking, best practices, and technology in other lines of business such as HR and facilities through something called "enterprise service management."
Chatbots and The Long Shadow of IT-Support Self-Service Failures
The use of chatbots offers a number of benefits to IT support organizations:
Additional, lower-cost, "team members" that never sleep – thus providing 24×7 support
End users receive the availability and immediacy of response they now expect (thanks to consumerization)
IT support agents are unshackled from repeat issues to undertake more complex and interesting work
In some ways, it might sound too good to be true – better service and lower costs. But there are barriers to success; barriers that are compounded by the similarities of chatbots to self-service:
The aforementioned SDI research into self-service success factors states that only 12% of organizations have received the anticipated return on investment (ROI) from self-service.
The two previous blogs in this series have already offered advice that's relevant to avoiding such a fate with chat, with this now also relevant to chatbot initiatives:
Build the chatbot capability around the end user not the technology
Make chatbots easy to access and use
Reimagine and leverage existing IT support best practices
Build in suitable feedback loops and management mechanisms
Employ organizational change management techniques from the outset
Applying suitable marketing effort
But there's something else that's key to chatbot success – knowledge management.
Understanding the importance of knowledge management for chatbots
As with people, chatbots are only as good as the information and/or knowledge they have access to. And thus, many IT organizations will need to revamp their knowledge management capabilities to ensure that what they have is fit-for-purpose across three key use cases:
Enabling service desk agents (including for chat)
End-user self-help via self-service capabilities
End-user self-help via chatbots.
And Don't Forget to Include Voice
Finally, as already alluded to above, chat is no longer limited to text and the limitations that text places on its use.
Virtual personal assistants, such as those employees might already be using in their personal lives, will become more prevalent in the workplace – eating into both self-service portal and text-based chat use. It's yet another thing to plan for as chat use grows, and how chat is used morphs into different access and communication channels for IT support.
If you want to watch a webinar recording that talks to all of this and more, then please click here to access an ungated on-demand chat and chatbots webinar recorded in conjunction with Bomgar.
Want to receive best practice and informative articles like this one direct to your inbox? Why not sign up for our quarterly newsletter?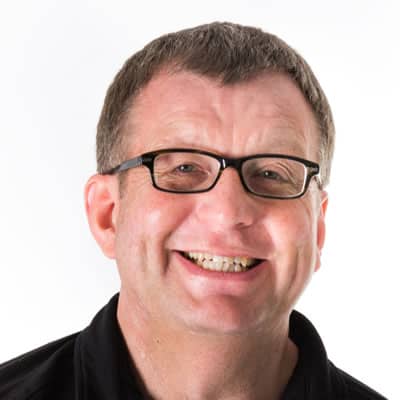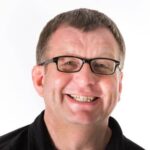 Principal Analyst and Content Director at the ITSM-focused industry analyst firm ITSM.tools. Also an independent IT and IT service management marketing content creator, and a frequent blogger, writer, and presenter on the challenges and opportunities for IT service management professionals.
Previously held positions in IT research and analysis (at IT industry analyst firms Ovum and Forrester and the UK Post Office), IT service management consultancy, enterprise IT service desk and IT service management, IT asset management, innovation and creativity facilitation, project management, finance consultancy, internal audit, and product marketing for a SaaS IT service management technology vendor.