Let's talk about metrics in ITSM. You've spent the last two days preparing for your monthly service review with a key client. The great news is that all the service level agreements (SLAs) are green. You've had an exceptional reporting period – with all service levels being exceeded without exception. This service review should be a breeze. Hopefully, you'll finish early and have time for a beer or two with the client before heading home, right? Wrong! (Well, maybe).
Before I proceed, it's worth stating that I still feel that (despite others' protestations to the contrary) SLAs are still the best way to set customer expectations in-line with agreed levels of service. However, in the modern world, the traditional approach of a green tick, green splodge, or a big green smiley face on a slide during a service review is not enough to effectively review the services that are being provided. SLA attainment simply supports the review process – it isn't a binary control, nor is it the be all and end all.
As the above title suggests, this metrics in ITSM article will focus on the importance of emotional metrics. Opinions are subjective, of course, however the power of human instinct and feeling should not be ignored. If the customer perceives the service to be sub-par, then the chances are this is the case – regardless of the attainment of any SLA!
Consider this metrics in ITSM SLA example
Let me provide some real-world context to metrics in ITSM for people who may not have firsthand experience of the subject matter. In our personal lives many people (including myself) pay for heating boiler cover in our homes, which includes an annual boiler service. You may not be aware that this service has its own SLAs (hidden somewhere in the very small print of course).
Let's consider two scenarios:
You've arranged for a boiler service. The date has been set, and you've agreed to work from home in the afternoon to meet the engineer. You're all set. Unfortunately, 48 hours before the visit your supplier informs you that due to an increase in engineer demand thanks to the Beast from the East, they need to postpone your visit. Your supplier apologizes and provides alternative dates and times to reschedule the visit. You're frustrated. However, due to the cold weather your boiler service is far less a priority than several boiler breakdowns leaving people without any central heating whatsoever.
You've arranged for a boiler service. The date has been set, and you've agreed to work from home in the afternoon to meet the engineer. You're all set. The supplier informs you that they will inform you via SMS when the engineer is 30 minutes away. Your home is a mere 15 minutes from your place of work so that SMS will act as the trigger that you can leave work and head home in plenty of time to meet the engineer. You receive a call (but no SMS) from the engineer. He's already arrived at your property at 11am. You're in a meeting. He informs you that he can wait but only for 30 minutes as he has another job after yours. You're unable to get home in that timeframe. You're a little stressed and rushed now as well! The engineer suggests he "might" be able to come back later if his other jobs are finished in a timely fashion. You hear nothing until 6pm. You've delayed your dinner just in case. You receive a call from the engineer apologizing that he's not able to attend today.
These are good scenarios for thinking about metrics in ITSM.
Which of these, if any, breached an SLA?
In scenario 1, the SLAs have likely breached, but as the customer you were informed in good time, and alternative plans were made. You're a little frustrated, sure, but it was little more than a minor inconvenience. You'll likely accept this as "one of those things."
In scenario 2, no SLAs were likely breached.  The engineer in fact arrived early and was ready to provide the service. He even offered to come back later! Great job? Well, no. Not really.
In IT, we see this type of "metrics in ITSM" pain all too often in the daily churn of incident management. The plethora of incidents which are fixed within the agreed fix time but lacking the simple communications to the customers – causing frustration, annoyance and, in some cases, unnecessary escalations. It's a common issue with metrics in ITSM.
How to tackle this in service reviews
As the Service Delivery Manager, during your service reviews, present the SLA performance, of course, but don't rely on this as the sole measure of performance as explained in the above two scenarios. Include sections relating to emotional metrics in your metrics in ITSM.
An effective method (one of many) to ensure these can be captured and measured is to include a practice known as "Voice of the Customer" (VoC). VoC can be presented during the service review within a single slide with supporting statistics.
VoC is a term that describes your customer's feedback about their experiences with, and expectations for, your products or services. It focuses on customer needs, expectations, understandings, and product improvement. It's a method to proactively capture ongoing feedback (which also channels perfectly into continual improvement).
I'm a big believer in keeping things simple with metrics in ITSM, so keep your VoC a simple process. I created a shared document (with associated guidelines for usage) with simple columns including Name, Date, Comments, Supporting Evidence. All of this was accessible to each and every customer stakeholder as an area to highlight any areas for improvement for ANY aspect of the service.
As part of the weekly operational updates these entries were reviewed and, if appropriate, were tracked on the very same document with simple review dates until the improvement was implemented. Each item would remain in an open state until the original customer or stakeholder understood what was implemented and was satisfied that their entry was understood, and measures implemented to resolve or improve – however simple or complicated they might be!
It's important to demonstrate understanding with metrics in ITSM
Much like SLAs, the presenting of these VoC entries and associated controls are simply another method to aid you when presenting a monthly service review of the metrics in ITSM. It demonstrates a wider understanding of people and the real-world challenges which they can face. It demonstrates a willingness from you (the Service Delivery Manager) to actively seek input and areas for improvement from the customer's own unique and important perspective. In fact, it can effectively cover the 4 Ps of service management. People, Process, Products, and Partners.
It should be noted that some of my best and most constructive reviews were during times where VoC proved effective, irrespective of binary SLA information which, if managed correctly via agreed SLA breach reasons, had no broad impact on the overall service whatsoever.
So, with metrics in ITSM, don't lose your rag over a RAG. Value isn't always demonstrated by a color.
Please read these articles if you want to learn more about service availability and availability management.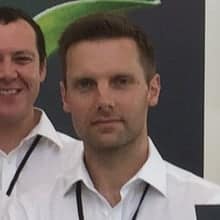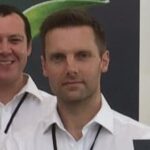 Steven worked managing IBM midrange (AS400, iSeries, Power Systems) until 2013 when he moved into service management.  He has 4 years' experience managing enterprise-sized clients as a Service Delivery Manager (SDM) for a well-known Managed Service provider, before joining Marval Software in late 2017 as an ITSM Product Consultant, using his real-world ITSM experience to help customers mature their ITSM processes, underpinned by Marval's ITSM solution, 'MSM'.