The COVID-19 crisis has changed much for employees and the business functions that support them. Employees might now be working at home rather than in the office and, as a result, support personnel can longer have face-to-face interactions with them in terms of both the requests for, and delivery of, service and support. For organizations that haven't previously adopted the concept of a help desk – which could be for IT, human resources (HR), or another business function – there are definite advantages. And in times like these, the help desk approach makes far more sense than a collection of highly organized individuals simply sharing the workload. For those organizations that already have a help desk capability – IT or otherwise – there still might be more to be done to make it a remote help desk.
To help, this article answers some foundation questions related to remote help desks, including how to set one up.
This article answers some foundation questions related to remote help desks, including how to set one up. #helpdesk #servicedesk
Click To Tweet
What's a remote help desk?
A remote help desk is a capability that allows your employees or customers to seek help and support wherever they are. Your business function team can be available to troubleshoot issues even when they themselves or the employee is not in the confines of the office.
Remote help desks offer an easy solution to ensure that colleagues or customers feel supported during times where they experience disruption to their daily work. This isn't just in the form of a support team on the phones, it can also be a self-service portal.
Who needs one?
All organizations – whether large, small, or medium enterprises – and teams can benefit from having a help desk. Everyone within an organization should have access to a remote help desk in one form or another to quickly enable them to continue working and without an excessive loss of employee productivity.
For instance, it can be frustrating to have an IT issue with a specific application, and a remote IT help desk can quickly provide the required resolution. Or not knowing how to access certain company resources. Of course, not everyone knows this "how to" information – it's where having a central team/system to provide this information adds value.
How do you set up remote help desk support? This article shares the key steps. #helpdesk #servicedesk
Click To Tweet
How do you set up remote help desk support?
There are various routes to achieving this, but some of the key steps are:
Agree on the objectives and scope of the new help desk capability – what they will and won't do
Create a simple process – at least to start with – to receive, handle, and solve/close queries and incidents
Establish a team who will help and support your employees via the remote help desk
Set up some form of technology enablement – whether a spreadsheet, help desk tool, or an IT service management (ITSM) solution) – along with the channel-based technologies such as a fit-for-purpose telephony system
Train your team on the tools and equipment needed. Ensure they have the knowledge and processes they need to be able to support your employees or customers. This doesn't need to be overcomplicated – simple language and steps to resolve can go a long way.
An investment in help desk agent soft skills will be beneficial too – from interpersonal skills to problem solving
Be clear and transparent in your communication to your employees or customers about the help desk. Setting the expectation of what it can and cannot support but that they will do their best to help, is key. The experience an employee or customer has is crucial to how they perceive the whole system.
What key tool capabilities do you need?
While there are many capabilities available in modern ITSM solutions, there are three key capabilities needed by a new remote help desk:
The ability to record, track, and respond to queries quickly, simply, and effectively. This allows you to get the big picture of what's happening and how the help desk is being utilized.
The provision of multiple points of contact (single helpdesk email, phone, communication software like Microsoft Teams/Skype, and/or a self-service portal). By giving employees or customers options, they feel they can easily access the services available to them.
Knowledge in the form of self-help articles that empower your employees or customers to learn to resolve the most common issues themselves and to only seek help when things are beyond their control.
What makes a good remote help desk, and what key tool capabilities do you need? This article explores. #helpdesk #servicedesk
Click To Tweet
What makes a good remote help desk?
There are, of course, many factors that come into play here. However, four key factors are:
Communication and transparency
Engagements that meet the expectations of those being served
Easy, simple steps to resolve the employee or customer issues
Proactivity rather than reactivity.
Plus, to drive engagement and adoption, it's important to speak to your customers. Understand what they need and be transparent about what's happening. Welcome their feedback and be open to a different way of working.
If you've recently set up a remote help desk, what would you add to the above? Please let me know in the comments.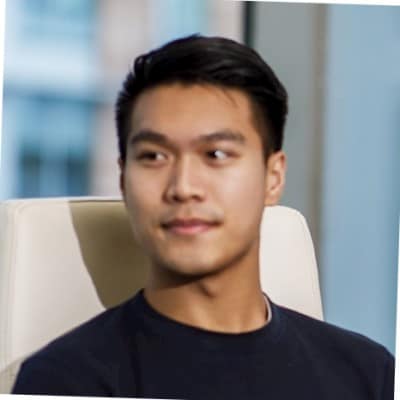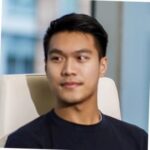 Tuan is a service management consultant at TOPdesk UK. He works with organisations to optimise multi-departmental processes by implementing enterprise service management solutions using a combination of ITSM expertise and industry best practice. He also advises stakeholders through their digital transformation journey, focusing on customer service-orientated design and process strategy, and he help leaders change the way they do things to provide better value to their customers.