Let's talk about COBIT 2019. People these days want to be able to absorb important information quickly. So, if you want to know more about what COBIT (and COBIT 2019) is and involves, then hopefully this COBIT 2019 article will give you all the important COBIT information as quickly as possible. All thanks to the efficiency of bullet points.
COBIT 2019 was launched in November 2019. It replaces 2012's COBIT 5.
COBIT 2019 is not simply an IT service management (ITSM) best practice approach. Instead, it's "a framework for the governance and management of enterprise information and technology (I&T), aimed at the whole organization."
COBIT is no longer an acronym for "Control Objectives for Information and Related Technologies" – like ITIL, it's now just a name.
COBIT 2019 offers best practice guidance on a number of key IT management areas: keeping IT running, cost management and value optimization, the better aligning of IT with the business, compliance, and benchmarking.
As to how it helps, COBIT 2019 "…defines the components to build and sustain a governance system: processes, policies and procedures, organizational structures, information flows, skills, infrastructure, and culture and behaviors."
COBIT 2019 is designed to integrate with other industry frameworks and standards such as ISO, ITIL, and TOGAF. It doesn't want to replace what your organization currently uses and instead should be used in tandem for better business outcomes.
COBIT 2019 is about more than processes (a change that also came with ITIL 4). It also covers six other "enablers" that are deemed to be essential for effective governance: principles, policies and frameworks; organizational structures; culture, ethics, and behaviors; information; services, infrastructure, and applications; and people, skills, and competencies.
COBIT 2019 is currently underappreciated and underused in ITSM, with the 2018 HDI Technical Support Practices & Salary Report showing COBIT to be used by only 14% of North American IT service desks (versus ITIL's 71% adoption).
The COBIT 2019 update addresses some of the more recent trends in IT including DevOps and Agile, cloud, service integration and management (SIAM), and the Internet of Things (IoT).
COBIT 2019's guidance should be viewed as "prescriptive." In that the governance components are a prescription for how to set up a customized governance system for I&T. As with ITIL, your organization will need to "adopt and adapt" COBIT rather than treating the guidance as to the only way to do things.
COBIT 2019's initial messaging also described what COBIT's not. That it "Is not a full description of the whole I&T environment of an organization. Is not a framework to organize business processes. Is not an (IT) technical framework to manage all technology. Does not make or prescribe any IT-related decisions … Instead, it defines all the components that describe which decisions should be taken, and how and by whom they should be taken."
COBIT 2019 differentiates between governance and management. That "Management plans, builds, runs, and monitors activities, in alignment with the direction set by the governance body, to achieve the enterprise objectives." Whereas "Governance ensures that: Stakeholder needs, conditions and options are evaluated to determine balanced, agreed-on enterprise objectives. Direction is set through prioritization and decision making. Performance and compliance are monitored against agreed-on direction and objectives."
The COBIT Performance Management (CPM) model is new in the COBIT 2019 update. It's inspired by CMMI – with the scoring of processes from 0-5 within each of its governance and management objectives.
COBIT 2019 has adopted an "open-source" model such that people can proactively provide feedback and propose enhancements for future COBIT evolutions.
Hopefully, you found this a useful read on COBIT 2019. What else would you add about COBIT 2019 to help others? Please let me know in the comments.
If you liked this COBIT 2019 article, then the following ITSM articles might also be helpful: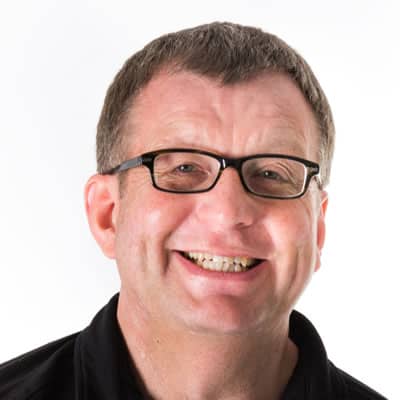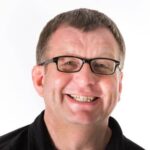 Principal Analyst and Content Director at the ITSM-focused industry analyst firm ITSM.tools. Also an independent IT and IT service management marketing content creator, and a frequent blogger, writer, and presenter on the challenges and opportunities for IT service management professionals.
Previously held positions in IT research and analysis (at IT industry analyst firms Ovum and Forrester and the UK Post Office), IT service management consultancy, enterprise IT service desk and IT service management, IT asset management, innovation and creativity facilitation, project management, finance consultancy, internal audit, and product marketing for a SaaS IT service management technology vendor.