Let's talk about advanced ITSM. IT service management (ITSM) is a proven IT management discipline, but how well does it meet current and future business needs? And are our older ITSM capabilities still fit for purpose? If we look back a few years, the ITSM industry already needed to change, then the global pandemic hit, and everything changed rapidly. The pandemic accelerated the need for ITSM change, if only because businesses were operating differently. Importantly, their employees and customers were working or engaging in different ways.
It was somewhat of a crunch point for the many ITSM trends we've had for a long time. Where it was no longer just a case of doing something new, there was also the need to do things differently. A key element of this is looking at business success or business outcomes, not just IT success or IT outcomes. This change is probably the most significant driver for what we call "advanced ITSM."
This article by @StephenMann looks at something called "advanced ITSM." The name isn't important but the need is. Please read it to understand what advanced #ITSM is and what it involves.
Click To Tweet
Unearthing the need for advanced ITSM
Each year, ITSM.tools runs a poll of the ITSM content that readers want for the year ahead. Something strange happened at the start of 2022 – ITIL 4 disappeared, having been around for the previous four years, and "ITSM advanced" (or advanced ITSM) jumped to the top of the list.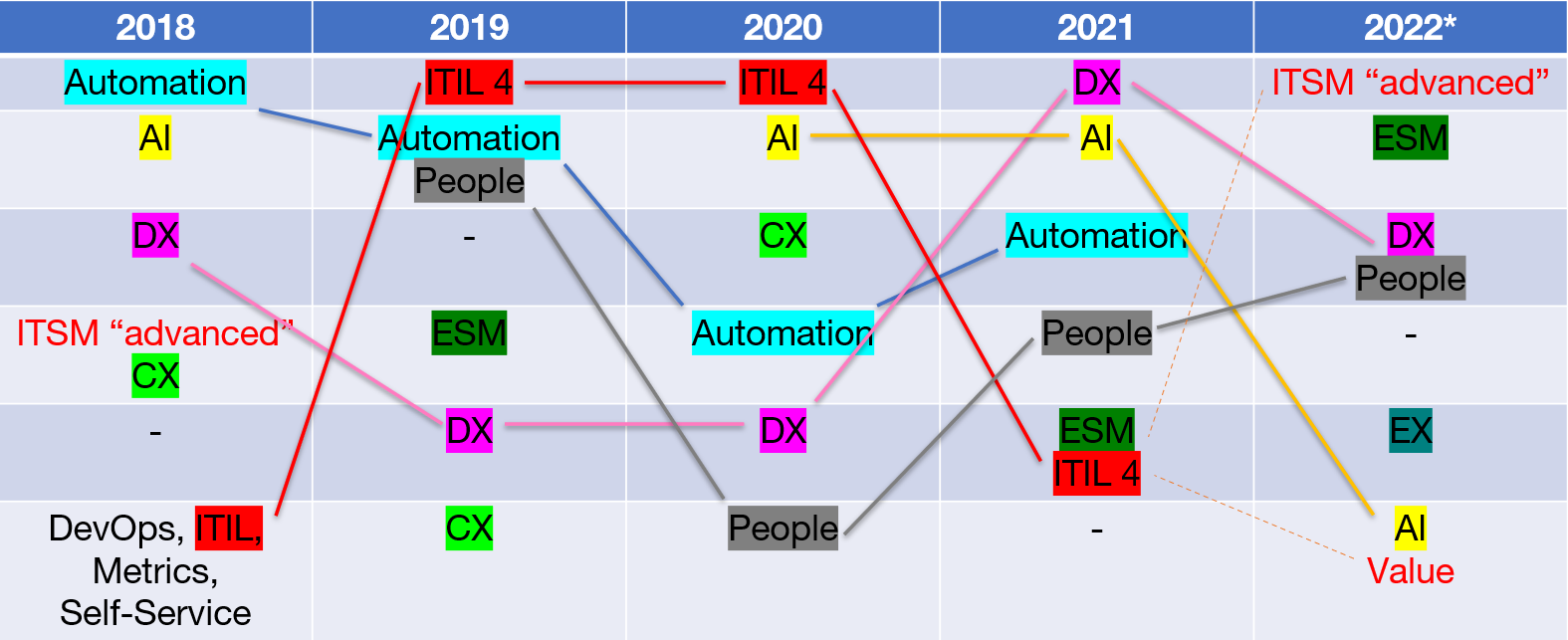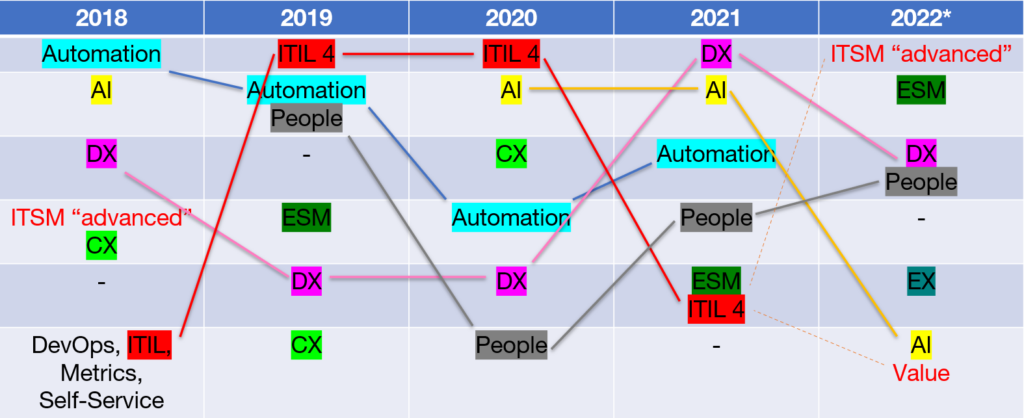 This ITSM advanced (or advanced ITSM) option was intended as the sibling of "ITSM basics" to cover the less adopted ITIL capabilities. Perhaps service financial management or capacity management, etc. But the more we thought about it, the more we realized it was potentially something above and beyond this.
When we reran the survey for 2023 content, the renamed advanced ITSM option was still in the top five even though we included an option called ITIL/ITSM "advanced" capabilities (that itself came ninth out of 25 options in the poll).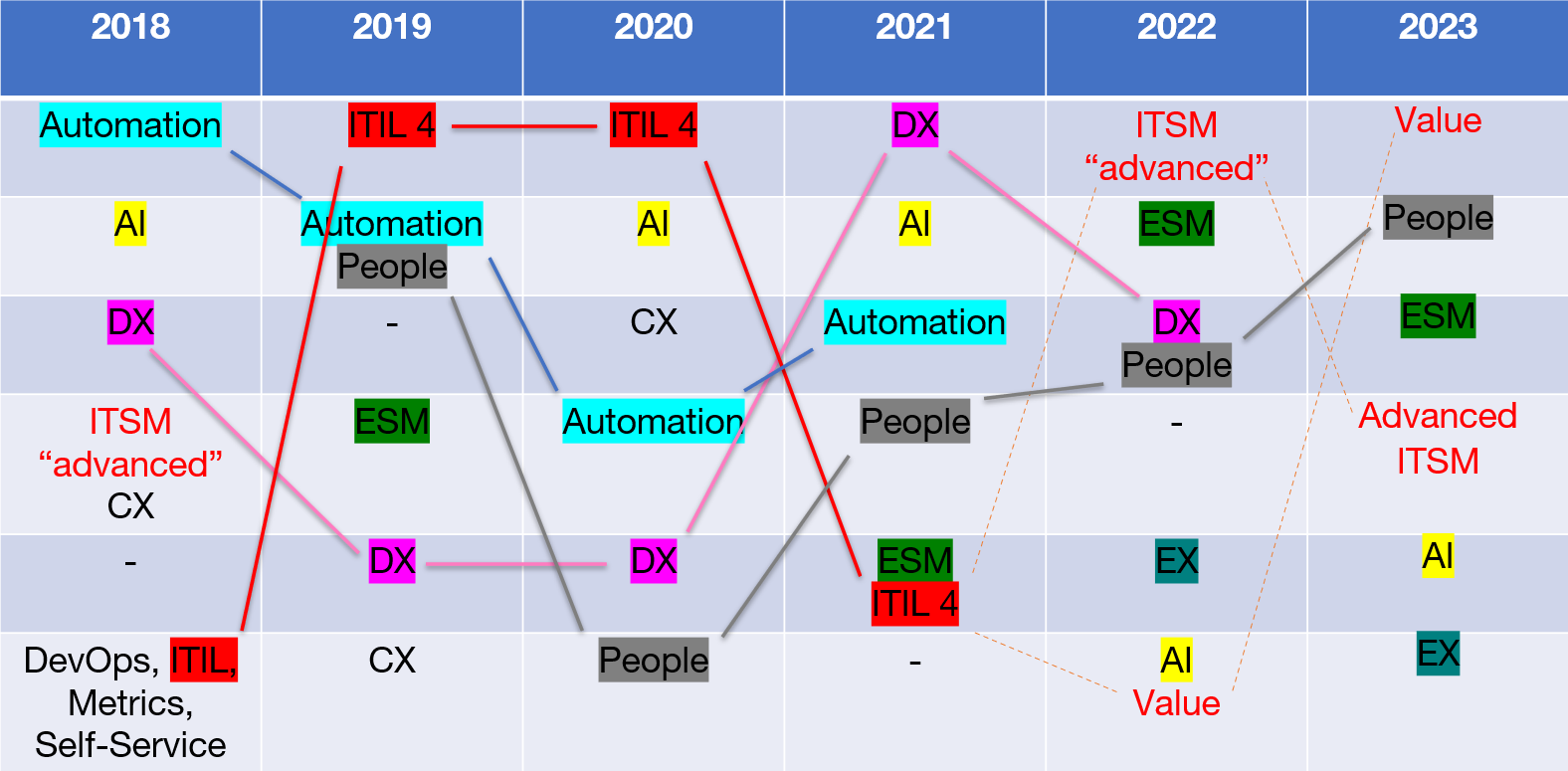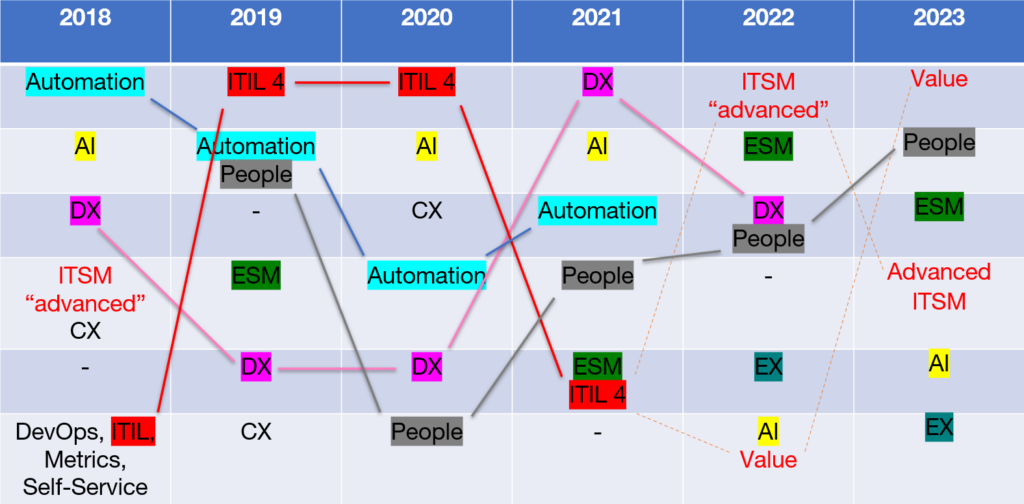 Whether we call it advanced ITSM or something else is entirely up to the organizations trying to improve their operations and outcomes to meet business needs better. But the important thing about using a differentiating term is to get us to focus on something that's above and beyond what we've learned and adopted in the last 30-plus years of ITSM use.
Defining advanced ITSM
Advanced ITSM is taking what we currently have (and hopefully what we already do well) and improving upon it. Various areas come into this. For example, the Gartner definition of advanced ITSM tools and some of the other ITSM trends that organizations are looking at or even progressing with. These trends could be moving from service-centricity to value-centricity, focusing more on people, improving employee experience, extending ITSM capabilities to other parts of the organization through enterprise service management, or introducing new technologies, such as intelligent automation, to make people's lives easier and experiences better.
'Advanced ITSM is taking what we currently have (and hopefully what we already do well) and improving upon it.' says @StephenMann. Here explains more. #ITSM
Click To Tweet
Advanced ITSM is trying to get to grips with all of these in a cohesive way rather than in a disparate or discrete way. Because when we look at how we tend to tackle these ITSM trends, it might be seen as easier to tackle one at a time. So, for instance, your organization might focus on adopting intelligent automation in ITSM, which is a great thing to do. But it might do this before any investments are made in employee experience measurement and improvement.
Hence, there's a danger that when we're investing in intelligent automation, in this example, we don't know the areas that matter most to the business and employees. So we have these "chicken and egg"-type situations where we need to take these ITSM trends, or the activities that come from the trends, out of their respective "swim lanes" for advanced ITSM, as shown below.
Have you ever tried to view the various ITSM trends in context?
When you look at the many ITSM trends, and I'm using the ITSM.tools 2023 content poll results to inform this article, some relate to inputs, while some relate to outcomes.
So, trends such as value or better experiences are outcomes, and you could probably also put enterprise service management here (it can sit across both inputs and outcomes). While new technology, changing best practice guidance, and people are inputs. Plus, we shouldn't forget the ITSM outputs – such as metrics and improved capabilities (PPT = people, processes, and technology) – that rarely make ITSM trend lists.
The key for advanced ITSM is that we're not overly focused on the inputs, especially the technology, and we have a good balance and an understanding of the connectivity between the trends (and the associated investments). For example, "to achieve this, we need to do that."
'The key for advanced ITSM is that we're not overly focused on the inputs, especially the tech, & we have a good balance & an understanding of the connectivity between #ITSM trends' – @StephenMann
Click To Tweet
Importantly, advanced ITSM is about more than technology
If you think about ITIL or any other ITSM best practice frameworks, bodies of knowledge, or guidance, we've consistently spoken about people, processes, and technology (and in this order). But history has shown us that we often invest more in technology than processes and people.
It comes back to the need for balance (or cohesiveness). Whether we're talking about value, digital transformation, enterprise service management, intelligent automation, employee experience, or anything else doesn't matter. In the future, we must try to deal with everything together rather than in isolation.
Considered another way, some of the trends that might make up advanced ITSM for your organization can be viewed as an inverted pyramid where people are critical to everything above them. And value is dependent on everything below it. It mixes the aforementioned inputs and outcomes, but hopefully it makes it easier to understand the relationships and dependencies that your organization needs to consider when addressing one or more of the ITSM trends it deems important to better operations and business outcomes. For example, each layer helps those above it.
Would you like to hear more about the concept of advanced ITSM and how it applies to your organization? I discussed all things advanced ITSM with Michael Pott, ITSM Product Marketing Manager from OpenText, in their on-demand podcast Advanced ITSM – What it is and Why you Need it.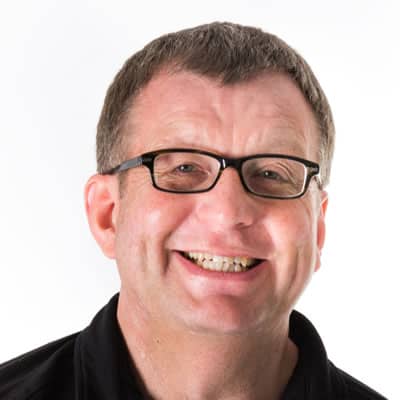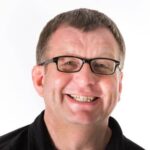 Principal Analyst and Content Director at the ITSM-focused industry analyst firm ITSM.tools. Also an independent IT and IT service management marketing content creator, and a frequent blogger, writer, and presenter on the challenges and opportunities for IT service management professionals.
Previously held positions in IT research and analysis (at IT industry analyst firms Ovum and Forrester and the UK Post Office), IT service management consultancy, enterprise IT service desk and IT service management, IT asset management, innovation and creativity facilitation, project management, finance consultancy, internal audit, and product marketing for a SaaS IT service management technology vendor.