I love speaking at the SDI conferences, not because I love speaking (I do quite like it) but because of the stories afterward. I usually get at least 10 people telling me their stories and I never get tired of listening to other people's service delivery-related challenges and opportunities; I've also made some great friends this way.
If you've not watched it, I highly recommend Robert Waldinger's presentation on 'How to Live a Happy Life.' The Harvard Professor presents on 75 years of research and, without being too much of a spoiler, it's all about meaningful relationships, which coincidentally for me is what I believe the SDI conferences are all about.
The SDI Annual Conference
My presentation this year is a continuation of a presentation I delivered last year with regards to what I learned when the sixth-largest IT company in the world bought seven businesses and asked me to integrate and improve their IT service organizations. With hundreds of field-based IT consultants who needed continuity, supporting over 50 different technologies for over 40 clients with over 100,000 end-users who were on 24/7 support contracts through a shared support center, it was, erm… A challenge. But we got there.
At the last SDI annual conference over 100 people emailed me and asked for a copy of my presentation. Sadly, however, as those of you who have seen me present before will have seen, I like to use a lot of pictures and talk a lot, so my slide decks are not really of much use outside of the presentation itself. And so, ahead of this year's conference, I thought why not detail everything on service delivery in a blog? Which as you've probably guessed by now is why I'm here…
A 9 Step Service Delivery Journey
This is, in 9 steps, the two-year journey of how I took a global SI's service delivery from something perfectly capable (meek), to an award-winning, industry-recognized operation that delivers value to the business and its customers (magic).
#1 Perception
"Perception is everything" as I was once told by a friend in sales, so the first thing I did is ask our service delivery team what and how they thought they were delivering. Then I asked our internal and external clients the same question. 'Quelle surprise' a massive chasm between perceptions. Service delivery cited words like "proactive, collaborative, modern, significant, cost-effective" and the business, well "reactive, silo, expensive" came out, plus my personal favorite "antiquated."
#2 Define Your Service Delivery Objectives
Understand what the objectives of the program of work need to be. What do you need to achieve, and what do your customers need you to achieve. Define these in a collaborative manner with the team, stakeholders, industry experts, etc. This may sound obvious, however, don't underestimate this, as if each of the team has personally bought into the objectives, your work is half done. Don't just communicate to them, but take time out, talk (don't present) your ambitions for the team, and ask them what they'd like to do.
For us, we all settled on being 5*, world-class (nothing like aiming high), to achieve something the business would admire and we'd be proud of. We then set out to understand what that meant to service delivery and how to achieve it.
#3 Measures
You have to have to continually measure. I decided to use and adapt a Gartner Maturity Model™ as a basic template mapping the service against it. This helped translated the perception the business had of us, into measurable and real fact. I found that in terms of technology and processes we were really progressing. But relationships were an area of real concern – we were very reactive and needed to change to deliver an excellent customer experience, in a challenging market. Using the model as a mechanism to track progress and improvement really worked for us as it involves all aspects of technology, processes, and people with easy-to-understand categories.
#4 The Customer
This'll be easy I thought, we all know what customers want, they want quality, efficiency, service, and reliability. Quick survey out to my customers and… I had completely underestimated them. They actually wanted much, much more, from service delivery and we had to thoroughly investigate everything they were demanding, including: "speed," "consistent effort," "to be understood" (I like that one), "to feel important," "value for money," simplicity," and my personal favorite, they wanted a "positive surprise". On that one, I changed a few things, like a quarterly tech refresh, so people saw a regular waterfall of innovation, rather than once a year where there was no impact, or annual where the burden on my team was too great.
#5 Develop Your Why
This is one of the most difficult things to do, and I suggest you watch Simon Sinek's TED talk on 'why'. If not, as a summary, you need to appreciate that most of us know 'what our business does,' some of us know 'how it does it,' but very few of us know 'why' our business does what it does (and I don't mean to make money).
Our why is we wanted to "Give the customers what they want, before they know they need it."
#6 Create Your How
This is where all the planning is, and I do like a bit of planning. I created an 11-step action plan, specifically aligned to the business needs for service delivery and where we could add true value. I drove progress of this through empowering the team, encouraging innovation and proactivity, but always supporting mistakes.
I encouraged the team to do training, all paid for and with time off to do it. This enabled them to be 'service champions'. I also gave them ownership of customers and vendors to add variety and responsibility to their roles. And lastly, we streamlined and standardized processes and tools so the team could focus on the important part of our job, the customer.
Don't forget to go back to point three at this point and see how you're doing.
#7 Deliver Value
This is a relatively new and very misunderstood concept in IT. Delivering value doesn't mean more server uptime, managing more data, or simply lowering costs. It is delivering value to the business, understanding what the business needs/wants, and delivering that.
Account managers need their clients to see value.
Finance needs accurate data analytics.
Homeworkers need a single sign-on from any device.
New starters need their laptops delivered to their homes or office of choice, fully functioning on the day they start so they're productive immediately.
For us, in the six months from understanding the value required, we'd deployed CSAT surveys, BYOD, Arkadin conferencing, extranet, home licensing, Lync, and much more.
And remember, don't forget to go back to point three at this stage and see how you're doing.
#8 Build the Brand for Service Delivery
Create a brand plan based on three criteria:
The team.
Internal branding.
External branding.
We went for awards, productized the shared service center, created a team vision and mission statement and put them up on the wall. Plus we moved the team to be integrated with our customers and had our new dashboard screens visible to other departments.
Internally
Externally
Ownership of ISO Standards
Entered 10+ industry awards

Finalist in eight; won three

Intranet page
Contributed to IT service management (ITSM) whitepapers
Regularly in company newsletters
SDC 4 star business-led certification
Presented to the whole company at annual meetings
Regularly spoke at events and industry-based webinars

#9 Reward Achievement
The team has developed considerably during this process and we'd created some specific roles, which the business saw as adding value not cost. The team all participated in the achievements, attended the awards dinners, expanded their CVs, gained new certified skills, took on new responsibilities, and are now acknowledged by their leadership team as being of value to the business. Reward isn't all about a £25 Amazon voucher for good work; it's about helping the team become recognized and proud to be in the department.
Find out more on Service Delivery Improvement at #SDI17
So, if you can, join us at the upcoming SDI conference (you can book your place here) – and if you get time I'd love it if you came to my presentation "Redefining Service – Meek to magic" – where my three key takeaways for attendees will be:
The importance of communication
How to develop a 'why'
A nine-step plan to deliver value to the business
Want more? Here are informative ITIL 4 service value system and ITIL 4 service value chain articles.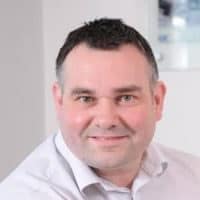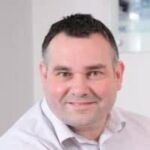 Damian Bowen is a passionate ITSM professional. Working in IT for 25 years he specialises in DevOps, IT transformation, service management strategy, design, operations and business enablement.
His motto is "I believe IT can and should deliver value to the business and I work with clients to make this happen." He is noted for his passion for customer service when speaking, a focus he has used to help transform the IT capability and service management for many organisations.
Prior to setting up his own consultancy, Damian worked for 6 years as Director of IT & Service Delivery for NTT DATA, which at $13bn is one of the largest global SI's. He transformed NTT DATA's UK Service Operation into an award winning team supporting over 100,000 users. He has since worked with a number of other leading organisations to define and implement operational efficiencies across the whole lifecycle of a customer's IT experience, always focussing on delivering key business objectives and outcomes.
He has worked with some outstanding IT departments in companies including AO.com, Provident, Skanska, BMW, Ovo Energy and McLaren as well as central government departments.