This blog shares some insights on how to best overcome some of the challenges in adopting ITIL – the IT service management (ITSM) best practice framework – and its processes. These are based on my experiences and I also offer some success "keys" that could help other people to succeed with their ITIL adoption initiatives. They also apply in enterprise service management scenarios.
Recognizing the need for organizational change
The adoption of ITIL best practice will usually require organizational change management – related to the existing IT culture and with the people who will be affected. And thus, ITIL adoption is a challenging project for most project managers, and the organizations involved, due to the difficulties of people change management.
It's worth dealing with the difficulties though, as a successful ITIL adoption can bring about many benefits including:
IT operational costs reductions
Increases in customer satisfaction, and
Better business-to-IT alignment in fulfilling business goals.
Even if there are seasoned ITIL experts to hand – who have developed many new ITSM procedures and guidelines for other companies – experience shows that there is no standard, one-size-fits-all, "procedure" for ITIL adoption. With the approach instead depending on many factors such as: organization size, IT culture and people, business priorities, the ITSM tool to be employed, etc.
It's also important to recognize that ITIL adoption does not equate to the implementation of an ITSM tool or the associated definition of a new process. It really does need a change in mentality, culture, and behavior – with the focus no longer on ITSM technology, but instead on the IT and service users.
People change – the things to do before starting ITIL adoption
Before starting an ITIL adoption initiative, there are many questions that need to be answered to evaluate the potential resistance to change and the barriers that you will need to traverse. These include:
Are there already help desk or service desk functions inside the IT organization?
How many people in the IT organization have a basic ITIL knowledge (ITIL Foundation certification or similar)?
Are there any existing tools – formal or home grown – used to manage user requests and incidents?
Are there any existing key performance indicators (KPIs) or reporting related to incident resolution, change, etc.?
What's the goal of ITIL adoption (or ISO20000 certification)?
How many people will work on the initiative and are they dedicated to the project or not?
It's very much about assessing the status and the scope of the change.
You might also need external help. So one of the most important criteria to take into account when choosing an ITIL, ITSM, or IT consultant is the experience they have in change management and communication management. And, in being interviewed for the role, the consultant should present their strategy for managing any negative employee feelings about the project, in particular how they would ensure the active involvement of internal IT (and any contractors) and their respect for the new processes and using the ITSM tool.
People and process change – the things to do during the project
When starting the ITIL adoption for real, the scope and the sequence of ITIL process and function implementation should be clearly defined. The goal of the whole project and the deadline should be fixed and known by all.
I also suggest following these success "keys" during the project:
It's important to nominate the individuals who will be responsible for the new ITIL processes as early as possible – process owners, service owners, and service managers.
Maintain strong involvement of top management, ideally the CIO.
Conduct gap analysis, benchmarking and analyzing the existing processes and procedures with ITIL best practices.
Launch any ITIL training and certification you have planned for people before starting the implementation in the ITSM tool.
Provide periodic communications about the advancement of the project to all IT staff.
Use common methods to define the processes and required improvements, such as brainstorming, Ishikawa, Kepner-Tregoe, etc.
Use continual service improvement from the outset not as a later add on – check and measure if you are meeting your adoption goals as you progress.
Post ITIL adoption activities
Defining and implementing the new processes doesn't mean that the ITIL initiative is closed. Now you should start to measure the involvement of IT staff and correct any weaknesses or improvement opportunities detected during the first months – the continual service improvement never stops. Periodic meetings should be scheduled with IT staff to ensure that the project goals are achieved – with dashboards a great way to communicate the relative levels of success.
You might also want to consider the benefits of building an SMO (service management office), a function committed to continual service improvement through the analysis of customer feedback, IT staff concerns, process metrics, and SLA results. It will suggest remedial or improvement actions in areas that need enhancements. With the function independent from any IT team to give it the right level of authority and scope across the whole ITSM ecosystem.
I hope my experiences will help you with your ITIL adoption initiative. Please share this blog if you think it's relevant to others.
Want more? Here are informative ITIL 4 service value system and ITIL 4 service value chain articles.
If you liked this article, the following are also very popular with ITSM.tools readers: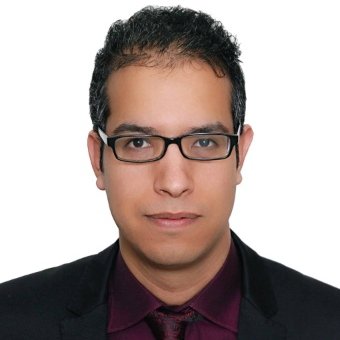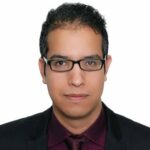 Saad Mousliki is an experienced IT manager with 7+ years of qualified success in IT/IS and ITIL. He is Microsoft certified and has in-depth knowledge of IT service management, web/mobile/cloud apps, and telecom. He's currently working on an ITIL adoption and ISO20000 certification project in a large company, and is also a blogger who frequently shares knowledge related to ITIL, cloud/mobile, and JavaScript.