Let's talk about knowledge management. There's an old adage that: "If it sounds too good to be true, it probably is." It's not something that's totally applicable to knowledge management but, as the statistics I share in this article show, there can be a gap between the expected benefits (from knowledge management) and the ease of their real-world realization. With this, as with many other aspects of IT service management (ITSM), dependent on geography and the local focus on, and support for, various good practices. For instance, North America has been a leading adopter of the Knowledge-Centered Service (previously Knowledge-Centered Support, KCS) methodology and is thus a leader in knowledge exploitation in the context of ITSM and the IT service desk.
The knowledge management statistics included below show the current state of knowledge management in North America (the HDI statistics), with UK statistics (from the Service Desk Institute (SDI)) providing a different view. The commentary is my own…
Organizations value the benefits of knowledge management
The HDI 2017 Technical Support Practices & Salary Report shows that knowledge management is the second-most adopted ITSM process for IT support organizations (out of 22 possible process options):
The ITSM Processes Most Adopted by Support Centers

Source: HDI 2017 Technical Support Practices & Salary Report (2017)
Note – not all support centers use the term "incident management"
Organizations are investing in knowledge management technology
The HDI report also analyzes the technologies used to provide IT support. It shows that only 5% of support organization aren't interested in knowledge management technology:
We use it and have no plans to replace or update it – 54%
We use it but are planning to replace/update it – 28%
We're planning to add it – 13%
We don't use it and we have no plans to add it – 5%
This is echoed in another of the report's question which asks about the must-have technologies for providing successful IT support (out of 25 possible technology options). Here knowledge management technology is second, only behind incident management technology:
The Must-Have Technologies for Support Centers

Source: HDI 2017 Technical Support Practices & Salary Report (2017)
Reaping the benefits of knowledge management
The same HDI report states that 15% of support organizations saw a decrease in ticket volume over the previous year. Two of the top three drivers of this involved knowledge:
Self-help – 42% (which is fueled by knowledge)
Staff competency – 34%
Knowledge base – 29%
Knowledge management was also cited as the third most important factor in increasing customer satisfaction (out of 26 options/factors):
Staff competency/training – 58%
Availability of support – 41%
Knowledge management – 37%
While these are both great news for the benefits of knowledge management, the first statistic also begs the questions as to why only 15% of support organizations saw a decrease in ticket volumes – is this due to greater business/technology volumes and complexity or is there still a need for organizations to get better at knowledge management and exploitation?
To help consider this, HDI's analysis of organizations' knowledge use (and reuse) shows a spectrum of success in terms of the percentage of tickets resolved using a knowledge base article/document:
The Percentage of Tickets Resolved Using Knowledge Management
| Percentage of Tickets | Percentage of Organizations | Cumulative Percentage |
| --- | --- | --- |
| 1-5% | 11% | 11% |
| 6-10% | 12% | 23% |
| 11-30% | 19% | 41% |
| 31-50% | 12% | 53% |
| 51-70% | 17% | 70% |
| 71-90% | 19% | 89% |
| 91-100% | 11% | 100% |
Based on the above table, 41% of respondents are using knowledge for less than a third of tickets, while 11% of respondents are using knowledge for more than 90% of tickets.
Please note that this doesn't include the 18% of respondents who stated that their organization doesn't currently use a knowledge management technology.
Highlighting geographical differences
The SDI Service Desk Benchmarking Report 2017 shows a lower level of knowledge management technology adoption in the UK (than in North America):
It also takes a different perspective to measuring knowledge management success – asking the question: "Are knowledge base systems too difficult to implement and maintain on your service desk?" With the following results which show that 37% of respondents are still struggling with just the technology – even before considering any people-related issues related to knowledge sharing, use, and reuse:
Are Knowledge Base Systems Too Difficult to Implement and Maintain?
| | 2013 | 2015 | 2017 |
| --- | --- | --- | --- |
| Strongly disagree | 19% | 14% | 15% |
| Disagree | 53% | 53% | 48% |
| Agree | 19% | 33% | 35% |
| Strongly agree | 8% | 0% | 2% |
What do these statistics mean?
There are both positive and negative knowledge management conclusions to be taken from the above statistics. On the positive side:
Most service desks understand the value of knowledge and its exploitation
Most service desks appreciate that technology is needed to best exploit knowledge
Knowledge exploitation is demonstrably shown to reduce service desk workloads (ticket volumes) and improve customer satisfaction
Some organizations are reaping the benefits of knowledge.
However, there are many knowledge management negatives too:
More organizations should be getting more from their investment in knowledge management (across people, process, and technology)
More Level 1 tickets should be resolved using knowledge, and this also extends to more end-user issues being addressed via self help
Traditional knowledge management technology – the capabilities offered by ITSM tools – can be difficult to use (effectively)
The absence of knowledge management methodologies, such as KSC, outside of North America (plus inside North America) means that knowledge article creation is often unplanned and neglects the wealth of content already captured in tickets
Knowledge needs to be more than "available" – from being easy to find to its ease of consumption. For instance, focused short-form content over technology-led "brain dumps" – this is returned to shortly
There are other common factors holding organizations back from knowledge-sharing success.
So, while knowledge management already delivers benefits to IT service desks, it could deliver so much more – both in terms of more organizations succeeding with knowledge sharing and the extent of that success. As to why this is, you'll need to wait for my next article or alternatively you can read a paper I wrote for Kaleo Software: "Prepare Your IT Service Desk for Its Knowledge-Powered Future Now." This is available on the Kaleo website now.
Further ITSM Reading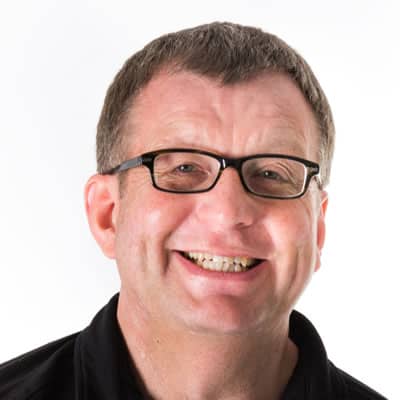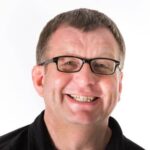 Principal Analyst and Content Director at the ITSM-focused industry analyst firm ITSM.tools. Also an independent IT and IT service management marketing content creator, and a frequent blogger, writer, and presenter on the challenges and opportunities for IT service management professionals.
Previously held positions in IT research and analysis (at IT industry analyst firms Ovum and Forrester and the UK Post Office), IT service management consultancy, enterprise IT service desk and IT service management, IT asset management, innovation and creativity facilitation, project management, finance consultancy, internal audit, and product marketing for a SaaS IT service management technology vendor.