Let's talk about knowledge management issues. Corporate IT service desks have long understood the opportunity, and benefits, of knowledge management, but far too many continue to struggle to make the most of what their service desk agents, and the wider IT organization, already know.
Of course, it would be unusual to find any IT service desk that hasn't already invested time, effort, and money in knowledge management. First, because the documentation of what people know for the benefit of all is still knowledge management however informally it's done – think service-desk scripts as an example. Second, most IT service desk and IT service management (ITSM) tools use some form of knowledge management capabilities these days. However, despite these, IT service desks still commonly experience knowledge management issues.
Using ITSM Tool Knowledge Management Capabilities
It should be relatively easy for ITSM tool users to capture knowledge using the tools; however, this isn't always the case and could potentially be even worse when you consider the ability to find, access, and use the data. These knowledge management issues are backed by Service Desk Institute (SDI) survey data where a third of survey respondents think that "knowledge base systems are too difficult to implement and maintain on our service desk."
But it's not all bad! There are successes. The HDI data highlighted that of the 14% of support organizations that saw a decrease in ticket volume in the previous year:
37% attributed this to self-help (the top factor), and
24% attributed it to their knowledge base (the joint-fifth factor).
The same HDI insight also rated knowledge management as the third-highest contributing factor to increases in customer satisfaction (after staff competency/training and the availability of support, but ahead of additional staff/resources).
Overall, however, the reality for many IT service desks is that while they have a technology-enabled capability it falls flat due to knowledge being one or more of the following:
Too hard to capture – and then it's too hard to manage and maintain (all likely due to a lack of available time)
Too hard to find – either for IT support staff or end users using the self-service portal
Too hard to understand – where the documented knowledge makes sense to its technical, and probably subject matter expert (SME), author but not for the less technical reader
Too hard to use – where the documented help is too difficult for the knowledge user to undertake (and it might also be beyond their allowed permissions)
Not relevant or context-aware – where the identified knowledge isn't relevant to the knowledge seeker's current situation
These five knowledge management issues are often the "symptoms" rather than the "root causes" of knowledge management issues or failure and are definitely worth digging further into.
Some of the Common Root Causes of Knowledge Management Issues
In order to understand why the above five knowledge management issues exist, a good starting point for bullet #1 would be understanding five of the 7 Principles of Knowledge Management written by Dave Snowden, Chief Scientific Officer at Cognitive Edge.
Knowledge can only be volunteered, it cannot be conscripted
We only know what we know when we need to know it
In the context of real need, few people will withhold their knowledge
The way we know things is not the way we report we know things
We always know more than we can say, and we will always say more than we can write down
These principles are still as relevant today as when they were created over a decade ago. Trying to capture what people know, without taking Dave's principles into account, is going to affect both the quantity and quality of any captured knowledge.
Beyond these people-related aspects of knowledge management understanding, there are other common barriers to knowledge management success. Many of these knowledge management issues relate to the successful design, implementation, and use of enabling technology. For example, where it's incorrectly assumed that:
Knowledge management can just be bolted on to existing ways of working
Knowledge capture is the hardest part of knowledge management
The introduction of new knowledge management technology is enough for knowledge-sharing success
All knowledge management technologies are born equal
End users will automatically adopt and use self-service and self-help technologies/capabilities (because they do so in their personal lives)
There are of course other potential root causes that might have adversely impacted or will adversely impact your organization's and IT service desk's use of knowledge management capabilities, including the enabling technology itself. But a more important list to consider is of the actions that should be taken to put your knowledge management issues right.
7 Tips for Getting Knowledge Management Right for Self-Service
If you'd like to find out more about the actions that should be taken with knowledge management issues, please watch this webinar: "7 Tips for Getting Knowledge Management Right for Self-Service." I teamed up with EasyVista to explain how to create the best possible knowledge management environment for self-service success. For more details and to watch it, please click here:
This 2018 knowledge management issues article was updated in 2023, if you would like to read more about ITSM and ITIL, the following ITSM.tools articles might be helpful…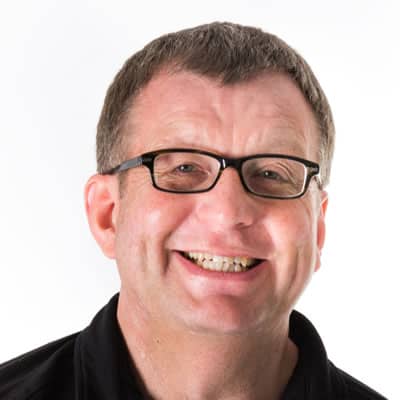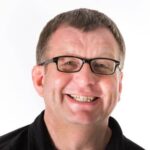 Principal Analyst and Content Director at the ITSM-focused industry analyst firm ITSM.tools. Also an independent IT and IT service management marketing content creator, and a frequent blogger, writer, and presenter on the challenges and opportunities for IT service management professionals.
Previously held positions in IT research and analysis (at IT industry analyst firms Ovum and Forrester and the UK Post Office), IT service management consultancy, enterprise IT service desk and IT service management, IT asset management, innovation and creativity facilitation, project management, finance consultancy, internal audit, and product marketing for a SaaS IT service management technology vendor.