If you've attended any of the – often very good – IT service management (ITSM) conferences around the world, you can be sure that somewhere in the agenda will be a session proclaiming that "ITSM is dead." When you attend the presentation, unfailingly there will be a thought leader pitching about a wonderful new framework, standard, or paradigm which gradually becomes apparent is… remarkably similar to ITSM. Maybe with a different set of acronyms before the "SM" bit. It's Artificially Intelligent Service Management (AISM), which some might call AITSM.
Well, I want to hitch a ride on that bus. I'm going to announce my own "death of ITSM" and the birth of … AISM. That's Artificially Intelligent Service Management. OK, I admit, I invented that, but I think it's a good one.
What is Artificially Intelligent Service Management?
Well, firstly, remember the whole premise here is that ITSM core principles are very sound indeed. Service, CMDB, incident, request, change, and all those other good process things still remain good. Artificially Intelligent Service Management takes these concepts and the processes around them and uses new technology to progress them. It's like ITSM, but with a rich and creamy layer of artificial intelligence (AI) on top, like icing on a cake.
I'll address a couple of Artificially Intelligent Service Management basics first.
1 – What is AI?
Good question. In this case, we mean the application of a small number of relatively new computing concepts to simulate, replace, or enhance the work of a human. These technologies may be machine learning, neural networks (used in machine learning), deep learning (a subset of self-teaching neural networks), or natural language processing. Or something else not yet invented.
2 – Hold on, isn't this really all about automation?
Well, here when I say "automation" I am referring to the sequencing of actions across multiple technologies that perform action. This is not really AI, we've been able to automate doing things for a long time. But if we're happy that the AI layer can identify a required action by itself, then clearly the ability for AI to drive some element of automation is a very high-value outcome from AI. Without automation, AI is just a recommendation engine.
So, back to that delicious icing on the cake. How can the application of these Artificially Intelligent Service Management principles enhance our execution of ITSM activities? Let's look at some examples.
Request management
Traditional ITSM: An end user needs help. They phone, or email, or browse to a self-service portal. A ticket form is completed. A request is created. The necessary steps to fulfil that request are followed. Hours, days, weeks, or months after a self-service request, the end user receives what was requested.
Artificially Intelligent Service Management: An end user interacts with an intelligent conversational AI – maybe a text chatbot or using their voice. They ask for what they need. It arrives. In seconds or minutes. Just like with an app store.
Yet – and here is the main ITSM point – a request is still created. It's progressed to fulfilment and resolution. An AI is the point of interaction with the user. AI is involved in processing the request – either fully or partially assisting in decisions around fulfilment. AI pushes the requested service out automatically. And AI updates the request which sends a survey and so on. From a reporting and process perspective, this is no different to the traditional model. But it's completed in super-fast time, and is a good experience for the end user.
Let's take another example.
Problem management
Traditional ITSM: Someone takes time to either review previous incident trends and patterns by building and running reports, or maybe problems are generated by support staff that are tired of addressing the same incidents time and time again. Time passes. The problem is investigated, some knowledge is created. A change is identified. Time passes. Cue animation of ticking clock and tumbleweed blowing across an IT department.
Artificially Intelligent Service Management: Machine learning scans patterns of data (historical and real-time) and presents potential growing areas of "problems" to be investigated. Through learning and data processing across multiple organizations' patterns of work, AI can even suggest the required solution. And more – AI can create a change request, populated with risk and impact analysis, and suggested time and method of implementation.
Still following good ITSM process. But fast. And accurate.
Incident management
It's one of the most basic parts of the ITSM world, yet always the first and most important ability to react, respond, and correct.
Traditional ITSM: Analyst fills in a form. Looks up some knowledge, decides to assign it to a team. The work sits waiting to be picked up, maybe is rejected or assigned on to a different team. They switch to other tools, apply some diagnostic and corrective remote tool actions. Incident resolved.
Artificially Intelligent Service Management: End user reports a fault though their local personal self-service agent. Yes, an "incident" is created, but the end user is also prompted with suggestions from the knowledge base. But if this doesn't help, the support analyst picks it up and is immediately shown suggested methods to resolve the issue, who to assign it to, relevant implications, and scope. Actions are suggested "in the incident workflow" which directly reach out to the end user environment and apply fixes, in live real time.
Artificially Intelligent Service Management beyond ITIL
Of course, the above examples are very traditional ITSM basics. Yet consider how, from an old-school ITIL definition, we've achieved some remarkable transformational experiences for the business user. There's a fascinating recent Gartner article on how the introduction of AI will cause the key business metric to become "Return on Happiness" for the digital business. They make the point that "Employees' Happiness Should Be the Primary KPI for All AI Strategies." I like this a lot.
Also, as we look into other frameworks, implementation of Artificially Intelligent Service Management operations is surely only possible with a DevOps mindset – because correcting automation and AI decision-making can't afford to wait for the next change advisory board (CAB). And Artificially Intelligent Service Management is not limited to IT, it plays perfectly into the world of enterprise service management, and provides the rocket fuel that VeriSM requires to achieve business transformation to an automated service model.
Artificially Intelligent Service Management beyond reactive
Guidance with Artificially Intelligent Service Management: Now we get interesting. The end user needs to do something. Artificially Intelligent Service Management sees what is needed through connection with endpoint tools, and suggests some new software may be required. The manager is prompted to approve the software, the license position is known, the endpoint management tool deploys.
Learning with Artificially Intelligent Service Management: Building your knowledge base is a tough job, right? Not anymore. With Artificially Intelligent Service Management you can watch your knowledge base fill with advice and guidance created and learnt from AI tracking solutions applied to issues encountered over time.
Strategy with Artificially Intelligent Service Management: And of course, as we all know, ITSM is about improvement and future plans. Well, thankfully now Artificially Intelligent Service Management can identify and recommend changes in core services or new innovations that have been learnt to work learnt from other organizations' successes.
OK, that's probably enough. Clearly some of the extreme examples above are not yet possible, yet many more of the examples I describe are achievable right now. Speak to your ITSM vendor of choice. Challenge them to help you with this.
Just don't ask them about Artificially Intelligent Service Management though. After all, I only just invented this term and the AISM acronym.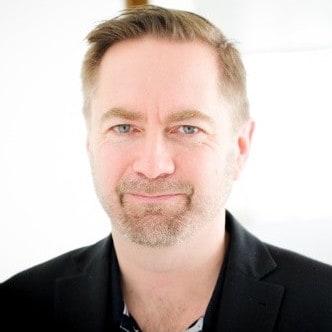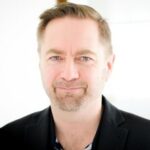 Product Leader, Innovator, Blogger, Podcaster, Writer, Public Speaker, Board Advisor, Sailor, DJ, Musician, Bad Dancer.
As a vendor Product Leader, Ian has led the delivery and business growth of new and innovative SaaS & OnPrem products into the ITSM, ITAM, SAM, Automation and IGA markets over recent years. Frequent contributor to ITSM/ESM industry and community he is a seasoned public speaker and event-presenter.