Let's talk about ESM and ITSM processes. Enterprise service management (ESM) is a way for other business functions – such as HR, facilities, legal, and finance – to benefit from IT service management (ITSM) principles, best practices, and technology. However, much of the ESM focus is often placed on the ITSM processes and request-based elements of employee support that IT professionals would equate with the IT service desk:
Requests for help
Requests for information
Service requests
Change requests
However, ESM can, and should, be so much that replicating the IT service desk in other business functions. In particular ESM and ITSM processes adoption can, and I believe should, involve:
Service thinking, and
Taking an ITIL, the ITSM best practice framework, service lifecycle approach
Service thinking
It's as simple as thinking about what you "do" in terms of services. Services that are consumed by employees or customers who don't really care what's employed to deliver the services (as long as the services meet their requirements).
For the IT organization, this has, or should have, been a move away from thinking about, managing, and providing corporate technology in domains, e.g. network, compute, storage, and applications; to delivering IT as a portfolio of services. Services such as a managed desktop service or a mobile email service.
Unfortunately though, it's easy for IT organizations to think, and say, that they have adopted ITSM or ITIL best practice when all they have really done is implement a small number of ITIL or ITSM processes. With the usual suspects being incident management, request fulfillment, knowledge management, and change management plus potentially problem management, service level management, and configuration management. And, more recently, maybe a self-service and/or service catalog capability.
But how many IT organizations have really adopted service thinking? And if the corporate IT organization hasn't, then the other business functions they extend ITSM to (via ESM) probably won't either. It's an interesting perspective of ESM and ITSM processes.
Taking an ITIL service lifecycle approach to ESM and ITSM processes
While some still think of ITSM and ITIL as merely the service delivery and IT support processes, i.e. ITSM processes, they use (or what they use their ITSM tool for), the ITIL v3/2011 service lifecycle offers so much more. It takes the service thinking and provides a cradle-to-grave approach to managing services. And there's no reason why the ITIL service lifecycle can't also be applied to other business functions and the ITSM processes they adopt.
Looking to the five core ITIL v3/2011 publications, because it's quicker than trying to consider the larger ITIL 4 management practices, this would be "doing":
Service strategy. Defining the perspective, position, plans, and patterns that the corporate service provider needs to execute to meet its business purpose. This can allow business functions to think more deeply about the services they offer and deliver – so much more than merely the mechanics of service delivery.
Service design. It's not only the design of the services but also the governing practices, ITSM processes, and policies required to realize the business function's strategy. Service design includes: service catalog management, service level management, availability management, capacity management, and supplier management, which can all be applied to non-IT, i.e. ESM, scenarios.
Service transition. To quote ITIL: "Service transition ensures that new, modified, or retired services meet the expectations of the business as documented in the service strategy and service design stages of the lifecycle." With change management, service asset and configuration management, service validation and testing, and knowledge management all relevant to other business functions.
Service operation. It's the activities and ITSM processes required to deliver and manage services at agreed levels to employees and customers. It's the ITSM processes most likely to be used in the early stages of ESM and ITSM processes adoption: incident management, service request fulfilment, and problem management.
Continual service improvement (CSI). Identifying and implementing improvements to services or business function operations. I wonder how many existing ESM successes include CSI or ITIL 4's continual improvement?
Thus, ESM can be so much more than just service desk and self-service (especially with the introduction of ITIL 4), and more than just the extension of the commonly-adopted ITSM processes outside of IT.
This ESM and ITSM processes blog was originally written for All Things ITSM in 2016 and has now been updated in 2023.
Want more after this ESM and ITSM processes article? Here are more informative ESM articles.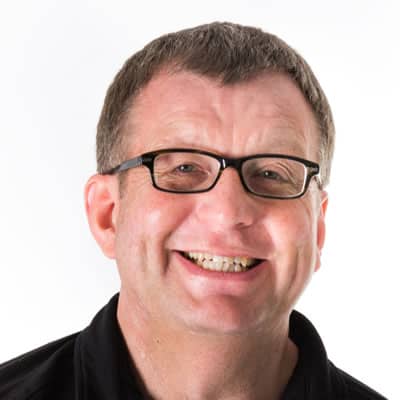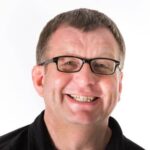 Principal Analyst and Content Director at the ITSM-focused industry analyst firm ITSM.tools. Also an independent IT and IT service management marketing content creator, and a frequent blogger, writer, and presenter on the challenges and opportunities for IT service management professionals.
Previously held positions in IT research and analysis (at IT industry analyst firms Ovum and Forrester and the UK Post Office), IT service management consultancy, enterprise IT service desk and IT service management, IT asset management, innovation and creativity facilitation, project management, finance consultancy, internal audit, and product marketing for a SaaS IT service management technology vendor.