The path out of the global pandemic needs service management tools – in this article, I'll explain why. In the current maelstrom, we do have one certainty, and it's an uncomfortable truth. Post-COVID-19, there'll be no return to normal. Aviation, tourism, leisure, automotive, high street retail, and other industry sectors that rely upon face-to-face customer interaction, have been decimated by the crisis. Online retail, logistics, and other high-tech industry sectors with established digital business models were better prepared. As COVID-19 hit, most businesses focused on survival and continuity, which meant furloughing some staff, and transitioning the remainder to working from home.
As governments take the first careful steps to relax their lockdown measures, other countries that have already flattened the curve, are kick-starting their economies. Even with social distancing measures, relaxing lockdown can only drive the R (reproduction) number in an upward direction. Although governments are following different strategies, most are taking small steps to avoid a second COVID-19 peak, which could swamp healthcare, enforce further lockdowns, and mandate additional government borrowing to fund already massive stimulus packages. Keep reading to see the link with service management tools.
This article by @patb0512 explains how IT groups with a strong digital strategy – who are acting now – will help the service management tools market to fly. #ITSM
Click To Tweet
Rethinking business models
Businesses that can open first are implementing the recommended COVID-19 safety measures, which will require them to operate at lower capacity. Will demand exist, and will consumer confidence be restored before we have a vaccine, or therapeutics? Only time (and effective control of the R number) will tell. What happens next may be difficult to predict, but what happened over the last few months is clear. The crisis had an immeasurable impact on businesses, and they must rethink their business models, operations, customer, and employee engagement for the post-COVID-19 era.
For businesses that have transitioned to remote working, the crest of the first COVID-19 tsunami wave has broken. However, it comes crashing into the trough of the second wave – a significant economic recession. How deep it goes, and how long it lasts, depends on so many variables that economic recovery is difficult to forecast. Whatever the shape of the rebound, businesses must act urgently to protect revenues and cut costs. Service management tools can help…
Remote working is here to stay
Now, as businesses plan to return to work, CFOs are considering the economic benefit of home-working, and the opportunities it presents to reduce office space and cut operational costs.
A recent Gartner research survey revealed that post-COVID-19, 74% of CFOs expect to move a number of previously on-site employees to permanent remote working. Another Gartner survey of HR leaders suggests that 41% of employees are likely to work remotely at least some of the time.
Recognizing that their businesses have worked better and faster than they thought possible just a few months before, leaders will not want to go back to the old world. They'll call upon technology, including service management tools, to maintain that sense of momentum and deliver competitive edge in the new economy.
Technology, including service management tools, must pave the path out of COVID-19
COVID-19 has changed the way we live and work and will continue to do so for the foreseeable future. Analysts are struggling to keep pace with the impact on economies, sectors, and firms. However, there is broad consensus on the way forward.
The World Economic Forum highlights that technology is essential for the path out of COVID-19. By a significant margin, the number one action which organizations can use to successfully drive transformation is investment. Devoting the correct funds to digital transformation can improve success rates by 34%.
McKinsey & Co's research highlights that there are five levers which can increase the success of digital transformation by up to 45%. Today, despite the current landscape, fewer than one in ten organizations are leveraging all five. Only 26% of worldwide sales are made through digital channels and only 30% of internal operations have been digitally automated. Large enterprises have been particularly slow to embrace digital channels and practices.
Before COVID-19, the tipping point had already been reached, and businesses were already on the path to digitization, perhaps leveraging service management tools. However, with almost 80% of organizations still in the early stages of their journey, the crisis highlighted systemic weaknesses. Organizations have invested heavily to catch up with their agile, digital-native competitors, and prevent them from taking market share. However, many remain shackled by dependencies on legacy systems, technical gurus, and a pedestrian pace of change.
As the crisis continues, we still don't know what the new normal will look like. As a society, we'll hopefully hold on to some of the good things, like increased healthcare funding, less pollution, and better care of the elderly. However, what we do know, for certain, is the technologies that supported the old world, will not support the new world that business is moving towards. Be under no illusion about how important workflow and process automation has just become.
The end of the digital facade
Although businesses have made progress with digitizing customer-facing services, their back-office operations remain largely analogue. Work is managed in departmental silos, using disparate, legacy systems. Customer-facing services are supported by back-office operations and tackling one without addressing the other is akin to painting the facade of a house, while continuing to allow the plumbing, electrics, and fixtures to corrode and decay.
Change is rarely simple, and although the current shifting landscape makes it significantly more complex, it's never been more important. In the new world, businesses will not tolerate the cost, inefficiency, and waste of siloed processes, manual tasks, and repetitive activities. The perceived cost, disruption, and resource drain of implementing new service management tools, means that many organizations chose to maintain the status quo. However, that old world is already dead, so doing nothing is a spectacularly bad idea.
The era of Hyper-Transformation and how service management tools help
As we return to work, there'll be less funding available for projects and fewer people to handle the workload. Businesses must therefore find new ways to innovate, disrupt, and use technology to deliver services more effectively, while extracting every ounce of efficiency from existing resources.
Prior to COVID-19, service management resources were stretched to breaking point, simply maintaining and supporting existing services. As businesses work out their strategies for the return to work, new IT strategies and technologies will be needed, which will spur significant investment in critical support systems. As McKinsey's expert resources on COVID-19 highlight; investment in service management tools and automation technology is advisable to ensure that organizations can meet the increased levels and frequency of support requests.
Just as first-generation SaaS solutions reshaped the service management tools market over the last decade, demand for low/no code, agile, and cost-effective cloud-native SaaS solutions will change the market beyond recognition over the next 1-2 years.
Demand for low/no code, agile, & cost-effective cloud-native SaaS #ITSM solutions will change the market beyond recognition over the next 1-2 years – @patb0512 #Agile
Click To Tweet
Act with urgency: IT groups with a strong digital strategy are ahead of you
As lockdowns loomed, like every other business, Hornbill expected to see a significant drop off in service management tools demand, postponement of planned tool implementations, and cancellation of contracts by customers in industry sectors that have been severely impacted.
As COVID-19 hit, service delivery teams were swamped by additional demand, so most customers increased their SaaS subscriptions, secure in the knowledge that they can immediately scale down again once the peak has subsided.
To our surprise, no planned ITSM or service management tool implementations were cancelled, but some were postponed, as IT groups wait for their businesses to work out the transformation strategy. However, the number of delayed service management tool deployments was much lower than anticipated, and many organizations seized the opportunity to commit to transformation early, by bringing their plans forward to replace legacy service management system
The service management tool market is set to fly
Hornbill uses several tightly integrated marketing tools to assess global market intent across 25 technology areas in real-time.
In March, as lockdowns appeared imminent, data suggested that demand within the UK service management tool market had collapsed. However, by early April, it became clear that service management teams were not looking for solutions, as they were far too busy dealing the initial onslaught.
In the weeks that followed, the service management tools demand grew exponentially, rising significantly above the levels typically seen before the crisis. In the initial recovery phase, growth was driven by the market racing to look for three key elements: remote working, digital transformation, and IT transformation. In short, guidance to triage the influx and to develop a plan for getting out of the chaos.
The data is clear – demand for modern, agile service management tools is greater than ever. IT groups with a strong digital strategy are acting now and, as others get their strategies finalized, the service management tools market will fly.
This article is taken from a longer Hornbill thought-leadership piece.
Are you looking for an article on organizational change management or enterprise service management?
Want more? Here are informative ITIL 4 service value system and ITIL 4 service value chain articles.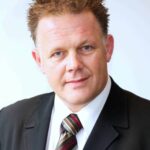 Patrick Bolger, Hornbill's Chief Evangelist, is an active contributor to strategic groups and partnerships that influence the service management industry.  An industry veteran, with first-hand experience of the issues facing IT, Patrick is a recognised authority in the service management arena and a compelling and popular speaker at events worldwide.