Last year I saw those innovative guys at Freshworks getting Alexa to run an IT service desk report (and other things), and a couple of weeks ago I saw something very similar from ServiceNow. This has led me to predict that 2018 will see the voice-based interface as a must-have in every IT service management (ITSM) tool demo – and I'm pretty sure that this is going to happen.
Don't get me wrong this is all very clever, and I'm impressed, but what's the point (of virtual assistants for the IT service desk)?
My Short History of "Voice as an Interface"
When I first got my Apple iPhone I would ask Siri what the weather was like. The novelty lasted about two days.
I quickly realized that this was a complete waste of my time as I could take in far more information by instead simply looking at the BBC weather app on my phone. The same is surely true for service desk reports – if I already have real-time dashboards and automated notifications, I don't need Alexa (or any other virtual assistant) to run a report.
It reminds me of all those ITSM tool self-service-portal demos where I could order a new PC. This isn't something that I do every day, and the reality is that many corporate employees probably won't actually get to choose their new device from a lovely menu with pictures of the shiny kit. They'll just get issued a refurbished unit from the stock cupboard.
Alexa Virtual Assistants and Service Desk Efficiency
So, can Alexa (or Siri if you prefer) help organizations to run a more efficient IT service desk and are there some obvious practical use cases?
I think that the first observation to make is that what we are asking Alexa to do here is to perform a task, i.e. run a report. Whereas what I believe we should be doing is asking a question and getting an intelligent response.
For example, if I'm calling my local police station, can I ask: "Alexa, how do I report an abandoned vehicle?" Or if I'm calling Virgin Media, with whom I have several services, can I ask: "Alexa, can you send me a PUK code for my phone?"
I can see this being very powerful. The problem, however, will be the same as implementing any knowledge base – the quality and quantity of canned responses that would need to be in place to make this effective.
Ultimately, we would want Alexa to be able to listen, interpret the question, and then search existing knowledge articles for an answer/solution.
The Current and Future Reality for IT Service Desks
There is of course technology already being marketed and sold that can do this type of intelligent-response provision. But for many service desks, and their end-users, I think that assistance with speedily skipping past multiple-choice menus, choices on a self-service portal, or helpful and easy-to-navigate FAQs, would be a significant step in the right direction.
If we can combine this with a little end-user profile intelligence, then even better.
So, if I'm on the phone to Virgin Media again, Alexa will know that I don't have a Sky package so won't need to look up knowledge articles or FAQs about this service.
Better still, if Alexa knows from my profile that I've just had an upgrade to a V6 box, then we can probably quickly have predictive answers for common questions to hand.
Thinking about this use case I suspect Alexa would probably also try to upsell me a Sky package. It's another possible use-case demo people!
So, the real power of virtual assistants for ITSM tools (and IT service desks) isn't that they can now use voice – it's that they can set your knowledge, about your services and your customers, free to help people as and when they need assistance.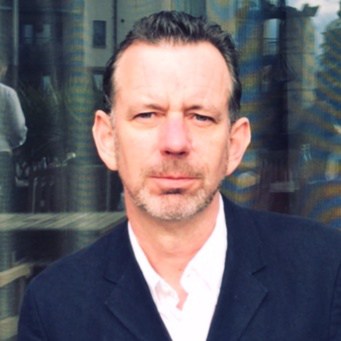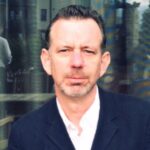 Over 30 years ago Martin McKenna joined Mitsubishi Electric's Technical Services Group working on their Help Desk. He went on to manage the team and even created a basic service desk tool in DB2 before 'real' products were available. Since then he has been a product specialist, implementation consultant, trainer and project manager. He then moved into Account Management and Sales with Royal Blue/Touchpaper/LANDesk and worked on some of the largest, award winning, service desk software implementations in the UK. Nowadays Martin is the Events Director at it500 Ltd running events such as IT in the Park, plus other ITSM conferences in Scotland and can be found regularly blogging on LinkedIn. He also holds an MSc in IT and is in the process of writing a couple of books.