Let's talk about ITSM data issues. It seems as though the whole world is currently in the midst of initiatives related to digital transformation, customer experience (CX) improvement, and exploiting emerging technologies – in particular artificial intelligence (AI) and smarter automation. With most IT service management (ITSM) teams joining in. But is all this investment in improved people, processes, and technology – for better IT and business outcomes – really as straightforward as it sounds?
In this article, I consider whether your average ITSM team is able to take advantage of the opportunities that these three types of improvement initiatives offer. Specifically, to help you to better understand if your ITSM team is suitably positioned to deliver against the business requirements that are necessitating this increased exploitation of technology and data.
ITSM data issues: Succeeding with Digital Transformation
Digital transformation is a technology-based management term that has life outside of the IT organization – with it a hot topic across the organization as a whole. And hopefully with the whole organization on the same page as to what needs to be done, especially with the exploitation of technology and data, to:
Introduce new products and services (and revenue streams)
Improve customer engagement mechanisms
Improve back-office operations.
Much has been written about the many pitfalls to avoid in delivering against a digital-transformation strategy. For instance, the commonly-experienced focus on new technologies at the expense of people change – forgetting that digital transformation is ultimately a business-related change.
There is, however, another important pitfall to avoid – that doesn't get as much airtime as it should – that digital transformation is not only reliant on people and technology change but also on data. And, importantly, on the quality of data. In particular the quality of the ITSM data contained within your ITSM tool (and the likely ITSM data issues).
ITSM data issues: Succeeding with Customer Experience Improvement
According to Wikipedia: "A good customer experience means that the individual's experience during all points of contact matches the individual's expectations." And, importantly, for ITSM pros, it's not just a critical factor in winning, retaining, and growing external customers. It should also be a critical driver of the IT service delivery and support strategies and policies related to employees (through the concept of employee experience management).
To get these right, there's definitely a need to better understand operational performance – in terms of service delivery and support – relative to customer/employee expectations.
Thus, while your organization might invest in:
New technologies (that help to improve CX)
More capable people, and
Understanding more about the people they serve
There's still a potentially missing piece area – that of data quality.
Why? Because any decisions made on inaccurate data are likely to be ill-informed, suboptimal, and potentially harmful. The associated ITSM data issues need to be resolved.
ITSM data issues: Succeeding with AI and Automation Adoption
Again, there's a potential, and common, pitfall here related to overlooking people-change needs. Knowledge management is also seen as a barrier to AI adoption – with phrases such as: "You need robust knowledge management capabilities, and knowledge availability, to succeed with AI" aplenty.
Knowledge, information, and data are definitely the fuel that powers AI, in particular machine learning. However, the issue is bigger than knowledge management. And we can't afford to solely focus on knowledge at the expense of data quality and information.
Hopefully, it's obvious that AI and smarter automation require accurate data – with any ITSM data issues guaranteed to adversely affect the ability of AI in particular to serve its purpose. For example, while bots offer significant opportunities to ITSM, and wider business, operations, they'll only succeed with good-quality data.
Is Data Quality the "Missing Link" for Initiative Success?
Each of these three opportunities aim to improve organizations across one or more of "better, faster, cheaper." And data quality is critical for all three of:
Digital transformation
CX improvement, and
AI and smarter automation adoption.
IT has long use the saying: "bad data in, bad data out" – but nowadays poor-quality data and ITSM data issues do far more harm than simply "bad data out." In this instance, it will adversely affect an organization's investments in the above three initiatives.
And sadly, poor data quality might be a hidden issue in your organization, where important decisions are being made without knowing that there are ITSM data issues. Or decision-makers know that some data is incorrect, and they change it to fit their (potentially wrong) opinions. Again, delivering ill-informed decisions and suboptimal outcomes at best.
Thankfully, there are solutions to these ITSM data issue challenges – and the ITSM industry has available tools and methods to drive better data quality. I'll soon be writing again on this but, in the meantime, please contact me if you'd like to know more.
Note – this applies to enterprise service management scenarios too.
Want more? Here are informative ITIL 4 service value system and ITIL 4 service value chain articles.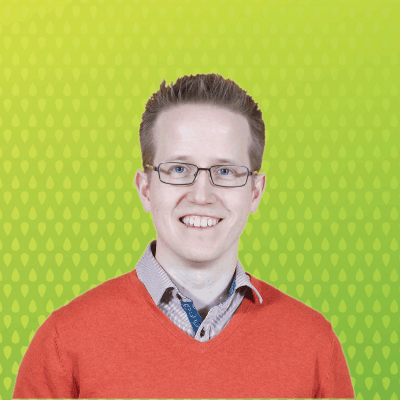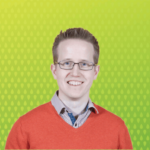 Mikko is the Product Manager at JustinLabs for Data Content Manager, a NowCertified ServiceNow application for modeling, managing and auditing data; and has been working as a solution consultant and architect since 1999 prior to working as product manager. Most experienced in IT service management, ITIL, and IT4IT, together with multiple tool and best practice certifications.