It was fun delivering the Service Desk Institute (SDI) and ITSM.tools webinar on "5 Ways That Technology is Changing IT Support" last week. Fun for a few reasons:
It was a chance for me to refocus on the technological innovations relating to the IT service desk – we've come so far since I first did that in the 1990s.

It's a delight to be part of a good team, and ITSM.tools is that for sure. I got to say the words for the webinar but following a real team effort behind the scenes: generating storyline, content, and the impressive slide design, not forgetting the

eBooks

(one is already available here) and blogs supporting the webinar. I learned a lot from the team preparing for it and I hope the listeners did too.

I like talking about IT service management (ITSM), and one of the great things about webinars is that no-one interrupts you. On the downside though, you're never totally sure that anyone is listening – although the flurry of tweets generated by the webinar does help restore confidence.
Actually, one further reassurance is the attendee question list they send you afterwards – it shows two things: that I kept talking long enough to fill most of the time up and that some people listened carefully enough to ask for more information on changing IT support.

But before giving my answers to those questions (which is the main point of this blog), I need to thank Zendesk for their sponsorship. It's good to see companies supporting general discussions on where our industry is going. Oh, and if you missed it, you're not too late – you can see and hear the webinar on demand.
Providing answers to the questions raised about changing IT support
While we tried to cover as much as possible about changing IT support in the webinar, there's scope for more detail and clarification – and indeed some spin-off into connected questions.
What we've done is collect together some of the most interesting questions to address in this blog. Questions that relate to:
Required people skills

Future recruitment needs

The adverse impact of ticket deflection strategies

Succeeding in chatbot projects

Measuring self-service use and driving improvements
So, without further ado, here are those questions and my personal perspective on each one.
1. What should IT support personnel be prepared for in the next five years? AI and chatbots are going to change a lot, what skills should be pursued now?
In the webinar, we covered how new AI initiatives are going to offer expanded degrees of automation across the service desk, ticket processing, and incident management. Which, inevitably, implies less people are needed in front line IT support roles. After all, if a computer can talk (or otherwise converse) with a customer, then that's a job done without people.
But chatbots aren't a standalone idea, they rely on knowledge management and knowledge management in turn rests upon capturing, recording, and – crucially – maintaining a relevant knowledge base of articles, approaches, and solutions.
Maybe one day AI, will do all this without human assistance, but not any time soon. For now, we might need less people dealing directly with the ordinary and everyday calls, but the best companies will view this as an opportunity to give more staff time and effort to building and maintaining the knowledge management data. So, perhaps we should expect a move away from the repetitive "How can I help you?", "Turn it off and on again," "Follow a script" kind of work to more knowledge building and knowledge base maintenance.
These aren't just technical jobs, but require understanding and empathy for the employees conversing with the chatbots – otherwise those chatbots will not be aligned with the user needs, attitudes, and culture, and won't deliver as they could and should. Good service desk staff, working now in direct relationship with these users, are best placed to have the skills, attitudes, and experience to deliver the right solutions.
In addition, remember that while automation can deal with the expected, it can't deliver the unexpected changing IT support. There's still be a role for people to step in when the unforeseen and unexpected happens. Understanding the Standard+Case approach, articulated so well by Rob England, will help you to see this.
2. With all the new technology coming in, should I be looking for different skills when we are employing analysts?
This question is closely aligned with the previous one, but takes the perspective to a manager's level. My thoughts above apply here too, but maybe managers thinking about recruitment and staff development need a slightly longer-scale vision?
It perhaps isn't so much different skills that matter, more different attitudes, perhaps even a different culture. Instead of looking for those who can follow scripts and discuss and solve routine tickets, the human focus will be more on recognizing and dealing with exceptions, stepping in if (when?) the AI fails to deliver. So, a higher percentage of more interesting calls will have a corresponding need for innovation and interpretation. This is an area I've been talking about for a while in blogs like this one on Intelligent Disobedience. In this respect, a focus on empowerment and creating space for empowered staff to deliver is worth adopting and recruiting for.
3. Do ticket deflection strategies undermine problem management when changing IT support?
Well, the short answer is probably "yes." Perhaps not undermine exactly, but they will present a challenge to be considered and addressed.
Problem management feeds almost entirely on incident data, and every deflected ticket is a potential piece of easily collected incident data lost. This means problem management personnel might need to get more proactive and get out and about asking people about issues, trialing things, and breaking things themselves to see where weak areas need attention.
Analysis of self-service usage will help of course, but some extra work and attitude changes are going to be required.
4. How do you succeed in a service desk chatbot project?
First of all, never mind the "chatbot" limitation in the question.
The first step in succeeding in any project is establishing at the very beginning what would constitute success, and how you can measure that. Chatbot projects are no different, any project should be a business project aiming at delivering business benefits. If introducing or expanding the use of chatbots can help the business then it will likely be helped by increased caller satisfaction, percentage of abandoned interactions with support and so on. But (business) project success is more likely to come from demonstrated cost savings, increased productive time and so on.
5. How best should we measure employee use of self service? And how do you feed those results back into improvements?
There are some conventional and useful measurements, such as recording how many interactions between users and the knowledge areas take place, how often a call to a person is still needed, user satisfaction, and so on.
Expanding the use of self-service is going to rest, in great part, on how comfortable users are with it, how much they believe that it's going to work and so on. User surveys and questionnaires can help, but only if we do them well, comprehensively, and with an awareness of their coverage and accuracy. The results should be backed up with some degree of trying it yourself and getting out and about talking with those users about their feelings towards self-service.
Focus on satisfaction with the self-service facility before studying detailed statistics on those that do use it. Find out what those who use it like about it, and try to spread that towards others. And match statistics and numbers about the system usage with an understanding of the profile of your user community. They aren't all the same, and one size may not fit all – so be prepared to match variations in your user base with variations in your self-service interface and capabilities when changing IT support.
Onwards to the brave new world and changing IT support
Technology is racing on, taking us all along on an exciting new journey. But people are going to remain an important part of that for the foreseeable future. Our roles and focus areas might change a bit – more on the underpinning knowledge and its maintenance perhaps? Or more freedom to innovate and improvise rather than stick to the simple rules once we can trust our automation to cope with those more predictable issues?
New technologies are here to stay, powerful new tools for the IT support professional to use. But tools need craftspeople to use them, which is true for support as it is for anything else. Ultimately, making and keeping our users happy is still the focus of what we do, especially when changing IT support.
Want more? Here are informative ITIL 4 service value system and ITIL 4 service value chain articles.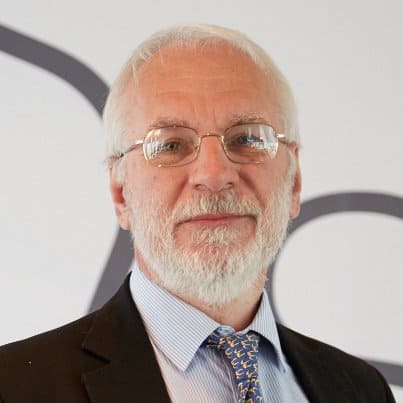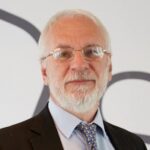 In 23 years working for the UK government, Ivor Macfarlane moved from forestry to ITSM via prisons, warehousing, and training. In 1999 he became an ITSM consultant and trainer, as a freelancer and directly for companies. He was an author for ITIL (versions 1, 2 & 3), ISO20000 and ITSM library and an ITIL examiner since 1991. An active contributor to social media and blogs, he is well known at ITSM events and has presented around the world (40 countries so far and on every continent except Antarctica). In addition to his work as an independent consultant, he also works alongside ITSM.Tools as an Associate Consultant.