You might feel that your survival in IT may be dependent on the implementation of an IT self-service portal. Demands on the IT department are rising as customer service expectations increase. Everyone wants to solve their issues immediately, and if they can't themselves, they want to know you're working on solving them (and immediately). An IT self-service portal can be your saving grace. Why?
(Hint: It's not only about Technology)
1. People Do Not Always Want to Deal with People
According to Forbes (and several other sources if you just search online) millennials prefer digital, streamlined and mobile-friendly assistance. If there can't be digital support or it is lacking, they'll take assistance from people. The last thing they want, however, is for people to get involved and mess everything up when technology can be way more efficient.
An IT self-service portal lets millennials (and I'll admit it here, older people like me also) solve our issues without having to speak to someone. It's the path of least resistance. I personally have been known to spend lots of time—probably too much—trying to figure out an answer before admitting defeat and calling the 1-800 number, sending the email, or logging a ticket. Therefore, you should provide a self-service portal because that's what most people want.
2. It Can Reduce Ticket Volumes
This may be a bit self-explanatory after point #1, but by giving people the answers on how to fix their issues, they will help themselves and not bug your IT service desk. Certainly, the easier the resolution, and the clearer your instructions, will go a long way to reducing your ticket volume.
Plus, if the self-service portal allows it, you can also notify people of issues when lots of people are affected by something, say a software update gone awry, which will result in a reduction of tickets for known issues or temporary issues. In IT service management (ITSM) lingo, this is often called "ticket deflection," which helps to reduce ticket volumes.
3. An IT Self-Service Portal is More Efficient – for the Agent and the End User
In general, having one place where people can go, that lets them easily look up and fix an issue, log an issue, or request a change is more efficient than searching endlessly for a resolution or contact information.
If an issue or change or service request comes to you, it can then filter into your team in a way that can be easily managed or routed to the most effective problem solvers or the approval team—again contributing to an efficient resolution. Then, the end user can be easily reached and updated regarding the status.
A good ITSM solution with a self-service portal would also allow for all conversations and approvals to be tracked, and notes taken (which can then go towards the creation of a knowledge base article and thereby providing a self-service resolution to future issues).
Of course, you can even be more efficient if you have an ITSM solution that also has ticket templating (whereby an end user is asked for specific information or a series of questions before the ticket is submitted) or automation capabilities that can be triggered based on a ticket being submitted (for issues or repetitive queries such as password reset). Additionally, setting up a bot that can provide some questions and elicit answers or provide information (for example, simple questions such as who are you and what's your issue and then recommend knowledge articles via a chat session).
Ultimately, a great self-service portal can efficiently support and inform both agents and end-users.
4. It's Cheaper
Human beings cost money. Human beings make mistakes. Human beings are rarely able to repeat tasks in exactly the same way each time. We're human and we're expensive. Of course, the more you get people to help themselves the cheaper it becomes.
For frequent issues and tasks, the less interaction with a human being the better. The more automation the better. The more standardization and ticketing the better. The more information is gleaned before a human is involved, the less time spent getting said information to solve an issue, or to make a change, or to fulfill a request—and the cheaper the activity becomes. It's only when an issue gets complicated that the human touch is needed.
5. It's Always There Even When You're Not
Not only do many companies span globally, but people are often needing assistance all hours of the day and they're now less likely to see "patience as a virtue" and instead see anything less than immediate resolution or response as an example of poor customer service.
A self-service portal lets them try to figure out their issue, log their issue, request a change, or request service no matter the time or the day. A self-service portal lets you be open for business even when you're not.
IT Self-Service Portal Consumer-World Comparisons
If you think about our modern shopping experience, even before it went online, it was all about self-service. Companies that competed by making it easier or simpler, ended up with more sales. The same will be true for IT.
IT needs to offer convenience, empowerment, responsiveness, and timeliness, which its ability to do so will impact how well the other aspects of the business deliver their services or product to their customers. A self-service portal allows an IT department to effectively service their customers which helps their customers effectively service others.
Your IT Self-Service Portal Might Just Fail Anyway
But just implementing an IT self-service portal is not enough. Why? Because you can't build a self-service portal and just forget it. You need to keep it updated. You can't write a knowledge base article or two and never review whether the knowledge base article effectively resolves people's issues. You need to make sure the help is actually helpful. Fundamentally, you need to have effective knowledge management for you to achieve the benefits of implementing a great self-service portal.
My advice is that you should implement a structure that rewards people for writing good articles and for maintaining the accuracy of the information. If people try to service themselves and the knowledge is old and inaccurate, the interaction will end in frustration and they'll end up contacting you, but this time they'll be angry, and it will cost you in time spent and reputation.
At the end of the day, unless you have a good knowledge management process in place at the time of implementing a self-service portal, the self-service portal won't, unfortunately, benefit you much.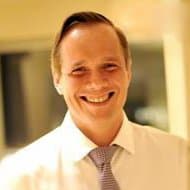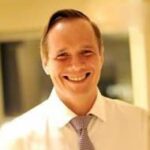 Per has dedicated his career to helping organizations transform their IT and customer support operations. Per has over 20 years' experience in CRM and Service Management, with over 12 years' experience specifically related to Microsoft Dynamics CRM/365. In 2007, Per established AlfaPeople UK, and in 2015 he was instrumental in bringing about the merger of the AlpaPeople ITSM division with Provance Technologies – resulting in Provance's IT Service and IT Asset Management solution, powered by Dynamics CRM/365.
Per understands exactly what organizations can gain from implementing an ITSM solution. At Provance, he works closely with product development to engineer solutions that provide predictable processes to support organizational agility and better decision making. Per has various certifications as follows: ITIL; Microsoft Certified Professional; Microsoft CRM 3, 4, 2011, 2015, 2016 for Customization, Application, and Installation; Microsoft Sure Step Certified; and Scribe Certified.