IT service management (ITSM) industry events and ITSM conferences can present fantastic opportunities to make new contacts, catch up with the latest developments in your field, and get some valuable feedback on ideas. However, ITSM conference attendance can be costly, often requiring travel and a significant interruption to your regular work schedule.
With so many sessions on offer, people to meet, and new ideas to digest, major industry events can leave the best of us feeling a little overwhelmed. So follow Alemba's six handy tips on how to make the best of your next ITSM conference experience.
1. Be Prepared
The Boy Scouts are onto something. Proper preparation is the key to a fruitful ITSM conference experience. Take some time to consider what you want to gain from this opportunity. You may choose to focus your energy on one or more of:
Expanding your knowledge and skill set
Recruiting new employees
Assessing vendors, or
Prospecting new customers.
Setting specific, achievable goals will not only allow you to take full advantage of the many opportunities presented by industry events, but will also help to justify the investment of your valuable time and resources to your employer. Plus of course, limited time might bring the need to prioritize some ITSM conference activities or content over others.
2. ITSM conference session attendance
If your goal is to expand your knowledge by taking in some educational ITSM conference sessions, maximize your time by planning your session attendance in advance. Reading through the session descriptions on the event website will give you a better understanding of which topics are most relevant to you or your organization. Session codes can be useful to help gauge the intended audience, but don't summarily disregard the Beginner track. You may just discover a useful new approach to a process you have been taking for granted.
Most major industry events rely on multiple tracks to optimize efficiency and ensure that the event caters for a broad audience. This means you will likely have to decide between two or more concurrent sessions when planning your attendance. What do you do if you find yourself stuck between two not-to-be-missed seminars? If you are attending the event with a colleague, a good strategy is to divvy up session attendance and set aside some time to compare notes.
Remember to leave some time in your schedule for any unexpected sessions. You never know what may peak your interest!
3. Be engaged
Once you have planned your schedule, make the most of your sessions by being an actively engaged participant.
This does not only mean arriving on time and staying alert, but also taking useful notes. After each ITSM conference session, write down the key takeaways, identify any useful insights, and highlight any points that translate into immediate action when you return to the office.
You may also wish to engage via Twitter, whether this is sharing the ITSM nuggets you hear, looking for nuggets from other tweeters, or both. It's also another way to learn things from the sessions you are unable to attend. More on this below.
4. Work the Room
Industry events offer the ideal opportunity to get to know your peers, exchange ideas, and get the inside scoop on important industry trends. Often, the most valuable insights are gained not from formal ITSM conference seminars, but rather from conversations and debates with fellow attendees.
If the prospect of spontaneous small talk with strangers leaves you feeling a little nervous, try reaching out to a few industry influencers before the event. Set up informal coffee or lunch meetings with some of your contacts and prepare a few key questions in advance.
Many ITSM conferences offer social events where you can engage with fellow attendees in a relaxed atmosphere, so put on your party shoes and be prepared to mingle!
When meeting a lot of people in a short period of time, it can be difficult to keep track of who's who. To help jog your memory later on, jot down a few key points about the person you met and the conversation you had with them on the back of their business card.
Most importantly, follow up with the contacts you made. This needn't be a strictly business call. A brief, friendly email to thank your new acquaintance for their time could be the first step towards a successful working relationship or friendship.
5. Use technology to your advantage
Gone are the days when the only weapons in your ITSM conference arsenal were a stack of business cards, a notepad, and a leaky biro.
Nowadays, many events have a dedicated ITSM conference app, which allows you to plan your sessions, connect with delegates, view the program, and keep up to date with the latest news. If you have access to a tablet or smartphone, there's also a range of productivity apps that will allow you to keep your notes, contacts, and photographs organized in one place.
Social media is also an excellent way of keeping track of ITSM conference events. By following the ITSM conference hashtag on Twitter, you can connect with fellow attendees, share your thoughts and content online and, as mentioned earlier, even get real-time updates on any sessions that you are unable to attend.
In some cases, you may be allowed to photograph slides or record sessions, but remember to check with the speaker or organizer beforehand.
6. Spread the ITSM conference knowledge
Once you return to the office, take the opportunity to use you newly-gained insights to add value to your company. While the experience is still fresh in your mind, offer to share your knowledge with your colleagues. This could take the form of a report, blog post, or presentation.
Provide valuable feedback and plans of action and you are more likely to be asked to attend the event again next year!
So that's my six tips for ITSM conferences. What would you add? Feel free to drop your suggestions in the comments section below.
Want to read about the ITIL 4 service value chain?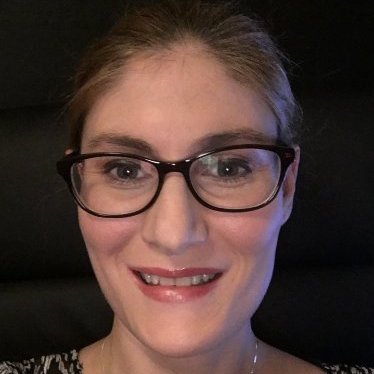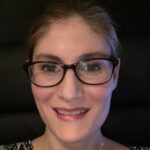 Elzette Wilkinson happily fell into the world of IT service management (ITSM) when a freelance gig turned out to be more interesting than her research in English Literature.
As Product Marketing Manager at Alemba, she combines her love for writing and digital media with ITSM, and lives in Cape Town with her husband and one mischievous pug.