What does it mean to "run IT as a business" (or, as some people prefer, to "run IT like a business")? Does it mean implementing direct charge-back mechanisms to consumers using IT service management (ITSM) best practices? Does it mean spinning the IT department out as its own company? I don't think that this is what "running IT like a business" means.
Running IT as a business means that IT must think and act in terms of business value and outcomes, not in terms of activities and things. Businesses need a reliable and trustworthy technology partner because technology is in every part of a business, with their use of technology only going to increase. Ultimately, businesses need a technology partner that thinks like a business – not like "techies".
This means many IT organizations must change their approach if they want to be that business technology partner for the future. IT must run itself like a business.
Running IT as a business must start from a strong foundation
You can't even think of running IT as a business unless you do the following three things:
You do the basics very well – Email has to be reliable; PCs are working; and systems are stable and performing well.
You know your business –You understand what the business does and how technology enables the business.
You have the right mindset – You can't have a "wait-until-someone-asks" approach. You must be proactive and promote how technology can drive the business.
No one will take you seriously if you don't have the foundation in place.
Seven things IT must do to run like a business
To run IT like a business, IT has to think and act like a business. Here are seven fundamental things that IT must do to run like a business.
1 – Strategy and planning
IT must have a strategy for leveraging and exploiting technology. And that strategy must be business-focused.
Technology can enable new business models and open up new market segments. Thus, the IT strategy must answer questions like:
Where can technology improve efficiency or effectiveness?
Where can technology be a business "game changer"?
Where can IT take the lead?
With emerging technologies such as the Internet of Things (IoT), automation, robotic process automation (RPA), and more, IT must play a leadership role to help businesses navigate and exploit technology for competitive gain. But if IT doesn't have a strategy for using technology for business benefit, it will be difficult to help the business chart an appropriate course.
2 – Have a compelling portfolio of services and products
"Why should anyone do business with you?"
If IT cannot answer this question – in business-relevant language – IT cannot run like a business.
Internal IT organizations are uniquely positioned and qualified to be the technology provider of choice to the businesses they serve. And having a compelling portfolio of services and products encourages the business to do business with you.
The portfolio also enables better business decisions about technology. The portfolio is a mechanism to align technology capabilities with business operations, customer interactions, and business strategy. It helps identify those technologies that could be considered "commodity" and are candidates to be outsourced. It helps identify what technology capabilities must be core competencies for the business.
But most of all, a compelling portfolio of services and products illustrates why the business should do business with you.
3 – Provide outstanding customer experience
The "customer experience" (CX) is one of the most significant influences on consumer loyalty and may be the most significant differentiator for a business. It's no different for IT running itself as a business.
If the consumers of IT services have a consistently great CX, they will gladly continue to use – not avoid – IT. They will be loyal. They will recommend IT to others within the organization.
But providing outstanding CX is more than just having an IT service desk. Outstanding CX also requires:
Rock-solid operational processes – Incident management and request fulfillment must work as effectively and efficiently as possible. And setting and meeting customer expectations every time makes for an outstanding CX.
Robust and readily accessible knowledge – Accurate, relevant, and trustworthy knowledge enables a great CX by providing the right knowledge to the right people at the right time.
A personalized, frictionless self-service capability – Many consumers want to help themselves. A robust and personalized self-service portal, that's intuitive to use, and enables a differentiated CX.
4 – Formalize governance
IT can't be the wild, wild west with everybody doing whatever they like. Just like with any business, IT must formalize governance. Where good governance results in:
Transparency – Clarity on why and how decisions are made
Empowerment – Individuals and teams are empowered to make the right decisions, which is critically important in the "always connected, always on" digital era.
Focus – Identifying what is most important so that individuals and teams can take actions to deliver on the organization's mission, vision, and goals.
Ultimately, good governance is the way to protect the reputation of the business, promote the values and principles of the organization, and, at the same time, ensure the value of what the business is delivering to the customer.
5 – Exhibit financial and business acumen
Running IT as a business means that IT must have strong financial and business acumen. By having good financial acumen, you'll be able to answer business questions such as:
What does it cost to provide services?
Where does IT spend money?
Can equivalent services be procured elsewhere for reduced cost?
How does IT cost compare to the market?
What is the clear value proposition of services provided by IT?
IT must also have good business acumen. Business acumen means that IT:
Demonstrates good understanding of the business
Consistently exercises good judgement
Understands how the business makes money
Has the ability to deal with business opportunities or risk in a way that's likely to lead to good outcomes
Finally, having good financial and business acumen enables IT to be clear and succinct on its value proposition – a critical aspect of running as a business.
6 – Have effective marketing
I continue to be amazed at how many IT organizations allow others to tell their story; or (perhaps even worse) tell a story that has no relevancy or meaning to the business.
Effective marketing is important for influencing the business' perception of IT. But how can IT effectively market itself? Here are four ways:
Create and offer a service catalog – Define the service catalog in terms of business value and outcomes – not activities and things. Such a service catalog will reinforce "why they should buy from you" and demonstrate that IT understands how it enables its business.
Employ Business Relationship Management (BRM) – Effective BRM influences use of IT from the strategic perspective by anticipating where the business is going and positioning IT as the partner to help get the business there.
Consistently promote IT – Post regular technology-related articles on intranet pages. Present at company town halls or team meetings.
Stop reporting IT metrics – No one outside of IT cares about the number of contacts to the IT service desk or availability statistics. Instead, report business metrics, and how IT contributed to those metrics. For example, a business-focused way to report availability could be to report that IT provided system availability that helped the business produce over 10,000 widgets last month. Perhaps report how IT contributes to business-delivered value by reporting on IT cost per sale.
7 – Continual research and development
The systems and technologies of today will be the legacy systems and technologies of tomorrow. Therefore, IT has to always have an eye on the technology horizon because it won't see what's coming if it's always looking inward.
Business is always evolving. Technology is always evolving. Therefore, IT must invest in research and development. But how? Here are four ways:
Innovate – Seek out innovative uses of existing technologies. Often business challenges can be solved through an innovative use of technology already in-place.
Be responsive – Develop and implement practices, such as Agile/Scrum, that enable the business to quickly respond to market changes.
Keep up with emerging technologies – Look for market trends and identify opportunities that may have business benefit.
Run IT as a business!
The business of the future demands a technology partner that acts and runs like a business. Establishing these seven fundamental capabilities will enable IT to run itself like a business, which in turn, will enable IT to be that technology partner needed by its business.
Want more? Here's an informative ITIL 4 service value system article.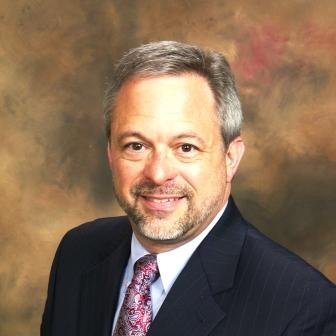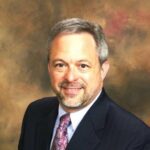 Doug Tedder is the principal of Tedder Consulting LLC, and is an accomplished and recognized leader who is equally adept in interactions from senior leadership to day-to-day practitioners.
Doug holds numerous industry certifications in disciplines ranging from ITIL, COBIT, Lean IT, DevOps, and Organizational Change Management. An active volunteer within the IT Service Management community, Doug is a frequent speaker and contributor at local industry user group meetings, webinars, and national conventions. Doug is also a member, former president, and current board member for itSMF USA as well a member of HDI.