It's another new year and another round of "forward-looking" IT service management (ITSM) articles. Every year I write some form of ITSM trends article that has, for the last half-decade, called out many of the same areas – from enterprise service management to value. However, I wanted to avoid this when writing about "ITSM in 2023," but it's hard not to call out at least some of the "usual suspects" in doing so.
We need to stop simply talking about 'ITSM Trends' and actually start doing them in 2023, says @StephenMann. Read more here. #ITSM
Click To Tweet
ITSM trends, yawn
It's not surprising that ITSM trends "linger," because it can take a long time for ITSM change to take effect (even after ITSM tools add capabilities). In my 2022 Service Management World presentation, I called this out through examples of when I first encountered recent ITSM trends and perhaps even wrote about them. Some are shared below, and all relate to value, but value isn't really the focus of this "ITSM in 2023" article.
Instead, it's intended to help motivate the IT service providers who have been happy to be late adopters of ITSM trends. Perhaps sensibly watching from the sidelines to understand more about whether a trend "has legs," the mistakes others make, the required investment, and the impact changes will have on the IT and business status quo.
We've been talking about enterprise service mgmt since 2008, value since at least 2011, & employee experience since 2013. Yet we're still listing them as 'trends for 2023'. Something needs to change says @StephenMann. #ITSM
Click To Tweet
Three ITSM trends with long lead times
These examples of ITSM trends are all a decade old:
I first had conversations about enterprise service management in 2008, perhaps early 2009, with Patrick Bolger based on what customers were doing with ITSM technology. However, the concept is older and potentially confused by the term's different meanings in the noughties. After it gained more traction, I presented on building service and support capabilities around employees in 2014 and using enterprise service management as a platform for digital transformation in 2016. Yet it's still an ITSM hot topic with opportunities for IT organizations to improve their business value through enterprise service management strategies in 2023.
In 2011, I presented on value for the first time (a session called "Is anyone questioning your value?" at the itSMF UK conference). It took a good while for value to hit ITIL 4 hard in 2019; right now, it's likely to be the key ITSM focus for 2023.
I used the term "customer experience for employees" in something I wrote for Mark Smalley in 2013. I wasn't smart enough to use the term "employee experience" then, but that's what I was referring to. I met the HappySignals founders in 2015, with their experience management platform and customer data a mind-blowing insight into what I'd long said about IT metrics missing "what matters most" in business value and outcome terms.
These examples are intended to show that ITSM change takes time. Often a long time. After all, these three areas are likely still on many "ITSM trends for 2023" lists.
ITSM in 2023 needs change. And, importantly, the right approach to change. Here @StephenMann explains why. #ITSM
Click To Tweet
Getting to my point for "ITSM in 2023" – ITSM and value
The above is simply context. Before getting to my point, I wanted to demonstrate the long lead time with ITSM trends sufficiently. That ITSM in 2023 needs change. And, importantly, the right approach to change. One that makes the most significant difference to business operations and outcomes (and not simply to IT operations and budgets).
The ITSM trends prevalent in recent years will help an organization. However, the key change ITSM needs in 2023 is not only the laser focus on business value and outcomes, but also the mindset that things need to change sooner rather than later. But this wording makes it sound like an optional change. Things MUST change in 2023, and change in an optimal way.
ITSM in 2023 – the overarching need is for action (albeit value-based action)
Think about many of the ITSM trends currently being touted (including by me) – for example, artificial intelligence (AI) for ITSM, experience management, and enterprise service management. Project business cases might define the financial benefits and, ideally, the business value based on a better understanding of how IT affects business value.
'The key change #ITSM needs in 2023 is not only the laser focus on business value and outcomes, but also the mindset that things need to change sooner rather than later.' – @StephenMann
Click To Tweet
But this need for greater value understanding isn't the point of this article (even though I thought it was when I started it). While I believe value will be critical to ITSM success in 2023, it's also somewhat akin to a movie "MacGuffin" if we continue the "kick the ITSM-trend can down the road" approach (to borrow a political term for not addressing an issue). This is where we know things need to be done, but we think we can wait a while before tackling them, especially based on the examples I shared above.
We need to make action a priority for 2023, says @StephenMann, to avoid a future where we're still listing 'value' as an #ITSM trend in 2028 or even 2033.
Click To Tweet
So, for me, what's needed in 2023 is action. We need to be collectively better at turning all of this ITSM talk about, and interest in, value into prioritized actions that benefit the business. This isn't the IT push of technology initiatives with business cases that save costs or increase revenues. The real change needed in 2023 is the motivation and impetus for IT organizations to change from talking about value (and its importance) to "walking the walk" by changing their operating and investment models to align with business value perspectives.
As this article's title states, the real value of understanding value comes from action. Making action a priority for 2023 and avoiding a future where we're still listing value as an ITSM trend in 2028 or even 2033. Although, I imagine that IT won't be allowed to survive in its current form without a rapid change of focus onto "what matters most" to the business.
If you enjoyed this article, here are some more that might be helpful:
Want more? Here are informative ITIL 4 service value system and ITIL 4 service value chain articles.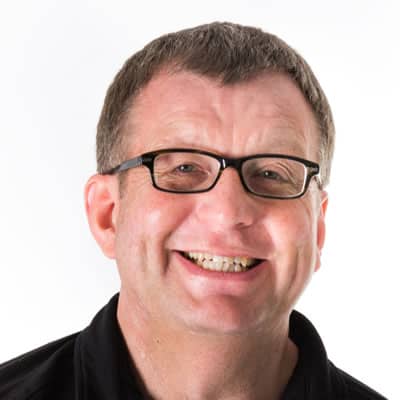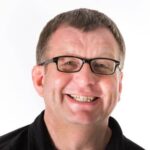 Principal Analyst and Content Director at the ITSM-focused industry analyst firm ITSM.tools. Also an independent IT and IT service management marketing content creator, and a frequent blogger, writer, and presenter on the challenges and opportunities for IT service management professionals.
Previously held positions in IT research and analysis (at IT industry analyst firms Ovum and Forrester and the UK Post Office), IT service management consultancy, enterprise IT service desk and IT service management, IT asset management, innovation and creativity facilitation, project management, finance consultancy, internal audit, and product marketing for a SaaS IT service management technology vendor.