This article is the second part of a three-part series on modernizing IT service management (ITSM). The first, on how a modernization and digital transformation in IT can move IT to more of a value basis vs. cost basis, can be found here. Now we delve into some of the facets of Modern Service Management and why ITSM needs to be modernized.
Modern Service Management
Modern Service Management, coined in early 2016 by Microsoft Enterprise Services, is not a framework, certification/training model, or a means to generate revenue. Nor is it a marketing campaign from Microsoft. In fact, at the time, it was more of an internal call to arms to assist customers in modernizing IT, in support of Microsoft's former "Cloud First, Mobile First" strategy, and more so, our "Intelligent Cloud/Intelligent Edge" strategy. With Modern Service Management defined as:
"A lens intended to focus service management experts, around the globe, on the most important outcomes that evolve our customers from legacy, traditional IT models to an easier, more efficient, cost effective, and agile service structure."
Modern Service Management is meant to focus on people, collaboration, and relationships, not just technology and processes. The table below highlights some of the key differences between traditional IT and modern IT:
| | Traditional IT | Modern IT |
| --- | --- | --- |
| DNA | Intermediation | Disintermediation |
| Service Delivery | Wave Based | Continuous-Iteration Based |
| Service Stability | Design for Success (HA/Redundant) | Design for Failure (Resilient) |
| Delegation Levels | IT Silos | End-to-End Services |
| Processes | In Documents, Optimized, Redesigned | Self Service, Knowledge, Low Friction, Automated |
| Automation | Isolated, Manually Initiated | Systemic, Triggered, Automatic |
| Monitoring | Element, Fault Focused | Service, End-to-End Capability Focused |
| Support | Service Desk / Contact Center | Customer Experience / Self Service |
| Lifecycle | N-1 or Older | N, N+1 |
| Configuration / Asset Management | Discovered / Manual Configuration | Prescribed, Declarative, Automated |
| Self-Service | Portal Based | App-Aligned, Artificial Intelligence |
| Failure Priority Time Factor | Mean time to Repair | Mean time to Detect, Identify, Remediate / Eliminate |
Modern Service Management prescribes that modern IT has:
Evolved to disintermediate itself between the organizations they serve and most-often cloud based services. This actually drives more value from IT, resulting in greater investment in IT. Accomplished when IT becomes the enabler, not disabler, of digital transformation.
Established continuous service delivery with shorter, more frequent release cycles. Whereby incremental value is experienced sooner, and errors and defects are caught earlier and fixed sooner in release.
Assumed failures will occur (beyond just technical ones) and services, infrastructure, and applications are built stateless, resilient, and automatically responsive to the best extent possible to react to these failures.
Identified relationships and dependencies in services end-to-end, across technologies or lifecycle silos or technology domains. Service Maps are necessary to address the monitoring and remediation required by DevOps.
Eliminated manual efforts where possible with processes automated to reduce friction, increasing the flow of value and enabled through self-service and knowledge. And treating manual work efforts as a "bug" often changes the acceptance of manual work effort as "normal."
Made automation systemic, triggered automatically rather than manually started by a human being.
Broken monitoring into a monitoring service and what gets monitored end to end by the DevOps teams. End-to-end monitoring encompasses more than just whether a service is up or down, but whether the intended service is capable of being completed by the customer.
Evolved support such that it's focused on customer care and self-sufficiency rather than just quick closures and process efficiencies.
Updated and maintained current versions of applications, software, and services as close to current as possible. With a preference to "mixed mode" operations where N and N+1 can co-exist and be supported in a software factory model (rotating support teams).
Evolved configuration and asset management to be more declarative, with prescribed and automated asset and configuration management rather than discovered or manually maintained.
Leveraged modern artificial intelligence (AI), bot, and machine learning capabilities to provide support that considerably offloads manual, interrupt driven, and costly service desk calls.
Established goals and monitoring capabilities that have reduced time to detect and time to identify defects and errors, which help to reduce time to remediate and resolve as well as eliminate defects within services.
Modern IT is in the cloud
While this modern approach to IT and Modern Service Management is possible on-premises, it's more cost-effective in the cloud because many of the patterns and practices are, or can be, automated. Which is why most digital transformation is occurring because of the capabilities the cloud provides.
Digital transformation, via the cloud, is possible because:
Business must innovate to compete (in their respective industries)
Devices are inexpensive (think IoT)
Compute is powerful and inexpensive, and now more secure in the cloud than on-premises (and easily automated)
Storage is inexpensive (and easily automated)
Internet (and network) connectivity is prevalent and inexpensive (and easily automated)
Cloud enables transformational stuff to be at everyone's fingertips, e.g. garage developers now have access to machine learning and AI through the cloud
Agile/DevOps makes it all happen faster (and easily automated).
Modern Service Management versus ITSM
There are many differentiated patterns and practices from those of traditional ITSM. We are not by any means saying that traditional ITSM is wrong. It just hasn't evolved in several areas:
The ITSM industry sought to be "technology agnostic" which is OK when all the players in the market have comparable technologies. Which is not the case.
Leveraging capabilities and practices available from modern cloud services that change or eliminate the need for legacy and manual patterns and practices.
For example, to understand something like continuous flow (a facet of Modern Service Management), we use analogies such as the following to illustrate subtle and not so subtle differentiation between Modern Service Management and traditional ITSM.
Consider traditional ITSM change management, which has often been incorrectly implemented. Nowhere in "the books" does it say every change must go through the change advisory board (CAB). Like a four-way intersection. With various administrative stops, approvals, and oversights. As well as there now being more technology where perhaps it isn't needed.
Like a change always arriving and having to process through a CAB, a vehicle will often have to stop even when there isn't traffic.

Contrast this with Modern Service Management – which promotes continuous flow, "shift left"/DevOps approaches to security and service management controls, and automated quality and monitoring. Which is more like a roundabout or turning circle. This allows for:
The continuous flow of traffic when there isn't any other traffic
Autonomous decision making
Less technology being held up thanks to pre-established boundaries on how traffic should travel.
Change management should have always been about managing risk and balancing and promoting agility, not promoting delay and enforcing control.
Why modernize IT?
Perhaps the best way to answer this question is to ask the inverse. What happens if IT doesn't modernize? If you were trying to make IT less relevant to its organization what would do to accomplish that?
It is our belief that:
The world has changed. Most employees of organizations are considerably more educated when it comes to information technology, and as current generations move into leadership, this will be more assumed than in the past.
The technology is simpler to implement and use, and many in business roles know this.
IT budgets will continue to shrink or stay flat, thus rendering IT into a broker role and owner of directory and governance (either painfully or "planfully").
IT relevance will continue to shrink unless it's able to demonstrate, not just communicate, its true value and contribution to the business bottom line. This happens by brokering services that cannot possibly be delivered internally.
We hope that this article on Modern Service Management has been helpful. Please look out for the third and final article which outlines and highlights how the many facets of Modern Service Management are accomplished and implemented – The 12-Step Journey to Modern Service Management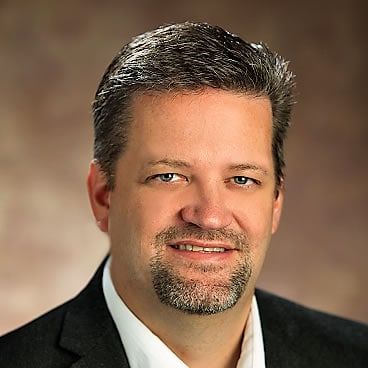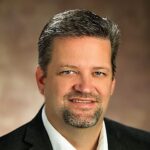 John Clark is a Cross-Domain Solution Architect (CDSA) in Microsoft Enterprise Services as well as the Worldwide Modern Service Management Community Lead and former Subject Matter Expert. John was formerly an ITSM Solution Architect for Microsoft Enterprise Services as well and continues to incorporate modern ITSM in his new role. As a Microsoft CDSA, John is responsible for shaping opportunities with customers leveraging and implementing cross-domain Microsoft solutions that incorporate Azure, Office 365, Dynamics 365 and Microsoft 365. John has received several honors in recent years, including being selected for the WW ITSM Communities SME Award, Microsoft Sr. Technology Leadership Program (2014), and the Americas Gold Club (2016). He is also a past president of the Ohio Valley itSMF USA LIG and a former LIG of the Year recipient.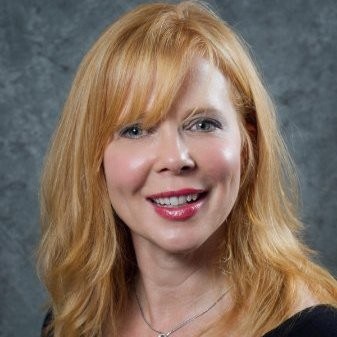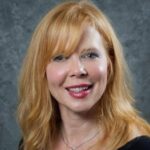 Kathleen is an Architect at Microsoft for the Cloud and Infrastructure Management Center of Excellence, focusing on developing solutions for management and adoption of private, hybrid, public clouds, and DevOps. Kathleen's strengths lie in understanding what is needed to adopt, support and operate solutions either on premise or in the cloud. She has over 21 years of experience in IT and has worked in both IT operations and consulting. Prior to her Architect role, Kathleen was a consultant for Microsoft Consulting Services Canada who focused on assisting customers with the adoption of Microsoft products, service management, and private cloud. Kathleen leads a worldwide community of peers who have transformed traditional ITSM into modern service management.
Kathleen achieved her ITIL Foundation certification in 1998, and is currently an ITIL v3 Expert and is actively tweets about modern service management to get people to rethink traditional service management fundamentals and make them more modern and actionable with enabling technologies. Kathleen co-authored a MS Press book, Optimizing Service Manager, and was a contributing author to the System Center 2012 Service Manager Unleashed book. She is an Edutainer and has spoken at many internal and external Microsoft/industry events.