It's an interesting and challenging time to be in IT service management (ITSM). We're in the midst of a digital revolution, that many call the fourth industrial revolution, where leaders are inventing the future instead of trying to predict it. Investment in digital transformation technology by businesses is skyrocketing, while traditional investment in IT is shrinking. Cloud and SaaS applications are purchased and acquired directly by business units – in part because traditional ITSM was focused more on control than on agility – and, consequently, IT is often bypassed as businesses digitally transform on their own in separate silos. So, what's IT to do to modernize ITSM? This is what this three-part series on modernizing ITSM will focus on answering. This first post is going to delve into the why and the how for a digital transformation in ITSM.
Why Digitally Transform and Modernize ITSM?
Businesses are seeking greater innovation, increased agility, and decreased costs. Allowing them to respond to market demands, from improved customer service to repeatability, predictability, and availability.
We believe digital transformation involves engaging your customers, transforming your products and services, optimizing operations, and empowering employees. Since 2000, many Fortune 500 companies have disappeared due to digital disruption.
Netflix went digital, Blockbuster did not. Of course, we all know which company is still in business. We now have cab companies that don't own vehicles (Uber, Lyft), and hotel companies that don't own properties (AirBnB). To survive, companies must digitalize or risk becoming irrelevant in their respective industry. Which is why we want to make this one critical point:
Business-oriented digital transformation will happen with or without IT's involvement. It's already happening.
For IT to be a success, it must modernize ITSM and remove its self-imposed barriers and support business success through digital transformation. One of the ways IT does this is by digitally transforming itself, which helps change IT mentality from cost-center to value center.
How Did We End Up Here?
Service desk and IT support teams have been operating as a cost center, struggling to demonstrate their own value to the business. Decisions are often made upstream (from application developers to service owners) without regard to their impact to services and support.
Typically, this results in services and support being underfunded and, therefore, consumers of IT service receiving mediocre experiences, which contributes to the "lowest cost/cheap" perception. And what does any savvy business person seek to do to "cost centers"? Reduce… Minimize… Eliminate.
So, what are the service desk and IT support teams to do?
6 Ways Service and Support Can Modernize ITSM to Demonstrate Value
Become Customer Service Obsessed—We're not just talking about customers, we're talking about servicing colleagues. Colleagues are also customers and they're going to want better services at work too. ITSM needs to move from service level agreements (SLAs) to XLAs, that is, focus on the employee experience. Is ITSM driving employee productivity so they can drive the business? It becomes more than just measuring the mean time to resolution (MTTR), instead measuring employee productivity as a ROI for ITSM. The question then becomes: How well did I service my colleague so they could better service the customer?
Remove Silos and Increase Efficiency—All too often, applications and infrastructure are siloed and fragmented, while infrastructure, operations, service, and support teams are not aligned. Consequently, colleagues are often left waiting while IT sorts out a response. By not effectively and efficiently sharing knowledge, experience, and awareness, colleagues don't see the value of the service they're receiving.
Employ Effective Knowledge Management—Often knowledge isn't shared and the quality of knowledge is poor. In the State of Knowledge Management: 2014 survey report, 40% of employees said that productivity could increase by 20% to 30% with effective knowledge management. Establish processes whereby knowledge is collected accurately and shared properly, ensuring teams are always in the know, increasing perceived value.
Automate, Automate, and Automate—We can't emphasize this enough when we modernize ITSM. Manual processes waste energy and time. Whenever possible, take advantage of all the benefits that automation can bring including the efficient handling of issues, reducing human error, and executing repetitive tasks, activities, and data manipulations. Start by creating an automation matrix that outlines how much time is spent on each repetitive task versus what it will cost to automate—this will help prioritize where to begin. This includes recent advances in artificial intelligence (AI) available today.
Increase Visibility and Understand Your Customer More—By not having end-to-end visibility into what services your colleagues-customers consume (including the health, interdependencies, or even status) you're stuck having to resolve issues in the dark.
Manage Technology as a Business—Cloud applications help you manage IT more like a business because they're flexible, scalable, and costs are based on unit consumption, allowing IT to manage its costs better.
A Digital Transformation Can Get You There
By undergoing digital transformation and, by extension, to modernize ITSM, IT transforms itself from being a cost center and becoming a value center. Microsoft Services came up with a perspective called Modern Service Management, which is:
"A lens intended to focus service management experts, around the globe, on the most important outcomes that evolve our customers from legacy, traditional IT models to an easier, more efficient, cost effective, and agile service structure."
Modern Service Management is NOT a framework, nor a training curriculum or certification. It actually started as an internal rallying cry to modernize ourselves. And for those in ITSM, OpsCon, and Premier Support to get in alignment with where Microsoft was taking technology, and to be able to help customers operate, manage, and support it in the most efficient and effective way.
In our next article, we'll delve into why service management should evolve to Modern Service Management as well as examine the tooling that supports it. In the meantime, if you'd like to delve further into the challenges facing service and support, please read John Clark's article in HDI: Next-Generation Service and Support in a Mobile-First, Cloud-First World, Part 1.
Additional ITSM.tools articles on Modern Service Management and how to modernize ITSM:
Are you looking for an article on organizational change management or enterprise service management?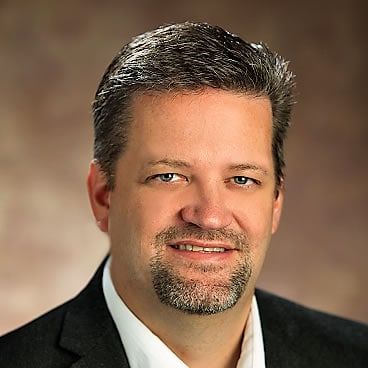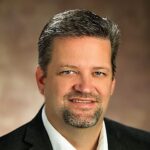 John Clark is a Cross-Domain Solution Architect (CDSA) in Microsoft Enterprise Services as well as the Worldwide Modern Service Management Community Lead and former Subject Matter Expert. John was formerly an ITSM Solution Architect for Microsoft Enterprise Services as well and continues to incorporate modern ITSM in his new role. As a Microsoft CDSA, John is responsible for shaping opportunities with customers leveraging and implementing cross-domain Microsoft solutions that incorporate Azure, Office 365, Dynamics 365 and Microsoft 365. John has received several honors in recent years, including being selected for the WW ITSM Communities SME Award, Microsoft Sr. Technology Leadership Program (2014), and the Americas Gold Club (2016). He is also a past president of the Ohio Valley itSMF USA LIG and a former LIG of the Year recipient.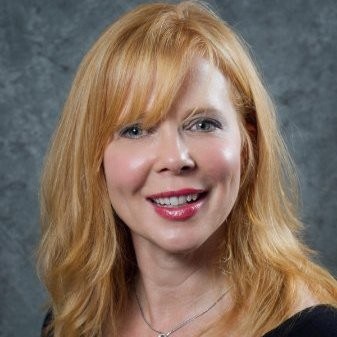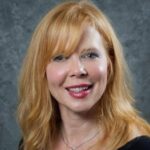 Kathleen is an Architect at Microsoft for the Cloud and Infrastructure Management Center of Excellence, focusing on developing solutions for management and adoption of private, hybrid, public clouds, and DevOps. Kathleen's strengths lie in understanding what is needed to adopt, support and operate solutions either on premise or in the cloud. She has over 21 years of experience in IT and has worked in both IT operations and consulting. Prior to her Architect role, Kathleen was a consultant for Microsoft Consulting Services Canada who focused on assisting customers with the adoption of Microsoft products, service management, and private cloud. Kathleen leads a worldwide community of peers who have transformed traditional ITSM into modern service management.
Kathleen achieved her ITIL Foundation certification in 1998, and is currently an ITIL v3 Expert and is actively tweets about modern service management to get people to rethink traditional service management fundamentals and make them more modern and actionable with enabling technologies. Kathleen co-authored a MS Press book, Optimizing Service Manager, and was a contributing author to the System Center 2012 Service Manager Unleashed book. She is an Edutainer and has spoken at many internal and external Microsoft/industry events.