A long time ago, I wrote a blog for the HDI FUSION14 event called ITSM Vendors: Not Just for Christmas Anymore. It was based on the premise that most event attendees would spend a significant amount of time in the event expo hall but would often be focused on the available technologies, i.e. IT service management (ITSM) tools, and miss the opportunity to learn more about what the respective ITSM tool vendors' people know. For example, perhaps asking for ITSM tool vendor assistance on how they would solve a particular IT service delivery or support issue.
I still think the premise for that article is true – that too often, customers don't benefit enough from their ITSM tool vendor people's knowledge, skills, and experience. Or "test" the non-tool capabilities of prospective ITSM tool vendors at the many global ITSM events. Yes, they can attend a vendor-sponsored educational session, but what about spending quality 1-2-1 time with a suitable booth person talking about the "nuts and bolts" of ITSM and other areas where ITSM tool vendor assistance would help?
Here, 20 #ITSM tool vendors share what they believe is the most important piece of advice for ITSM professionals.
Click To Tweet
Seeking ITSM tool vendor assistance in 2023
So, I've revisited the opportunity – this time virtually rather than at an event – to ask some ITSM tool vendor people to provide answers to the following two questions:
How does your company help IT professionals improve business operations and outcomes through ITSM?
What's the most important piece of advice you would give to organizations and people looking to improve their ITSM?
These are similar to the previous questions – in that there's "one about us" and "one about you" – but they have been updated to reflect the changes of the last eight years.
As with the HDI event article, the ITSM tool vendor assistance responses vary. However, there's sufficient insight to identify how each ITSM tool vendor approaches ITSM and how they could potentially help your organization's particular challenges and opportunities.
The listed responses are presented in the order of receipt as a change from the usual alphabetical-order approach.
Take a look at what 20 #ITSM tool vendors had to say when asked: How does your company help IT professionals improve business operations and outcomes through ITSM? #ServiceDesk
Click To Tweet
Q1. for ITSM tool vendors: How does your company help IT professionals improve business operations and outcomes through ITSM?
The ITSM tool vendor responses were:
Andy Walsh, Vivantio: Vivantio's powerful, configurable platform gives you and your team the tools to manage workloads, improve efficiency, reduce resolution times, and exceed business expectations; our customers have seen up to 20% reduction in annual ticket volumes and 80% reduction in resolution times over the first year of implementation. But it's not all about the software. It's also about working with a vendor who is truly invested in their customers' success, with consultants trained on best practices such as ITIL, who can step back and look at business operations and business improvements for that customer.
Tim Lawes, SymphonyAI Summit: SymphonyAI Summit can increase organizational efficiency by leveraging our AI technology and workflow and service automation capabilities. Our customers can provide a zero-touch service desk which frees up resources, decreases MTTR, and deliver a better service experience to their employees and customers.
Martin Landis, USU: USU runs a customer success team to ensure our customers get the most out of their ITSM investment. It supports ongoing tool adoption and optimization after the initial project to ensure our customers use the licensed software to its full potential. Further, USU offers a wide range of managed services to take over routine tasks so customers can concentrate on their core business.
Michal Hayet, IT Care Center: We help IT professionals improve their business operations and outcomes by providing a structured approach to managing and delivering IT services. Our product includes processes like incident, problem, change, and asset management. These and the automations we offer help ensure that IT services are delivered efficiently and effectively, reducing downtime, improving user satisfaction, and ultimately contributing to the business's overall success. With our product, IT professionals can constantly improve the quality of their services and align them with business needs.
Patrick Bolger, Hornbill: Our customers are not simply purchasing a tool but investing in a relationship. We showcase our top-performing customer's achievements to educate and inspire the entire Hornbill Community, as they all use the same technology. Our customer success team has designed packages that fit different levels of IT maturity. We can help customers increase self-service adoption, get real traction with automation, and assist customers in progressing in their enterprise service management (ESM) journey. The more we give our customers a leg up, the more functionality they use, and the more they appreciate the value we offer.
Evan Carlson, EasyVista: EasyVista focuses on the customer's complete evaluation and post-decision journey, ensuring the original outcomes are realized for immediate wins and long-term success. We excel at advancing any organization's IT maturity with continual progress milestone advancements geared towards providing value to IT and the business. All outcomes are people, process, and technology-centric, emphasizing transformation from a reactive to a predictive mindset for all projects. For example, evolving IT services and support from the typical reactive state leveraging tiered support, traditional IT monitoring, and remote control to predictive AITSM, AIOps, and self-healing technology to help our customers improve cost efficiency and the employee experience. Our expert customer success team guides every step of the customer's journey.
Laurence Scott-Mackay, Alemba: Alemba Service Manager (ASM) can be utilized to manage the entire ITSM lifecycle effectively. It simplifies processes, boosts efficiency, and encourages team collaboration – all of which lead to superior business performance and outcomes. In addition to equipping you with the right ITSM tool, our team also offers expert industry knowledge. We help customers understand ITSM best practices and how they can be adopted to suit the unique needs of their organization.
Roman Jouravlev, PeopleCert: Axelos continually develops ITIL – the most adopted source of best practices for ITSM. The latest ITIL version helps IT professionals focus on business value, think and work holistically, and establish an effective service governance and management system. By adopting ITIL's recommendations and adapting them to the unique circumstances of their organizations, IT professionals ensure the successful development, delivery, support, and improvement of digital products and services.
Sami Kallio, HappySignals: We empower enterprises to change their culture to be more open, outcome-focused, and data-driven. The HappySignals platform enables IT leaders to get a real-time understanding of the experiences they're delivering to end-users. Using HappySignals, our customers can make informed decisions that increase employee happiness and productivity.
Adam White, BeyondTrust: BeyondTrust helps IT professionals improve business operations and outcomes by bringing products to the cybersecurity market that offer increased efficiency, time-saving collaboration capabilities, and an unimpeachable audit trail in addition to fulfilling their cybersecurity function. It's all about creating security products that are as effective and workflow-friendly as possible: BeyondTrust's open APIs allow our products to integrate into incident and change management workflows, making the users' lives easier and the organization more secure.
Bruce Randall, ServiceNow: ServiceNow helps IT leaders grow their businesses without breaking the bank by delivering IT Service Management on a single cloud platform that enables collaboration and smart data-driven decision-making. With this solution, you can unburden your IT staff by over 50% and boost IT productivity with fast AI-powered resolutions. Customers have proven success with the solution to empower the new hybrid workforce and improve employee satisfaction by 95% with always-on IT services and 24×7 self-service on any device.
Jon Stevens-Hall, BMC: By breaking down classical technology and practice barriers, our approach to ServiceOps is underpinned by highly innovative dynamic service modeling technology. This ensures that the organization can understand the often complex underpinnings of their services and products, even as they rapidly evolve across a range of interconnected technologies.
Ben Iceton, Heed: Heed helps IT professionals improve business operations and outcomes delivered through ITSM by streamlining workflows, automating tasks, and improving communication-surrounding processes. This leads to faster issue resolution and improved business performance.
Akshay Anand, Atlassian: Atlassian helps IT professionals improve business operations and outcomes in two ways. Thanks to our heritage in the agile movement, our products and integrations help workflow faster and improve transparency between Development, IT Operations, and User Support teams. This ensures better collaboration when deploying code, making requests to other teams, responding to incidents, streamlining change management, and creating tighter feedback loops with engineering. We also make extending service practices to teams outside IT easy, empowering them to work autonomously to build and deploy their own service experiences for internal and external customers.
Martijn Adams, 4me: 4me stays away from the full toolbox approach where every organization needs to invest heavily in the building but, even more so, maintaining their ITSM system. Instead, we offer an ITSM system that is fully customizable, where it adds value but built on a best practice backbone. A small backbone in the application that was developed based on hundreds of ITSM implementations worldwide (that, in turn, were based on ITIL best practices). This allows organizations to spend all their time continuously improving their service catalog, service delivery, and specific workflows instead of spending it on painful upgrades, code customizations, testing, etc.
Linda van Bemmel, Marval: Marval's MSM aligns ITSM with business needs, uses experience data to identify issues, and offers practical solutions while meeting all compliance and governance requirements for IT support and service delivery.
Liliana Gary, InvGate: At InvGate, we focus on providing flexible solutions that are customizable to the unique needs of each IT professional and organization. One of the ways we do this is by delivering out-of-the-box use case scenarios customizable with a do-it-yourself, no-code implementation process. We truly believe that ideas such as "one size fits all" and "complete IT management suites" are outdated and don't consider each organization's individual needs. Therefore, we opt for this approach, which allows IT professionals to adapt workflows to fit their organization's unique requirements without requiring extensive implementation hours or a dedicated team of consultants.
Miles Salt, HaloITSM: HaloITSM will transform your current way of working with intuitive, up-to-the-minute workflows, empowering your IT teams to deliver rapid and efficient ITIL-aligned services to customers and employees alike. HaloITSM is a single, all-inclusive ITSM solution, and it won't just standardize your processes. HaloITSM also delivers valuable analytics, so you can match your IT delivery to the growing needs of your organisation.
Siddharth Gowdhaman, ManageEngine: ManageEngine through its ITSM platform, ServiceDesk Plus, enables IT professionals to design, deliver, and orchestrate IT and business services, including simple tasks like patching and server maintenance to complex ones, such as running an autonomous "single-touch" onboarding process spanning different teams, from a single console. Being an advanced ITSM platform with a minimal learning curve, fewer implementation overheads, and flexible pricing plans, value-oriented enterprises could rely on ServiceDesk Plus to deliver faster ROI, eliminate tool sprawl, and rationalize technology spending.
Jeremy Harpham, IFS: By optimizing the productivity of all employees with a proven ITSM solution to support IT and non-IT departmental processes with their automation, experiences, and service delivery needs.
Jana Silarova, ALVAO: ALVAO helps IT professionals improve business operations and outcomes through ITSM by offering a solution that naturally integrates with IT asset management (ITAM) and configuration management databases (CMDBs). By integrating these tools, IT teams can gain a holistic view of their IT environment, optimize asset usage, and improve management. Among other benefits is ALVAO's license model, which allows easy scalability to multiple departments. This leads to greater operational efficiency, less complexity, and a more streamlined IT environment. Moreover, ALVAO integrates with Microsoft 365 tools such as Teams, Outlook, and SharePoint to improve IT team collaboration, increase productivity, and enhance outcomes.
Hopefully, these ITSM tool vendor responses were helpful.
Q2. for ITSM tool vendors: What's the most important piece of advice you would give to organizations and people looking to improve their ITSM?
The ITSM tool vendor responses were:
Andy Walsh, Vivantio: Following the previous answer, step back and look at the big picture and ensure that the tool and framework you're using fit your business and you aren't constrained by the software you are using or the relationship with the vendor. Vendors need to enable and empower their customers to maximize the value of the relationship, see the bigger picture, and use approaches like value stream mapping and continual improvement to move forward to that future state of service excellence.
Tim Lawes, SymphonyAI Summit: Leverage AI and service automation. Allowing the technology to do the heavy lifting will reduce human error and increase the overall satisfaction of your customer base.
Martin Landis, USU: Make sure you use a flexible platform tool that can adapt to future requirements that are not known yet. Listen to the vendor's consultants, who have gathered experiences in countless other ITSM projects and are always a good source of advice. They can also serve as moderators in discussions about required features and processes to ensure the specified solution is not overburdened with individual requirements or personal preferences and stay as close as possible to standard best practices.
Michal Hayet, IT Care Center: My advice would be to encourage continual improvement, identifying areas for improvement/automation by measuring and tracking KPIs to assess the effectiveness of your ITSM efforts.
Patrick Bolger, Hornbill: Read and understand the ITIL 4 guiding principles. Pay particular attention to "focus on value" and note the glossary definition, which says value is "the perceived benefits, usefulness, and importance of something." Therefore, value is subjective and appreciated exclusively by the beneficiary of the service. We need to stop guessing and start asking. Taking the employee's perspective and designing journeys is critical. Adoption is the critical success metric because there's no benefit to self-service, automation, or ESM if people don't use it. If you want people to adopt it, don't make it yours; make it theirs.
Evan Carlson, EasyVista: Start simple and focus on quick wins for IT and the business, i.e. a new automated and customer experience-focused HR onboarding process. Take time to build a solid foundation of process and automation goals to leverage all beneficial outcomes in a prioritized approach. Develop a roadmap that shows the business how all departments can benefit from a single solution to deliver IT services and provide exceptional support. Taking progressive steps will allow for better IT maturity to evolve quickly and move any organization from a reactive to a predictive state.
Laurence Scott-Mackay, Alemba: The most important advice we give to customers starting with ASM is to approach the implementation with a strategic and holistic mindset. Start with clearly understanding your current ITSM processes and what you hope to achieve with ASM. Take advantage of ASM's capabilities by fully utilizing the workflow platform and its features to automate and streamline ITSM processes. We also encourage customers to collaborate with other departments and stakeholders to ensure that ASM is integrated into the overall business strategy.
Roman Jouravlev, PeopleCert: You already have some good practices. Start where you are and progress iteratively with feedback. Don't improve ITSM for the sake of ITSM. Focus on value, think and work holistically. Improvement is everyone's job. Collaborate and promote visibility. Improve for experience. Optimize and automate but keep it simple and practical.
Sami Kallio, HappySignals: The critical thing for IT organizations is to continuously understand what are currently the most important areas that need improvement. So rather than being technology or trend-driven, experience management and data should be used to prioritize improvement actions. As a result, IT organizations can improve what matters most.
Adam White, BeyondTrust: Anyone looking to improve their ITSM function should seek solutions that help them provide the most secure access without impeding workflows and productivity. Integrating solutions like BeyondTrust's Remote Support and Privileged Remote Access into their ITSM systems will allow them to immediately boost efficiency, productivity, security, and improve their compliance posture.
Bruce Randall, ServiceNow: Don't look at ITSM in isolation…it's not just a ticketing system anymore. For technology-driven organizations, providing dynamic digital services for hybrid workforces has become mission-critical. Yet they're burdened with legacy tools, talent shortages, and disparate data silos that result in IT that's overwhelmed and struggling to support organization-wide innovation. So for ITSM, look for a solution to unlock development and innovation by automating and optimizing all technology services and operations on a single cloud platform. Forget the multi-product, multi-company "integrations." In synchronizing IT services and operations, teams gain complete visibility to best deliver modern, cost-effective services – across hybrid and multi-cloud environments. Teams can also scale with AI to resolve common employee requests and predict, then remediate issues to keep digital services running 24/7, all resulting in the ability to govern and deliver extraordinary technology experiences with high productivity.
Jon Stevens-Hall, BMC: Understand how technology has evolved in reach and complexity, and how rapidly it continues to evolve. Your users and customers are closer to that technology than ever, and the ITSM methods of the past are no longer adequate. The ITIL 4 guiding principles are an excellent place to learn how to adapt to the new reality.
Ben Iceton, Heed: At Heed, we advise organizations and individuals looking to improve their ITSM operations and outcomes to prioritize communication and collaboration. By breaking down silos and adopting a data-driven approach, IT professionals can improve service delivery and meet business and customer needs.
Akshay Anand, Atlassian: If we had one piece of advice, it would be to embrace and nurture team-centricity. This is the notion that the team knows their work the best and – barring certain high-level policies and constraints – should be free to choose what they're working on and how they're carrying out the work. Team-centricity is relatively new to ITSM, requiring many ITSM professionals to "unlearn" certain ways of working and increase trust in their peers, managers, juniors, and even their customers and suppliers! Trust is helped by visibility, which means they need a product to view all their work and define how to tackle it. Modern ITSM teams need to prioritize activities across many different types of work. The tools and procedures should reflect that.
Martijn Adams, 4me: Instead of sending a request for information (RFI) with many closed questions, you may want to consider sending an RFI where you (also) ask the vendor an open question to explain how they, with all their experience, can help you improve. But even more important: the most important improvements are done in the organization, not the tool. The tool needs to support you by being efficient and removing non-value-added administration tasks as much as possible so you can focus on your organization and your internal and external providers.
Linda van Bemmel, Marval: Determine your business outcomes and any technical/organizational constraints, then establish how the ITSM solution will meet them.
Liliana Gary, InvGate: Take a lean, evolutionary approach. Don't try to do everything from scratch or put yourself in a lock-in situation with any vendor. Embrace continuous improvement and choose a solution you feel comfortable operating on your own. In this sense, it's essential to avoid custom implementations whenever possible and to research what is meaningful to your business beyond just the fancy words. In addition, focus on incremental improvements (avoiding the temptation to solve all your ITSM challenges simultaneously) to build momentum and achieve tangible results. And lastly, choose a solution that's easy to operate and support without constant consulting hours. Doing so can save time and money while concentrating on what matters most: improving your ITSM processes and outcomes.
Miles Salt, HaloITSM: Consider the total cost of ownership, not just the upfront costs of implementing an ITSM solution. Everything from the costs of the IT team responsible for your ITSM, ongoing support costs, and the costs of any potential future upgrades or add-ons must be considered.
Siddharth Gowdhaman, ManageEngine: The paradigm of "doing more with less" matters now more than ever as organizations battle both a critical shortage of IT talent and tightening budgets. My advice to organizations and IT professionals would be to identify disparate systems or silos in their crucial IT service offerings and connect them through automated playbooks that are run from a single platform. This consolidation can help eliminate needless toil while ramping up productivity.
Jeremy Harpham, IFS: Expand ITSM to non-IT functions to deliver increased business and customer value.
Jana Silarova, ALVAO: The most important piece of advice for organizations and people looking to improve their ITSM is to start where they are, talk with key users and stakeholders, and take a step-by-step approach. By starting with an understanding of their current ITSM capabilities and engaging in open communication with all stakeholders, organizations can develop a plan for incremental improvements that align with their business objectives. Utilize channels that are most popular and familiar to users. Be where your users are.
Hopefully, these ITSM tool vendor responses were helpful.
Making good use of this ITSM tool vendor assistance
While each different ITSM tool vendor will have a different ITSM approach, perhaps based on their strengths or selling sweet spots, hopefully there's a lot of shared insight above that will guide your future ITSM thinking and help you appreciate the ITSM tool vendor or vendors that best fit your organization's ambitions. Who knows? It might even encourage a future ITSM event conversation related to something other than an ITSM tool's features and functions.
What do you think of this text-based ITSM tool vendor assistance? Where do you think ITSM tool vendor people's knowledge and experience can help organizations more? Please leave a comment below.
If you liked this crowdsourced ITSM tool vendor article, here are some more crowdsourced ITSM articles (with some ITSM tool vendor contributions):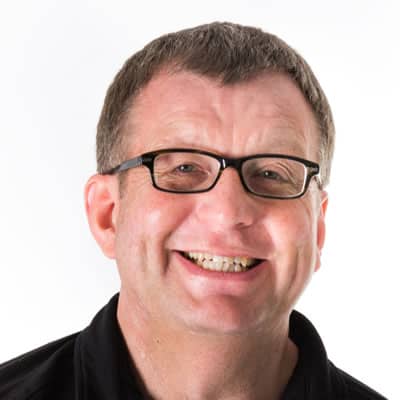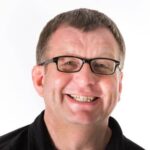 Principal Analyst and Content Director at the ITSM-focused industry analyst firm ITSM.tools. Also an independent IT and IT service management marketing content creator, and a frequent blogger, writer, and presenter on the challenges and opportunities for IT service management professionals.
Previously held positions in IT research and analysis (at IT industry analyst firms Ovum and Forrester and the UK Post Office), IT service management consultancy, enterprise IT service desk and IT service management, IT asset management, innovation and creativity facilitation, project management, finance consultancy, internal audit, and product marketing for a SaaS IT service management technology vendor.