Let's talk about ITSM training. Recently, there was a fascinating news item on Dutch television about school exams, which I felt that I needed to translate into English and add a little IT service management (ITSM) terminology too, in the hope of raising some thoughts and discussion about ITIL training and exams. In terms of the original news item, it's interesting to see the passion and anger about exams when it's related to the education of our children. And it's a pity that we don't see the same passion and anger about changing the way we educate our ITSM practitioners.
See if you can recognize any correlation between the news item and how we educate people in ITSM best practices. Then make your own conclusions about who and what needs to change with ITSM training. And please let me know your thoughts.
The original news item (snippets)
"The existence of exam tricks arouses anger… Tricks and gimmicks to enable students (high school) to get a better score in the final examinations are becoming increasingly common…"

However, it's not unusual, probably even mandatory for ITSM training organizations to devote time to "how to read the questions," "what to look for," and "patterns in question build up." As well as "guaranteed pass rates." But are the same people concerned about their children also concerned about their staff and co-workers?
"MPs (members of parliament) were angry about the 'doorgeslagen toetsgekte' (loosely translated as 'hunt for passing the exam')…"
With ITSM training I call this the "hunt for the certificate." When offered extra time to do practical exercises to learn how to use an ITIL capability, the students' response is often something like "No just give us more example exam questions so we know how to pass the exam." Who, in the ITSM community, should be angry about this?
"But Paul Rosenmöller, chairman of the board of secondary schools, showed some understanding – 'How can you blame the youngsters for using these tips and tricks?'…"
"Rosenmöller went on to add that the real problem lies with the examination body. The government should ensure that exams are composed in such a way that learning tricks and mnemonics makes no sense. 'We have to tackle this at source, and this is that the quality of the examinations should be improved, and that the government must be held accountable…'"
"Karin Straus (MP): 'The people that compile the examinations must do their homework and make sure you can't answer a question with a simple trick. I am also a mother and am especially disappointed in the teachers who participate in this practice. I hope my kids at school just get proper lessons, and not only learn tricks to get satisfactory grades on the exam'…"
From an ITSM training perspective, I guess AXELOS and the exam institutes can answer the bit about examinations, and accredited training organizations (ATOs) the bit about disappointment in teachers. However, this is driven/stimulated by customer organizations (representing "parents" as it were) placing the emphasis on "highest pass rates" as opposed to "a demonstrated ability to use the knowledge." There is no one single entity to blame and this is something we can only solve end-to-end.
Before trainers attack me, this is by no means a statement that ALL trainers do this. There are many passionate trainers who are focused on imparting practical knowledge during ITSM training, but the feedback I get from the hundreds of organizations I work with is that the variation across the board is too wide.
ITSM training: Wouldn't it be nice if…?
…Customer organizations said "I'm more interested in my employees learning to apply their knowledge than them simply passing an exam."
After all, if we look at a definition of knowledge, it may be defined as:
"Expertise and skills acquired through experience or education; the
practical or theoretical understanding of a subject."
When students leave our educational institutions, we want them to become useful members of society, able to apply their knowledge and skills. Which is why higher education focuses a lot more on practical assignments to translate theory into practice.
In ITSM training we focus predominantly on "education" and "theory" and too little on "experience" and "practice." For the technically-minded among you, this is Bloom's taxonomy levels 1 and 2 ("remember" and "understand"), with level 3 "apply."
The ITIL Practitioner Guidance was an innovative, ambitious leap into this direction by AXELOS. However, in my opinion, much of the community responded by saying "We should be able to take the exam and pass the certificate without having to go through the practical exercises in training" and was met with ATOs worried about guaranteeing pass rates. Which sadly diminishes the intention of ITIL Practitioner in my mind.
Back to the school exam news item on Dutch TV…
"There exists," said Van Dijk (MP), "a whole industry built around ensuring students can pass exams. How do you give exams the right form? That's what we should be thinking about. You need to prevent this sort of thing from happening."
Michel Rog (MP) "Teachers need to give lessons, not ensure that with a minimum amount of effort you can pass an exam, this goes against the feeling of honor for the teacher."
"Teachers must give good education," said Joyce Vermue (MP). "I understand that parents and teachers want to prepare the students, but it has gone too far if it is built around tricks to pass an exam"
Recognize anything here that resonates with ITSM training?
ITSM training: What if?…
I would like to see, as an example, the ITIL Expert exam changed to ITIL Expert in Theory, and we only award ITIL Expert in Practice after delegates have submitted the results of a practical application of their knowledge. Preferably showing how it has positively impacted value, outcomes, costs, and risks within their organization.
These practical applications could be in the form of a case study showing the approach taken, what worked well, and what was difficult. These case studies could form the input to a series of new practical guides within the best practice library – owned by AXELOS – and become the additional guidance. At the same time, itSMF and other ITSM events could give out awards, together with AXELOS (like many already do) – such as "Practitioner of the Year" with their cases studies made available to the community, providing they contain some valuable "how tos" for other ITSM practitioners.
However, it would also require a change in the way we recruit people, stopping the insistence, for example, for an ITIL certificate. As three CIOs have recently said to me: "We won't simply accept 'ITIL certified' on a CV, we want a reference site and details of how value, outcomes, costs, and risks were impacted by the application of the theory." I asked them why and they said that even the current ITIL Expert qualification doesn't represent any level of practical expertise and as such they were not seeing the performance gains they had hoped to achieve.
To make these changes requires the whole industry to work together. It's time for us all to start eating our own dog food. No more siloes, with end-to-end service delivery from strategy to design to operations with CSI thrown in. All aimed at delivering value over certificates.
Maybe we need our own ITSM training manifesto, like the Agile Manifesto. Where, while there's value on the items on the right, we value the items on the left more:
Party
Future State
Current State
Individual
· I know what it means to our organization

· I want a certificate that demonstrates the ability to use the new knowledge

· I was told to come…

· I need to pass the certificate

ATO
· Highest number of practitioner cases demonstrating how knowledge was translated into value
· Highest pass rates

· Guaranteed pass rates

Customer
purchasing training
· Reference of ITIL applied

· Return on value delivered

· % of students who gained benefits at work

· ITIL certificate required

· Cheapest offering

· Best pass rate

AXELOS/Exam Institutes
· Certificates of practice
· Certificates in theory
What do you think about ITSM training? Have we gone too far in the pursuit of guaranteed pass rates over real business value? Is it time to change? Who needs to take the initiative? Please comment below…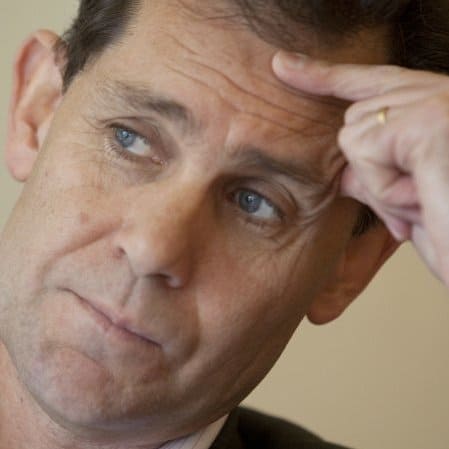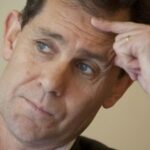 Paul Wilkinson has been involved in the IT industry for more than 25 years and has a broad background in IT operations, IT management, and product innovation and development. He was project team lead in the original BITE (Business & IT Excellence) process modeling of ITIL, an ITIL V2 author, and member of the ITIL V3 advisory group.
He is co-owner of GamingWorks and co-developer of a range of business simulations focusing on IT service management, project management, business process management, business and IT alignment, alliance management and co-author and developer of the ABC of ICT products and publications.