It's easy to think of IT support knowledge – and the practice of knowledge management – as something that helps IT support personnel to do their job; and, in doing so, to also serve both their organization and end users better. But let's not forget two additional use cases for IT service management (ITSM) knowledge and how it can make a big difference to the level of success for both IT self-service and the introduction of AI-enabled IT support capabilities.
1. Knowledge, as part of self-help capabilities, is a vital enabler for IT self-service success
IT self-service continues to be a hot area in ITSM, with the drivers for self-service pretty obvious for many IT service desks:
They are handling higher volumes of tickets – the latest HDI Technology Support Practices and Salary Report sees 61% of support organizations in this position. Plus, it's also worth noting that 14% of support organizations have seen a decrease in tickets, with self-help as the primary cause.
MetricNet's benchmarking research has self-service as by far the cheapest method for handling support tickets – at US$2 per self-help transaction versus US$22 for an IT-service-desk-handled ticket. With this hopefully part of a shift-left strategy.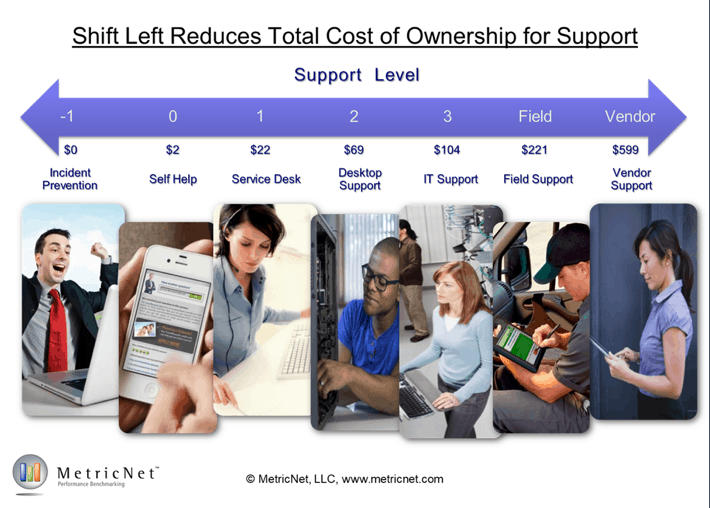 Of course, there are also other benefits (available from self-service), including:
Quicker solution delivery by cutting out telephone queues or email wait times
Improved customer satisfaction (or employee experience) scores
Round-the-clock support for desks that have limited operational hours.
It's no wonder that the Service Desk Institute's (SDI's) latest "A View from the Frontline" report shows that self-service capabilities are now the most common influence on new ITSM tool selection.
So, everything looks great with self-service. But is it really? What about IT support knowledge?
The short answer is "no." While it's now dated, the mid-2017 "Realizing ROI from Self-Service Technologies" research from SDI was – and still is – a great wakeup call on self-service. With it scary that less than 12% of organizations realized the expected benefits and ROI from their self-service investment. It's unsurprising though, because self-service needs a certain level of end-user adoption to actually save IT and the business money – and with minimal adoption, the self-service project or investment might not even break even.
More recent HappySignals "employee experience by channel" data backs this up, that the average IT self-service portal:
Offers the lowest employee happiness score (at +59) across the common access and communication channels
Causes the most employee lost productivity (at 3.75 hours)
Hasn't gained the traction of the traditional phone and email channels.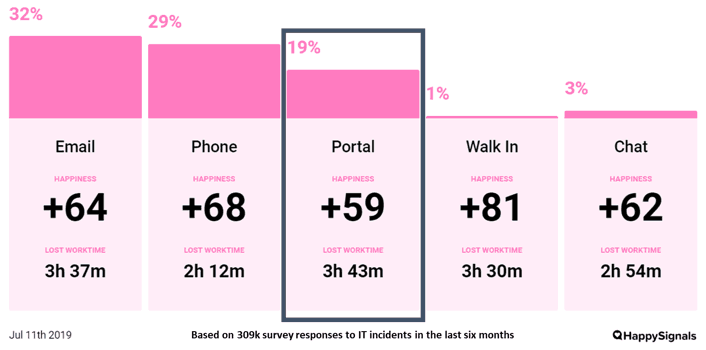 There are many common issues to appreciate with self-service's lack of success. One of which is insufficient IT support knowledge articles for self-help. Plus, that IT support knowledge articles can be hard to find, to understand, and to ultimately use.
The bottom line is that knowledge management insufficiencies are hurting IT self-service initiatives.
2. IT support knowledge is vital fuel for IT support's new AI-enabled capabilities
There's already a lot of interest in AI for IT support – as shown by the recent SDI data below: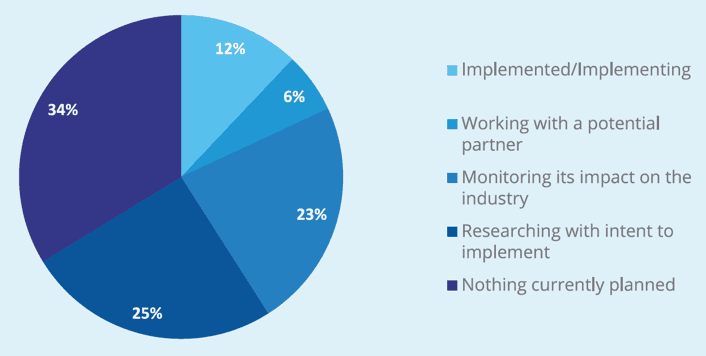 This shows a roughly 20:50:30 split between organizations:
Already doing something (the 20)
Looking at what's happening and what could be done (the 50)
Not moving on AI yet (the 30).
There's also a positive attitude to AI, with less than 10% of ITSM pros seeing AI as a serious job killer.
So again, everything looks great with the opportunities of AI for IT support. However, I have a big concern related to AI adoption.
Consider this: If IT organizations have struggled to get employees to adopt their IT self-service capabilities, how will they fare with other new technology-enabled capabilities designed to:
Deflect issues away from the service desk
Meet employee needs more quickly, with a better experience
Reduce operational costs
Provide greater insight into issues, opportunities, and operational performance?
More specifically, how will they fare with new AI-enabled solutions such as chatbots? Because I'm not yet convinced that organizations won't repeat many of the same mistakes they made with self-service – this time with the new AI-enabled capabilities. From simply implementing the technology because they can, through failing to recognize that the introduction of AI-enabled capabilities is a people-change initiative that alters the traditional way of working (and thus needs organizational change management tools and techniques), to the need for quality IT support knowledge (and data) to fuel machine learning and other AI technologies.
Hopefully, this article has you thinking about your IT support knowledge knowledge management capabilities. It's based on a webinar I co-presented with John Prestridge of EasyVista. Where we both cover so much more on the importance of knowledge management to IT support, along with providing over 20 tips on how to get the best out of all three of self-service, AI for IT support, and knowledge management. If you wish to watch this "3 Disruptive Service Desk Trends in the Digital-First Era" webinar on-demand, it's now available on the BrightTalk platform.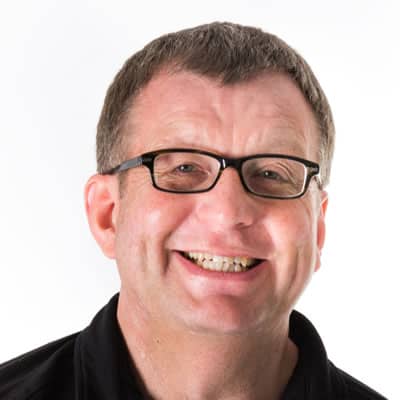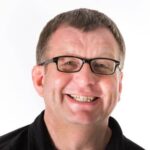 Principal Analyst and Content Director at the ITSM-focused industry analyst firm ITSM.tools. Also an independent IT and IT service management marketing content creator, and a frequent blogger, writer, and presenter on the challenges and opportunities for IT service management professionals.
Previously held positions in IT research and analysis (at IT industry analyst firms Ovum and Forrester and the UK Post Office), IT service management consultancy, enterprise IT service desk and IT service management, IT asset management, innovation and creativity facilitation, project management, finance consultancy, internal audit, and product marketing for a SaaS IT service management technology vendor.