This blog is based on a presentation Narain Muralidharan of FreshService delivered at the recent IT In The Park event in Edinburgh. Where he spoke of how growth hacking should be used to improve corporate IT self-service adoption.
First things first, what's growth hacking and how does it apply to IT?
Growth hacking is a process of rapid experimentation across marketing channels and product development to identify the most effective and efficient ways to grow a business. Growth hackers are usually marketers, engineers, and product managers that specifically focus on building and engaging the user base of a business using the following stages:
Acquisition
Activation
Retention
Referral
Revenue
One of the best examples of growth hacking is DropBox. It grew its customer base, and revenues, by offering customers free storage space by referral. Another good example is Uber, where early adopters got free rides and could offer free rides to their friends. Finally, if you're old school, you may even remember the Hotmail "PS I love you" campaign with a link for others to get the free online mail service. It sounds simple but it boosted Hotmail's uptake by thousands in just a few days, no small feat during the mid-90s.
A simple example of relating growth hacking to your corporate IT self-service offering could look like the following:
Acquisition – is the business aware of the self-service portal?
Activation – has the end user used the portal at least once?
Retention – is the end user going to keep using the portal?
Referral – is the end user recommending the portal to other users?
Revenue – Net Promoter Score (NPS).
In his presentation, Narain offered five top tips for growth hacking your self-service offering:
Think like a marketing professional
Watch your language
Influence user behaviors
Work the numbers
Put the customer at the center of everything.
1. Think like a marketing professional
If you have a marketing department in your organization, use them! Ask for their advice. They may be able to help you with poster campaigns, Internet banners, and promotional material. Never underestimate the importance of a free flash drive or mug when trying to promote a new initiative. Anything that gets the message out has got to be a good thing and if you're talking to your marketing department, you're talking to the experts.
If you don't have a marketing department, look for quick wins. One easy idea is to put up your self-service posters around the water cooler or where people go to grab their coffee. If you position the poster where people gather during breaks, nearly everyone will see it.
2. Watch your self-service language
One of the golden rules of IT service management (ITSM) is to "always make it easy for people to understand you." We work in IT and use the language of techies and engineers. When designing your self-service offerings, instead use business language so end users find your system quick and easy to navigate. No one wants to navigate menu upon menu of technical jargon just to log a simple incident or service request. So make self-service the easiest way for your end-users to interact with your IT department.
Another thing to look out for when looking to improve your self-service offering is ease of access and ease of use. Let's face it, we live in an age of smartphones and gadgets – so make sure it's easy for end users to interact with you whether that's by an app on their phone or by sending a tweet.
3. Influence user behaviors with self-service
Incentivize people to take the self-service route by advertising self-service as a quicker solution. If your customers know that the quickest way to get a response, or resolution, is to use the self-service route then that will influence behavior over time.
End user behaviors are changing, so act now to make sure you drive the most effective ways of working. Make your self-service more actionable by linking knowledge base entries to incidents being logged. Look at gamification to make the process of logging a ticket more fun. Another example could be having a small prize such as an Amazon voucher or a Starbucks card for the top-rated knowledge base article of the month.
4. Work the numbers for self-service
Use measurements and metrics to track your self-service offering. It's tempting to go overboard and measure everything so here are the key things to look at first:
Which pages do your employees visit the most?
What is the most searched keyword in the knowledge base?
What is the most searched for asset in the service request catalog?
What is the user journey like?
How do people access the self-service portal?
% of incidents raised via self-service vs. first line support
% of service requests raised by self-service vs. first line support
Reduction in duplication
Increase in customer satisfaction.
5. Put your customers front and center
The reality is, if end users need the answer to something they'll try to Google or Bing it. Not offering self-service may be seen as being out of touch with the needs of the business so doing nothing really isn't an option. By demonstrating commitment to your self-service offering, you're demonstrating commitment to your customers. By empowering them, speaking their language, and making quality an inherent part of the solution you'll drive both uptake and engagement.
The potential benefits from self-service
The available benefits include:
Cost savings
Improved availability and efficiency
Increased engagement and staff retention
Easing service desk workloads
Better prioritization of issues and requests
That it's easier to find the right information at the right time
Delivering an improved customer experience.
By using the principles of growth hacking, not only can you align your self-service model as close to the business as possible, you'll also drive usage and increase the engagement of everyone involved. Now that's what I call a win.
Are you looking for an article on enterprise service management?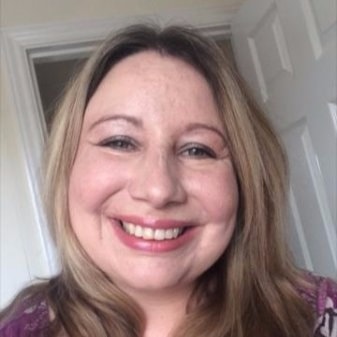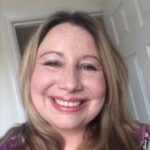 Vawns Murphy holds qualifications in ITIL V2 Manager (red badge) and ITIL V3 Expert (purple badge), and also has an SDI Managers certificate. Plus she holds further qualifications in COBIT, ISO 20000, SAM, PRINCE2, and Microsoft. In addition, she is an author of itSMF UK collateral on Service Transition, Software Asset Management, Problem Management and the "How to do CCRM" book. She was also a reviewer for the Service Transition ITIL 3 2011 publication.
In addition to her day job as a Senior ITSM Consultant at i3Works, she is also an Associate Analyst at ITSM.tools.