Let's talk about selling enterprise service management. Anyone working in an IT service management (ITSM) role can't have failed to hear about enterprise service management – "the use of ITSM principles and capabilities by other business functions/teams to improve their operations, services, experiences, and outcomes" – over the last few years. It has consistently been one of the hottest ITSM trends and its adoption levels have grown significantly, with the global pandemic and the corporate need for digital workflow enablement adding to its cause. But what if your organization has yet to create and execute an enterprise service management strategy? Or has perhaps it started with big intentions but then failed to deliver the promised benefits. If this is the case for your organization, then this article will help – by sharing data and good practices related to what others are doing such that the potential of enterprise service management can be best articulated, and then delivered, to other business functions.
Struggling to get started – or see success – with enterprise service management? This article will help, by sharing data & good practices related to what others are doing such that the potential of ESM can be best articulated, and…
Click To Tweet
First, put enterprise service management into context
The starting point is the name – in that it will mean little to other business functions. While your organization's human resources (HR) function might be looking for help, they're not looking for something called "enterprise service management." Instead, they're likely looking for digital transformation, digital workflow enablement, or something else where technology is employed to improve their operations and outcomes.
The same is true when the benefits are discussed. Other business functions don't want to adopt incident management best practices, say, and the enabling technology. Instead, they want – or need – to improve the status quo across some or all of:
Standardizing internal service and support capabilities, ideally across business functions – with employees no longer needing to engage differently with each service provider
Increasing the efficiency and effectiveness of operations thanks to best practice adoption, digital workflows, and other digital enablement capabilities – reducing operational costs
Delivering better service experiences to employees (and to external customers for customer service/support teams)
Facilitating enhanced productivity for the employees that need assistance – because they're receiving both quicker and better solutions from their internal service providers
Improving control and governance and increasing visibility into service and support operations and performance, and improvement identification.
Every part of the organization is likely looking to be all three of "better, faster, cheaper" – especially on the back of the revised working and adverse financial implications of the global pandemic – and enterprise service management will help.
Second, demonstrate the existing high levels of global adoption
It can be hard to sell new trends within IT let alone across the enterprise. "Social IT" is a great example of something that excited the ITSM community a decade ago that never gained traction (and most people have since forgotten it). But enterprise service management – thanks to significant adoption acceleration in the last two years – is now used within 68% of organizations according to 2021 AXELOS and ITSM.tools survey data.
Enterprise service management – thanks to significant adoption acceleration in the last two years – is now used within 68% of organizations, and your organization should be using it too. #ESM #ITSM #HR
Click To Tweet
This adoption can, as with ITSM and ITIL, be different between organizations – where an organization that has only extended their ITSM capabilities to one business function and an organization that has extended them to many functions can both state that they've executed on an enterprise service management strategy. However, business function adoption levels can be used to better show where enterprise service management is making a difference.
For the organizations that have extended their ITSM capabilities outside of IT, to help other business functions, the most popular use cases are:
Customer service/support – 74%
Business operations – 62%
Human resources and/or learning and development – 43%
Security – 40%
Facilities – 31%
Finance – 31%
If you'd like more data points on the current state of enterprise service management adoption, then please download this 9 Things You Need to Know About Enterprise Service Management eBook.
Third, use industry learnings to best position the impact of enterprise service management
In addition to being careful around the terminology used and how the associated benefits are communicated, other key industry learnings are useful when selling and executing enterprise service management within your organization. These include:
Leading with the benefits, not the shared technology. While the technology plays a significant role in delivering the benefits, it's the new ways of working that create the real business value. It's also important to communicate that enterprise service management is about better business operations and outcomes not the mandating of IT's "ways of working" on everyone.
Articulating the need for organizational change management (OCM). Enterprise service management affects the traditional ways of working and, as such, is a people-related change (and not just a technology-related change). The use of OCM tools and techniques is thus necessary for managing employee expectations, minimizing resistance to change, and engendering buy-in and adoption.
Treating enterprise service management as a business, not a business function, project. This is particularly true when it comes to funding, where enterprise-level commitment to all the chosen enterprise use cases (even if for just a phase one) is needed rather than expecting individual business functions to each source the required funding for their technology, process, and people change.
Leveraging the success stories of other organizations. One of the key drivers of adoption growth has been the reported successes within other organizations. Such success stories, ideally for similar organizations to your own, should be used to help sell enterprise service management within your organization.
Recognizing the business function differences. While terminology and existing working practices might be obvious differences between business functions, other differences aren't so obvious. These need to be born in mind when both selling enterprise service management and executing on it. For example, the capacity for, and capability to, change will likely differ between business functions. This will affect the prioritization of business functions and also the level of support each will need.
When it comes to adopting ESM, you need to make use of organizational change management tools & techniques to manage employee expectations, minimize resistance to change, and engender buy-in & adoption. #ESM #ITSM
Click To Tweet
If you enjoyed this selling enterprise service management article, the following enterprise service management articles might be helpful.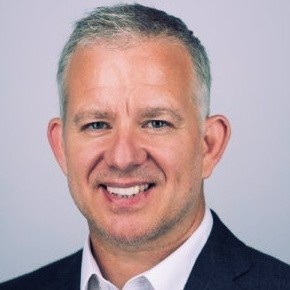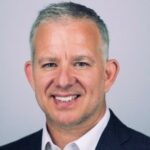 David is an award-winning leader, auditor and consultant with 20 years of BPO and ITO service experience ranging from first line to service management to business strategy. He is committed to creating world-class, customer-centric services through the creation of inspired, diverse and engaged teams.
David has a wealth of outsourcing and managed service experience with demonstrable success across a diverse range of business sectors and customers. As part of the very first team to achieve SDI's 5 star service desk certification, David's mantra of creating excellence at every opportunity is encapsulated in two simple words: inspire and deliver.