Enterprise service management (ESM) means different things to different people, so it's essential to clarify exactly what it means. That enterprise service management applies service management principles and perhaps ITIL to all lines of business, not just IT services. And with the majority of business leaders believing that cross-departmental working at the enterprise level improves employee engagement and experience, successful enterprise service management needs to be about transforming the organization from siloed and sequential activities to an integrated set of services.
ESM needs to be about transforming the organization from siloed and sequential activities to an integrated set of services, says @ITSMNinja #ESM #ITSM
Click To Tweet
The how of successful
To achieve this, trust is needed – between each of the corporate service groups. To earn trust, collaboration and shared goals are required. To build trust (which will take time), transparency, confidence in each other, and credibility with customers are needed.
Successful enterprise service management thus requires a business transformation, changing behaviors, and often requires new organizational structures to achieve these behaviors. New success measurements, reward and recognition programs, and communications are also needed to show people the new normal.
Finally, redefining the services from a customer outcome view vs. individual outputs is needed. For example, having a space to sit (or connect to remotely) requires access rights, equipment/devices, and understanding organizational culture and business models and procedures. A holistic view from the employee perspective, not just each of the shared services, is needed. Understanding the value stream for each service is required to understand how to reorganize and prioritize the opportunities for improvement (as part of a successful enterprise service management initiative).
Getting started with an enterprise service desk
Often the first step of enterprise service management (as we think it's going to be quick and straightforward) is consolidating multiple service desks. So instead of an HR call center, finance help desk, facilitates support center, and IT service desk, we have an enterprise service desk. Whether this is a logical, virtual organization, or physically one organization doesn't matter. What does matter is that there is one set of goals, consistent procedures, service/experience (based on organizational maturity) agreements, and a continual improvement mindset. And who does this new Enterprise Support Center report to? The Chief Information Officer, Chief People Officer, or the Chief Operating Officer responsible for all of these functions?
For an enterprise service desk and successful enterprise service management, the right people (skills and capabilities), appropriate processes, and enabling technology are needed. Essential in all of this is knowledge services that will support people, enable self-service, and underpin artificial intelligence (AI)/machine learning (ML). HR, Finance, Facilities, Travel, and Marketing all require knowledge to provide consistent, up-to-date information to those who need it. And this knowledge needs to be accessible 24×7, from the customer's device and channel of choice, not just a PC or laptop. Augmented reality (AR), virtual reality (VR), and robotics might all need to be part of the solutions offered too.
Does your enterprise service management vision focus on employee experience, increasing employee engagement, and improving your customer experience? It should says @ITSMNinja. Here's why. #ESM #ITSM
Click To Tweet
The benefits of consolidation to successful enterprise service management
Aligning the shared services groups simplifies the way employees request the services needed for them to do their jobs. For example, onboarding and offboarding capabilities have HR, Payroll, Benefits, Facilities, IT, and Security into one comprehensive process that meets customer needs. No longer should new employees wait days or weeks to obtain access to services to learn or do their new roles.
Making it easier for people to get what they need to be successful allows them to be more productive. When it's easier to do your job, people are more engaged, providing better service for their customers. Just look at the airlines; when staff are confident and like their jobs, their customers are more satisfied, have a better experience, and support those brands. How does successful enterprise service management improve your ability to achieve your brand promise?
Returning to the importance of trust to successful enterprise service management
A trustworthy service request catalog is also needed, and it needs to leverage the automation capabilities of your service management toolset. This means that all lines of business have access and understand their responsibilities in delivering these enterprise services – not IT, not HR, not Facilities, but together the leadership of these organizations succeeds or fail together.
Business leaders are typically much more reasonable than we think; however, we often don't have the necessary conversations because what is lacking is trust between the leaders of these business units. There will be many changes needed, and requirements will change rapidly. What is needed is an agile approach, where there is a constant flow of changes/improvements, and resources applied to this initiative are viewed as organizational resources, not IT, not HR, not Finance, etc. Successful execution is needed to build trust.
Successful enterprise service management is about enabling employees to spend more time on their primary roles, which will increase their engagement and improve customer relationships. Does your enterprise service management vision focus on employee experience, increasing employee engagement, and improving your customer experience?
An extract of this IT service management (ITSM) article was used in a related crowdsourced article: How to Achieve Enterprise Service Management Success? Industry Leaders Weigh In
If you liked this Successful Enterprise Service Management article, the following enterprise service management articles might be of interest too.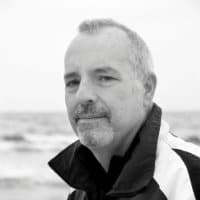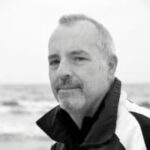 John Custy is the Managing Consultant at JPC Group and has spent his career working in IT and service management organizations; providing a practical, pragmatic approach to service management by understanding it's about the people and outcomes first, then the processes, and finally the technology. He's also a well known educator and speaker on service management having presented at industry conferences worldwide.
In addition to the day job, he is also an Associate Consultant at ITSM.tools.