Are you thinking about adopting ESM in your organization? Enterprise service management (ESM) – the use of IT service management (ITSM) principles, practices, and technology (ITSM tools) by other lines of business such as HR, facilities, and legal. If so, a helpful tip for starting your ESM journey is:
Don't try to help other corporate service providers before helping yourself.
It sounds sensible, as it's somewhat foolish to propagate suboptimal processes and practices throughout your organization. So it's good to ask yourself, "How good are our IT department's ITSM capabilities?" and "Are they good enough to share enterprise-wide through ESM?"
Assessing your company's ITSM capabilities for ESM
There are many maturity models out there, ITSM-related or otherwise, that often build on the work of the CMMI Institute, a subsidiary of ISACA, and its Capability Maturity Model Integration (CMMI) program.
For instance, Axelos – the owners of the ITIL ITSM best practice framework – offers two different CMMI-flavoured ITIL maturity models: a high-level self-assessment service and a full self-assessment service. Both of which utilize process-based scoring using a series of pertinent questions. And Gartner – the global research firm – offers an alternative, process-based view of ITSM.
But whether this is the best measure of your company's ITSM capabilities, and thus readiness for ESM, is debatable. Why? Because it can be a very inwardly looking, process-based view of the world that might easily overlook how both IT and end users feel about the corporate ITSM capability. Think about it – the IT department is probably scoring itself based on what it, or a small group of people, thinks it should be doing instead of what everyone else might actually want and need.
Taking a different, customer-centric, view of your ITSM capabilities
ESM is about providing employees with consistently high-quality services and support, no matter the line of business involved. Thus, if we want to extend IT's approach to providing services and support to other business functions, surely we need to be checking that what the IT department provides is actually meeting customer and end user needs (within sensible operational constraints)?
So while your company's last ITSM maturity assessment will provide interesting insights into different ITSM capabilities, the real assessment of the suitability to other lines of business lies with your company's employees.
Thus there is a need to:
Canvas employees on how well your corporate ITSM activities are doing from the "consumer", rather than provider, perspective – which is so much more than post-incident customer satisfaction questionnaires
Identify a prioritized list of improvement opportunities
Be open with other lines of business as to what currently works well and what is potentially improvable from the employee perspective
Make limited initial changes where practical – as changing too much might unnecessarily delay your ESM activities
Plan for additional changes, which might not need to start within the IT department – as other lines of business using ESM will open up additional opportunities to test different ways of working.
Finally, don't assume that IT has all the answers and all the best processes – other business functions might have processes in place that would benefit IT over existing ITSM best practice. Importantly, the goal of ESM is business improvement, not to impose IT's way on the rest of the organization.
This enterprise service management article was originally written in 2016 and updated in 2023.
If you liked this ESM article, then these other helpful enterprise service management articles might be of interest too: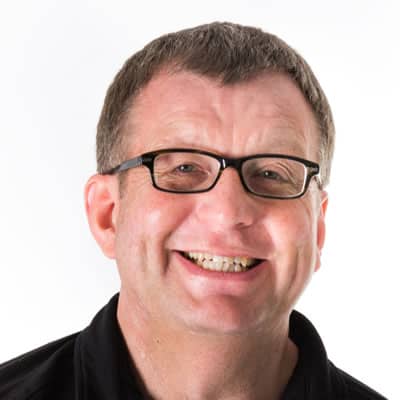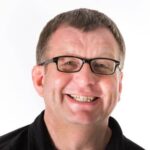 Principal Analyst and Content Director at the ITSM-focused industry analyst firm ITSM.tools. Also an independent IT and IT service management marketing content creator, and a frequent blogger, writer, and presenter on the challenges and opportunities for IT service management professionals.
Previously held positions in IT research and analysis (at IT industry analyst firms Ovum and Forrester and the UK Post Office), IT service management consultancy, enterprise IT service desk and IT service management, IT asset management, innovation and creativity facilitation, project management, finance consultancy, internal audit, and product marketing for a SaaS IT service management technology vendor.