Let's talk about artificial intelligence (AI) and Automation. The COVID-19 pandemic changed business forever. The way we work, function, interact, and live has been affected, but the maximum impact has been on how we interact. The size and scope of the shifts to remote work have left workers burned out. Many have joined the so-called "The Big Quit" (or "Great Resignation"), during which record numbers of employees voluntarily quit their jobs.
According to the United States Bureau of Labor Statistics, nearly 47 million Americans voluntarily quit their jobs in 2021, an unprecedented mass exodus from the labor sparked by COVID-19. Worker shortages are seen everywhere: gas stations, cashiers, and service desk agents have decreased their operating hours due to a lack of new staff to replace those who have resigned. The "Great Resignation" has changed the relationship between workers and the labor market.
Ironically, IT service management (ITSM) and enterprise service management (ESM) tool vendors have developed intelligent solutions that integrate AI into their solutions, as well as new ESM versions. These ITSM tools include AI modules or integrate AI to address a variety of business concerns, including worker shortages, as well as improving the end-user experience. Cloud, data analytics, automation, and machine learning enable this transformation toward ESM and ITSM solutions powered by AI.
ITIL 4 and AI and automation
The latest version of ITIL, ITIL 4, places a high focus on automation and AI. The seventh ITIL guiding principle is "optimize and automate":
"Resources of all types, particularly human resources (HR), should be used to their best effect. Eliminate anything that is truly wasteful and use technology to achieve whatever it is capable of. Human intervention should only happen where it really contributes value."
Source: AXELOS, "ITIL Foundation, ITIL 4 edition" (2019)
The ITIL 4 Foundation book doesn't provide answers on how AI and automation capabilities can be used and how best to adopt them – however, this simply isn't what the ITIL 4 Foundation book is aimed at. Meanwhile, ESM and ITSM solution providers should use their experience and collected data to help customers leverage their AI and automation-powered solutions. Especially in the context of this guiding principle – by using it in multiple ITIL 4 practice capabilities, including Service Desk, Service Request Management, Monitoring and Event management, etc.
The importance of AI-powered ESM and ITSM
IT professionals have been automating their daily tasks for decades. There's even a system engineer who turned his daily tasks into scripts and shared them on GitHub, including texting his wife when he comes home late at night (with a random choice of the reason for his lateness), the scheduled start of the coffee machine for his morning coffee, the emails sent after finalizing a task, and of course a bundle of scripts for his routine system administration tasks.
It's huge what you can do with automation. But when you add the power of data, machine learning, and other AI capabilities, the basic script or RPA (robotic process automation) robot that responds to events can perform differently according to several factors and data analysis. Combining automation and AI technologies will, for example, automate voice recognition and interpretation when a user is calling your service desk, leverage image recognition when searching for text or an error message in the database of screenshots uploaded to the service desk, or analyze the network flow to detect a cyber-attack.
From an ESM and ITSM perspective, combining AI and automation capabilities has great potential. For example, an organization with an ITSM tool that has a database with more than five years of data related to incidents, service requests, events, problems, changes, configuration items, deployments, IT assets, etc., has a gold mine for machine learning. Using this ITSM tool data and data from other systems (such as server and network logs, projects, etc.), organizations can improve their business performance incredibly by improving the Time-To-Market, productivity, service quality, and customer satisfaction.
Creating the platform for AI and automation success
This project could be complicated if the available data is not reliable and well structured. For this reason, organizations that want to employ AI and automation in their ITSM tool (or other systems) should start with a project to design and build their data warehouse. Because without reliable, structured data, they cannot take full advantage of the power of AI and automation.
This approach could start with designing and building a data warehouse for IT and human resources (HR), for example ("start where you are" is a guiding principle of ITIL 4), without including marketing, sales, and specific business data ("keep it simple and practical" is another guiding principle of ITIL 4).
It's a good start for your organization's use of AI and automation in ESM and ITSM because IT data is generally structured and collected automatically. A data pipeline could already exist in the IT department (the data pipeline for Business Intelligence (BI), SIEM for logs data, the ITSM tool for incident, problem, etc., and the HR system for employee data). This data pipeline would significantly reduce the time to deliver a global data warehouse project that contains the entire organization's data.
It could be argued that the benefits of AI and automation powered ESM and ITSM would not be possible without the appropriate competencies and resources (data warehouse, high-performance infrastructure, etc.) to understand the data. But many ESM and ITSM tool providers have placed great importance on the ease of adoption of their platform without the need for knowledge of data and AI. This assumes that these solutions already have a set of predefined machine learning and AI models that will allow the customer a codeless implementation and to benefit from the provider's cloud capabilities and infrastructure (all computing and AI analysis is done in the cloud without any need for on-premises infrastructure).
Choosing the right AI and automation powered ESM and ITSM capabilities
As with any new technology adoption, choosing an AI and automation powered ESM and ITSM solution that fits your organization's needs is not a simple task, and many considerations should be taken into account. Many criteria should be verified before choosing a solution, depending on how the solution needs to create business value. For example, an organization that prioritizes backend ITSM processes over the frontend ITSM processes will hopefully choose a solution that improves availability and service continuity over a solution that improves end-user experience and satisfaction.
No matter the business value perspective, one factor is universally important – the adaptability and ease of setup, and time-to-value. Most organizations are not ready to wait a year or two to benefit from the outcomes of the new solution, so it should be rapidly implemented and integrated with the existing systems. Ideally, the solution should also be codeless or low code, so your IT personnel won't need a long training period to get familiar with the solution and start using it.
Another important factor is to have predefined and tested machine learning and AI models. For example, a solution with a predefined ESM and ITSM Natural Language Processing (NLP) model will offer great value to the organization.
Finally, there's the infrastructure and data privacy. Is your organization cloud-oriented, or does it want to invest in a heavy on-premises infrastructure? This can be a decisive factor because many ESM and ITSM AI-powered providers offer only a SaaS solution.
There are many benefits from an AI and automation powered ESM and ITSM solution. But, as I've outlined above, there's a lot to think about when choosing the right solution. If you have any questions, please post them in the comments section below.
If you liked this AI and Automation Powered ESM article, these other ESM articles might be of interest too.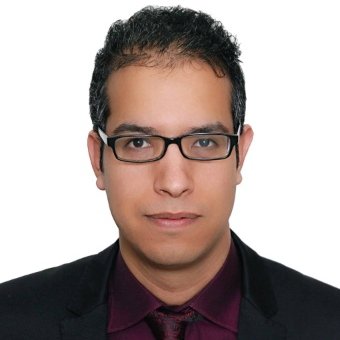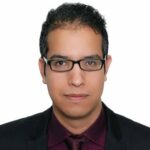 Saad Mousliki is an experienced IT manager with 7+ years of qualified success in IT/IS and ITIL. He is Microsoft certified and has in-depth knowledge of IT service management, web/mobile/cloud apps, and telecom. He's currently working on an ITIL adoption and ISO20000 certification project in a large company, and is also a blogger who frequently shares knowledge related to ITIL, cloud/mobile, and JavaScript.