Let's talk about what's driving ESM. I've a feeling that I say "<<insert trend>> is nothing new" a little too much these days – it must be my age. And, as with the "discovery" of the 10+ year-old BYOD and Shadow IT "trends" a few years back, enterprise service management (ESM) is yet another 10+ year-old "new trend" in the IT service management (ITSM) space.
As with BYOD and Shadow IT, part of the renewed interest driving ESM is the fact that it now has a universally-accepted name, well almost. Some might still call it "outside IT," "beyond ITSM," "(ITSM) beyond IT," or even just "service management." Plus it's worth noting that enterprise service management has yet to earn its own entry in Wikipedia or a universally-accepted definition.
What's driving ESM? So calling it "ESM" has made all the difference?
"Naming" something can make a big difference to the level of interest paid to a new idea or concept, or even old ones, especially if it's a sexy or cool name – just look to BYOD, Shadow IT, and cloud. But the naming of "the use of ITSM outside of the IT organization" is only a small part of the increased interest driving ESM.
But what is it?
In the absence of an agreed definition, ESM can be described as:
"The use of ITSM principles and capabilities in other business areas to improve performance and service."
It makes so much sense given that the IT organization isn't the only corporate service provider delivering services, support, and customer service. In fact, most business functions provide a portfolio of services to other business functions or directly to employees. These include HR, legal, facilities, finance, engineering, security, sales, marketing, and even external support – and each of these business functions needs to ensure that both their services and operations are effectively managed.
When you dig a little deeper, each business function mirrors the corporate IT organization in terms of dealing with "customer":
Requests for help
Requests for information
Requests for services
Requests for changes to existing services
While there are potentially different people, processes, and terminology involved this is very similar to IT service desk operations – in terms of incident management, service request fulfilment, and change management – when boiled down to its essence.
Service management in other business functions
However, while most corporate IT organizations use a fit-for-purpose ITSM solution to undertake and manage these activities, other business functions still often rely on email, post-it notes, spreadsheets and databases, business-function-specific managed data repositories (such as HR systems), and staff's personal organizational skills to ensure that all interactions between the service requester and the service provider are handled efficiently and effectively.
It works, well some of the time, but it might not be as efficient or as cost-effective as it could be – in part due to the absence of the workflow, automation, and alerting that we now take for granted in ITSM solutions. There's also probably no easy way to get insight into individual and team performance relative to: service level achievement, volumes handled, time taken, backlogs, and customer feedback. The staff and management in these other business functions are often "flying blind," with no idea as to whether agreed targets are actually being met, if all requests have been dealt with appropriately, or where improvement opportunities exist.
Plus, of course, these business functions might also have no self-service and knowledge management capabilities to further improve operational efficiency and the customer experience. All of which helps in driving ESM.
So what's driving ESM?
In many ways, consumerization is driving ESM – with the impact of consumer-world experiences on employee expectations not only affecting the corporate IT organization; it's affecting all corporate service providers. Looking beyond the so-called "Consumerization of IT," it was always inevitable that these other corporate service providers – such as HR, facilities, and legal – would be subject to similar consumer-driven, service experience challenges to IT. As they ultimately have the same end users or customers, i.e. employees, as the corporate IT organization.
These astute consumers of business services are now so conditioned in their personal lives to expect convenience, fast service, and the ability to find whatever they need whenever they need it, that they now expect this at work. Whether it be from IT or any other corporate service provider.
Three other drivers in particular are also driving ESM's cause:
Demand for ESM capabilities from other corporate service providers. So this is HR, say, pull rather than IT push. With ESM seen as a way to help increase operational efficiency and to improve service. It's a totally different dynamic to the early ESM adoption scenarios where the corporate IT organization sought other uses for its ITSM tool to garner a better return on its technology investment. And it's important to note that, while the overall operational efficiency improvements are a big driver, it would be wrong to overlook the attractiveness of self-service capabilities to these other business functions.
ITSM solutions are now so much better and more applicable to non-IT use cases. There are additional capabilities such as self-service and service catalogs, internally and externally-facing knowledge bases (with the latter great for employee self-help), chat capabilities, and mobile apps. Plus, the solutions are now far more flexible, i.e. easier to change, and more accommodating of multi-departmental use. The solutions might also factor in consumer-world support and customer service advances, with the aforementioned capabilities delivering a more intuitive and easy experience to both IT users and employees.
Increased ITSM tool vendor marketing of ESM. Vendors have moved from merely reacting to demand to actively promoting, and selling, their ESM capabilities along with those for ITSM. Whereas opportunities previously started with a need for a help desk tool and blossomed into a wider ITSM opportunity, they might now blossom into an ESM opportunity. The vendor move from selling based on features and functions to selling on value also lends itself well to enterprise service management – as the more a company can use an ITSM tool, the more value they can potentially realize.
In many ways, we are in a perfect storm as business function needs, employee expectations, and technology advancements meet to create the opportunity for driving ESM.
Finally, when looking at what's driving ESM, let's not forget the wealth of service management knowledge and experience within the IT organization. Not only is ESM an opportunity for other business functions to benefit from ITSM principles and capabilities, it's an opportunity for IT to further demonstrate its business worth.
Image Credit
If you liked this Perfect Storm Driving ESM article, the following ESM articles might also help.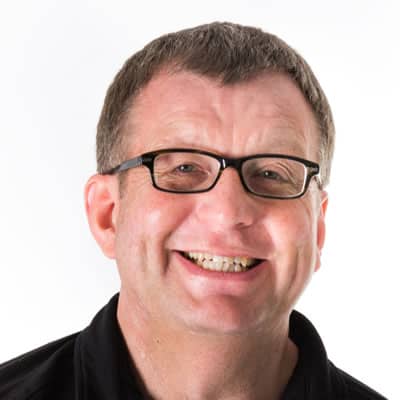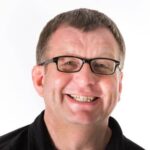 Principal Analyst and Content Director at the ITSM-focused industry analyst firm ITSM.tools. Also an independent IT and IT service management marketing content creator, and a frequent blogger, writer, and presenter on the challenges and opportunities for IT service management professionals.
Previously held positions in IT research and analysis (at IT industry analyst firms Ovum and Forrester and the UK Post Office), IT service management consultancy, enterprise IT service desk and IT service management, IT asset management, innovation and creativity facilitation, project management, finance consultancy, internal audit, and product marketing for a SaaS IT service management technology vendor.