The ITIL Practitioner Guidance is great. If you're familiar with DevOps, then you've probably heard DevOps enthusiasts talking about "The three ways." This refers to three very powerful and practical approaches to managing the work of IT departments, particularly within modern business organizations that use IT to conduct every aspect of their business, and that rely very heavily on their customer-facing IT. If you're familiar with the recently published ITIL Practitioner Guidance, then you will have come across "The nine guiding principles." These are powerful concepts that can help organizations make the improvements they need to create more value for their customers.
The three ways of DevOps
Before getting to the nine guiding principles of the ITIL Practitioner guidance, here are the three ways of DevOps:
"The First Way: Systems Thinking. The emphasis is on the performance of the entire system, as opposed to the performance of a specific or single department or individual. Focus is also on all business value streams that are enabled by IT. This process works in a linear fashion ensuring that defects are never passed along.
The Second Way: Amplify Feedback Loops. The emphasis is on increasing feedback and understanding of all teams involved. The outcomes of this will be increased communication and responding to all customers, internal and external, shortening and amplifying all feedback loops, and embedding knowledge where and to whom it's needed.
The Third Way: Culture of Continual Experimentation and Learning. Two things are equally important: experimentation and practice. Embedding this in the working culture – where learning from taking risks, and repetition and practice are encouraged – is key to mastery. Risk taking and experimentation promote improvement, whilst mastery provides the skills required to revert any mistakes."
Source: Wikipedia
The nine guiding principles of ITIL Practitioner
"Focus on Value. Everything in IT service management (ITSM) should deliver value to the customer and the customer decides what is valuable to them.
Design for Experience. Services (as well as processes) should be designed from the outset to create a satisfying end-to-end experience for the customer or end user.
Start where you are. Don't automatically start from scratch. Always consider first what can be leveraged from what is already available.
Work Holistically. No service or component stands alone. Services are complicated systems that have to be considered, designed, deployed, managed and improved with an awareness of the whole.
Progress Iteratively. Resist the temptation to do everything in one go. Break the work into manageable pieces that each deliver something useful and keep going. A lot of small efforts combine for great change.
Observe Directly. Base your decisions on information that is as true and correct as you know it can be. Whenever possible, go to the source of the activity and observe it directly.
Be Transparent. Be clear and honest about what is happening and why so that rumors will not compete with the truth and people can participate and speak from a position of knowledge.
Collaborate. Work together creatively towards a common goal. Shared effort will create shared commitment and results will benefit from considering different perspectives.
Keep it Simple. Do only what is needed to consistently deliver the desired outcomes. Eliminate that which is wasteful."
Source: AXELOS, ITIL Practitioner Guidance (2016)
Note – these nine ITIL Practitioner guiding principles have since been reimagined and included in ITIL 4.
The commonality of these DevOps and ITIL pillars
In my opinion, the three ways, and the nine principles of ITIL Practitioner, are different ways of looking at the same thing. Both approaches lead to the same way of working, a way of thinking about IT that is based on a genuine commitment to the continual improvement of services that deliver great value to customers.
I'll be presenting a brief overview of DevOps and of ITIL Practitioner at next month's Estonia itSMF conference, before going on to tell some stories about the three ways and the nine guiding principles at work. These are practical examples that will illustrate how various organizations have set about designing and then implementing improvements to the way they work.
I won't be following that up by recommending revolutionary ideas to completely change how you work; this would just result in massive resistance. Instead, I'm planning to show how you can make incremental changes to the way you work which will help you move towards a culture of continual improvement and learning. The ITIL Practitioner session should leave the audience with some useful ideas that they can apply within their own organizations.
If you're lucky enough to be coming to the Estonia itSMF conference on Thursday 8th December then you will get an opportunity to hear my presentation on ITIL Practitioner. If you haven't yet booked your place, there's still time. It's one of the best value conferences in Europe, and I do hope to see you there.
If you can't make it, please follow the Twitter stream #itSMFEst which is an alternative way of getting my, and other presenter's, content.
Image credit: pfly
If you likes this ITIL Practitioner guidance piece, do you want to know about the ITIL 4 Service Desk?
Want more? Here are informative ITIL 4 service value system and ITIL 4 service value chain articles.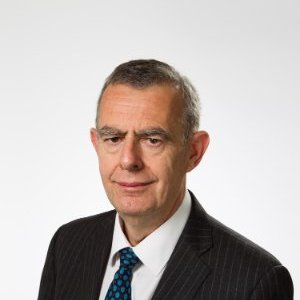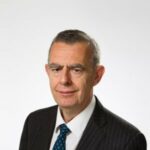 Stuart Rance is a consultant, trainer, and author with an international reputation as an expert in ITSM and information security. He was a lead architect and lead editor for ITIL 4, and the lead author for RESILIA™: Cyber Resilience Best Practice. He writes blogs and white papers for many organizations, including his own website.
Stuart is a lead examiner for ITIL, chief examiner for RESILIA, and an instructor for ITIL, CISSP, and many other topics. He develops and delivers custom training courses, and delivers presentations on many topics, for events such as itSMF conferences and for private organizations.
In addition to his day job, he is also an ITSM.tools Associate Consultant.