Are you looking for a new IT service management (ITSM) tool? If so, do you know what your options are? You could, of course, download a copy of the latest Gartner Magic Quadrant for IT Service Management Platforms from one of the ITSM tool vendors that appear within it (although the Gartner Critical Capabilities report is better suited for ITSM tool consideration). But there are so many other potential ITSM tools to consider, with it highly possible that some of these might be better suited to your organization's needs than those listed in the Gartner Magic Quadrant. There are many ITSM tools available globally. So, if you want to look beyond the above-mentioned Magic Quadrant, here's a quick list of ITSM tools (the vendors and their offerings).
Are you looking for a new #ITSM tool? If so, do you know what your options are? Here @ITSM_tools provides an overview of 42 ITSM tools to suit organizations of all different sizes and ITSM maturity. #ServiceDesk
Click To Tweet
These ITSM tools suit organizations of all different sizes and ITSM maturity, so be warned that the following 42 ITSM tools are currently listed in alphabetical order with no formal method of differentiation mentioned (yet). In each case, the offered description is taken from the ITSM tool vendor website rather than being crafted by ITSM.tools.
List of ITSM tools
4me – "Upgrade Your ITSM. Improve service quality and efficiency with an agile and future-proof IT service management solution that has all the ITSM capabilities you need and is fast to deploy and easy to use." The ITSM tool is called 4me too.
Aisera – "AI Service Desk. Empowering proactive, predictive, and prescriptive auto-resolution of tasks, incidents, and actions."
Alemba (the ITSM tool is Alemba Service Manager) – "Alemba offers an intuitive, ITIL-aligned ITSM solution to help your business streamline its service management processes and enhance service delivery."
Alloy Software – "ITIL-aligned IT Service Management software platform that provides thoughtful answers to your toughest IT challenges."
Atlassian – "Unlock high-velocity teams with Jira Service Management. Empower Dev, IT Ops, and business teams to collaborate at high velocity. Respond to changes and deliver great customer and employee service experiences fast."
BMC – "BMC Helix ITSM. Cloud-native IT service management for productivity and innovation."
Broadcom (CA Service Desk Manager) – "Our IT service desk software provides innovative change management, extensive automation and out-of-the-box best practice content that help enable a proactive approach to IT service management and reduce business costs and risk."
EasyVista (the ITSM tool is EV Service Manager) – "Our Service Manager platform supports even the most complex requirements, while bringing a new level of simplicity, agility, and mobility required to make cloud-based IT Service Management (ITSM) software easy to use and easy to deliver."
Freshworks – Freshservice is "A Unified Service Management Solution. Deliver delight, increase efficiency, and realize greater ROI with Freshservice."
Go To Resolve – "Refreshingly simple, all-in-one IT support, fortified with zero trust security for unparalleled ease and peace of mind."
HaloITSM – "Intuitive ITSM Software, Delivered by Experts. Empower your IT team to deliver rapid, efficient ITIL-aligned service." The ITSM tool is also called HaloITSM.
Hornbill (Hornbill for IT) – "Hornbill for ITSM. Get full visibility and control over IT services and the infrastructure that supports them."
IBM (IBM Control Desk) – "Interconnected processes, automation driven user experiences, see and understand condition of IT assets, respond and resolve quickly through intelligence and data."
iET – "iET Solutions provides the industry's most flexible and comprehensive, out-of-the-box IT Service Management (ITSM) solution. Fully integrated, highly configurable and built to scale, iET ITSM can easily meet any organization's needs."
IFS (formerly the Axios assyst ITSM tool) – "Master complexity over your ITSM. Take the stress out of managing your service portfolio and focus on the work that really matters."
InvGate – "Streamline IT Support. InvGate Service Desk empowers your support team to deliver outstanding service, with an intuitive ticketing solution, workflow automations, and ITIL-ready functionalities."
Invicta – "INVICTADesk is a leading service desk software solution that can be deployed on-premise or in the cloud. INVICTADesk™ supports heterogeneous environments, delivering superior service from a single, console. Its affordability, ease-of-use, quick installation, and tight integration with industry-leading endpoint management, business intelligence, and password management offerings make it the optimal choice for organizations of all sizes.
IT Care Center – "ITSM System That Meets your Goals. Improve IT Productivity and employee experience with an enterprise-grade ITSM solution."
iTop – "Designed by experienced IT service professionals, iTop has been created to manage the complexity of shared infrastructures. iTop gives you the ability to analyze the impact of an incident or a change on the various services and contracts that you have to fulfil."
Ivanti (Ivanti Neurons for ITSM) – "Modern IT Service Management. Modernize service delivery for IT and beyond. Ivanti Neurons for ITSM offers full flexibility to deploy in the cloud, on-premises or a hybrid combination."
ManageEngine (Zoho) – "ServiceDesk Plus is a game changer in turning IT teams from daily fire-fighting to delivering awesome customer service. It provides great visibility and central control in dealing with IT issues to ensure that businesses suffer no downtime. For 10 years and running, it has been delivering smiles to millions of IT folks, end users, and stakeholders alike."
Marval – "Intelligent IT Service Management Software. Available as SaaS or on-premises, Mpower is an out-of-the-box ITSM solution that automatically predicts incidents and rapidly resolves them before they adversely affect the business.
Matrix42 – "Higher service quality at lower costs. Relieve your IT and inspire your employees and customers with excellent services. The key to more efficiency in IT and more satisfied customers is not to work harder. It lies in the cross-departmental automation of service management processes without media and system breaks. You gain complete control over costs, the quality of your services and the increasing number of service providers." The ITSM tool is also called Matrix42.
Micro Focus – "Service Management Automation X (SMAX) is advanced service management made simple and affordable. Based on embedded machine learning and analytics, it delivers a smarter approach to IT Service Management (ITSM), IT Asset Management (ITAM), and Enterprise Service Management (ESM).
Mint Service Desk – "Start enjoying your service desk."
Motadata (ServiceOps) – "Drive IT Through Innovation. An AI-enabled Platform that Empowers IT Organizations to Rapidly Adopt Changes Across People, Processes, and Technology."
Omninet (the ITSM tool is IT Service Management Center) – "The leading software solution for helpdesk and ticketing systems. Pure Workflow. No Limits. The flexible, ITIL®-certified helpdesk software for IT processes—optimize your processes, lower your costs."
OTRS – "The OTRS cloud-based ITSM tool is the solution for improving customer and service-oriented work – individually adapted to your organization. Take IT service management to the next level. An investment in the future of your company in response to the ever-increasing ITSM demands."
Provance – "Modernize IT Services with the most Microsoft-centric ITSM and ITAM solutions on the market. Infused with the same digital DNA as the Microsoft ecosystem you depend on, ServiceTeam ITSM and ServiceTeam ITAM are native to the Microsoft Power Platform and Dynamics 365."
Serviceaide (ChangeGear) – "At Serviceaide, our view of modern service management is one that leverages new technologies such as AI, to help companies automate more processes, incorporate knowledge in best practices, and leverage virtual agents for a better experience. Often it starts with the IT service desk and expands across to other business functions."
ServiceNow (the ITSM tool is IT Service Management) – "Deliver resilient services that increase productivity and create amazing experiences wherever your employees work, with the most innovative ITSM solution."
Serviceware Processes (formerly helpLine) – "Can your ITSM solution satisfy all demands of the digital age? Simple incident and ticket management is by far not enough anymore. Implement a modern solution, to efficiently control your IT service management."
SolarWinds – "ITSM that is easy to use and smart. Seriously. Supporting the business is the goal of every great IT pro. Let us show you how you can do even more with ITSM."
Spiceworks – "THE Cloud Help Desk software for IT. For free."
Sunrise Software – "Sunrise IT Service Management is a comprehensive platform for managing today's process-centric IT organization."
SuperOps.ai (for MSPs) – "Taking the ugly out of service desk. Built for a great technician experience and a greater IT service delivery experience."
Symphony SummitAI – "Symphony SummitAI is an ITIL-compliant service management solution that leverages the latest advances in AI-powered digital agents and service automation. As a true multi-tenant solution, SummitAI is deployable both in the public cloud and on-premise. Our ITSM solution can help you automate repetitive and manual tasks – freeing up your team to focus on high-impact projects."
SysAid (the ITSM tool is SysAid ITSM) – "Give more power and control to mid-size teams and mature IT departments."
TeamDynamix – "Supercharged ITSM. One platform for service and projects together with enterprise integration and automation."
TOPdesk – "Put a smile in your IT support. TOPdesk's ITSM software brings your IT services together in one place, so it's easy to share knowledge, answer questions and solve problems. You'll give agents time to spare, and customers a reason to be happy."
USU – "USU IT Service Management (ITSM) is your comprehensive software solution covering standard ITSM processes plus additional service areas in your company. Use ITSM as your central tool for enterprise service management across your company and to automate processes across departments. Smoothly manage your complex service processes with a scalable solution that grows with your needs."
Vivantio – "The Vivantio Platform allows you to focus on the IT service management tools that make sense for your organization's unique service model: from incident, problem and change requests, to service requests, client knowledge and asset management."
Finally, Oracle and SAP offer ITSM tools (or solutions), but it's hard to find suitable product webpages to access each vendor's ITSM tool overview.
Please remember that these descriptions are taken from the ITSM tool vendor websites and are not ITSM.tools' opinions. If you feel this list of ITSM tools is missing a popular ITSM tool, please add it in the comments section.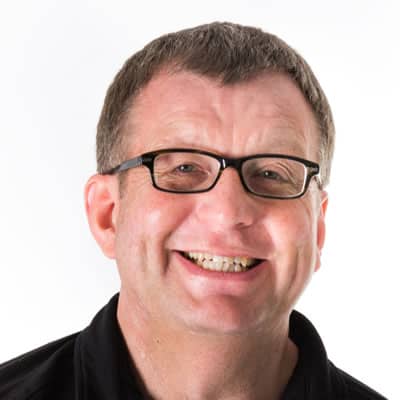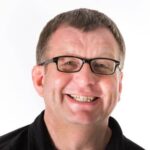 Principal Analyst and Content Director at the ITSM-focused industry analyst firm ITSM.tools. Also an independent IT and IT service management marketing content creator, and a frequent blogger, writer, and presenter on the challenges and opportunities for IT service management professionals.
Previously held positions in IT research and analysis (at IT industry analyst firms Ovum and Forrester and the UK Post Office), IT service management consultancy, enterprise IT service desk and IT service management, IT asset management, innovation and creativity facilitation, project management, finance consultancy, internal audit, and product marketing for a SaaS IT service management technology vendor.