Let's talk about ESM and digital transformation. While the IT service management (ITSM) community has been helping other business functions to benefit from ITSM thinking and capabilities – via enterprise service management – for well over a decade. There have only been a few years of acknowledgement that enterprise service management can fulfil much of what's needed by back-office digital transformation strategies. (I remember that my presentation included this at the itSMF UK Conference in 2016 and I'm unsure if I'd written about it before this.)
It's a message that ITSM pros see more and more of these days in line with the growing adoption of enterprise service management. But have you ever stopped to think about this in reverse? That while the ITSM community might be pushing enterprise service management as a potential solution for an organization's back-office digital transformation needs, is it doing enough to learn from all the media interest and success/failure story sharing that goes along with it?
This article takes the view that, while information of enterprise service management successes and failures can be hard to access, the more readily available digital transformation stories can be conveniently applied to corporate enterprise service management strategies and their execution.
Sources of Enterprise Service Management Good Practice
As already mentioned, unlike with ITSM, there's little freely-available enterprise service management guidance. Instead, there are islands of corporately-held enterprise service management help.
For instance, there's the intellectual property (IP) held within consultancy firms that can be procured via consultancy services. And there's a rich body of knowledge and experience within the ITSM tool vendor community – with tool vendors holding many of the "answers" thanks to their prior enterprise service management customer engagements and successes.
The latter of these offers a great opportunity to get the assistance you need for your enterprise service management initiative. It's also an opportunity to better understand if your current ITSM tool is well suited to, and proven in, enterprise service management scenarios.
But what about all that digital transformation media interest?
ESM and Digital Transformation: Think Digital for More Enterprise Service Management Guidance and Help
So, there's another opportunity to learn thanks to the IT media's ongoing interest in digital transformation – with far more reporting and research on this front than for enterprise service management. This may take the form of things to avoid, practical tips, or authoritative justification for the investment in back-office operations.
There's much to pick from that's freely available on the internet. For example, after a quick Google, an MIT Sloan webinar can be found that talks to five reasons why organizations struggle with digital transformation – with some of their points applicable to enterprise service management when viewed through a back-office digital transformation lens:
Unrealistic expectations of what's involved
Underdeveloped talent
Poor communication
Lack of digital culture.
There's the World Economic Forum's (WEF) 2018 Insight Report called "The Digital Enterprise: Moving from experimentation to transformation" which collates the experiences of senior executives from 40 companies It concluded that, despite the diversity, there are clearly common themes across their organizations.
The report identifies four pillars of successful digital transformation that can again – in part – be leveraged from an enterprise service management, or back-office digital transformation, perspective. In particular, the guidance: "Don't layer a new economic model on top of a legacy business." Which, if nothing else, is a testament to the need for back-office digital transformation to enable the desired, and required, front-office digital transformation in line with my recent enterprise service management 101 webinar's recognition that:
"…better back-office operations are vital in being able to support the new product and customer-engagement enhancements."
In fact, this WEF paper states that:
"Customer engagement is essential, great product and services are mandatory, and an innovative economic model may be table stakes, but without operations, all of that fails. Operations are the critical last mile in translating business strategy into reality. Whether substantially improving existing operations or preparing operationally for a complete redefinition of strategy, getting operations right is critical to achieving measurable business outcomes."
ESM and Digital Transformation: 5 Key Enablers for Digital Transformation
Another WEF paper, "Digital Transformation Initiative: Maximizing the Return on Digital Investments" calls out five key enablers to maximize the return on digital investments and emphasizes that:
"… successful execution of these enablers would require companies to establish clear ownership of the digital transformation, invest in specific use cases (vs. individual technologies) and follow an outcome-based approach that is agile and flexible to allow a failure at minimal costs."
It's again experience-based advice that can be applied to enterprise service management whether viewed as back-office digital transformation or not.
And it's through such sharing of digital-transformation-related insights that organizations, especially those with limited resources for third-party assistance, can become better informed on the success factors for both enterprise service management and digital transformation.
There's a growing body of freely-available digital transformation research and commentary out there (on the Internet) – including from organizations you know and trust. So, why not seek out some extra insight that will help the execution of your enterprise service management strategy?
If you enjoyed this ESM and Digital Transformation article, the following ESM articles might be helpful.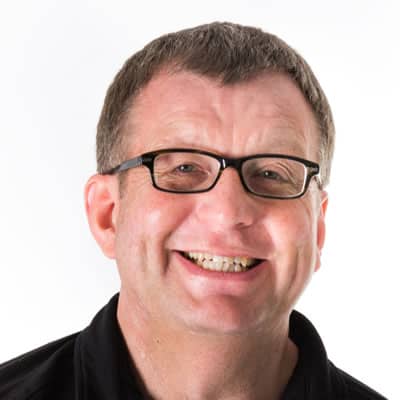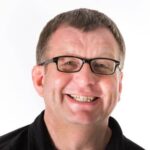 Principal Analyst and Content Director at the ITSM-focused industry analyst firm ITSM.tools. Also an independent IT and IT service management marketing content creator, and a frequent blogger, writer, and presenter on the challenges and opportunities for IT service management professionals.
Previously held positions in IT research and analysis (at IT industry analyst firms Ovum and Forrester and the UK Post Office), IT service management consultancy, enterprise IT service desk and IT service management, IT asset management, innovation and creativity facilitation, project management, finance consultancy, internal audit, and product marketing for a SaaS IT service management technology vendor.