Much has been written in the last twelve months on the need for IT service desk and IT support teams to change their traditional ways of working to better serve the needs of their organization's employees. This started with the need to ensure that home-working employees had both the IT services and support to effectively work from home – recognizing the fact that not only were they now working in an alien environment (even though it was likely their home), with technology a far more significant part of their work practices due to their "remoteness." But also that many of their office-based IT support mechanisms – whether formal or informal – were no longer available. But that was then, and this is now – because, while the global pandemic has continued to adversely impact business operations in many regions, what was initially called "work from home" (WFH) has morphed into "work from anywhere" (WFA) to encompass the move to a hybrid model. Such that IT service desks are now also required to transition from WFH to WFA-based support.
The pandemic created WFH-based needs for IT support. Now this has morphed into "work from anywhere" (WFA), what's the IT service desk impact? #ITSM #WFA
Click To Tweet
The transition from WFH to WFA support
When thinking about how WFA affects your IT service desk, it's important to consider a number of key factors before digging down into the detail of what this means for your support personnel and capabilities.
First, it's not safe to assume that the transition from WFH to WFA support is built on the existence of a solid, formalized, platform for WFH support. If you cast your mind back to the pressures of early 2020, many IT departments (and their service desks) performed miracles in migrating entire offices to home working status. What was created "did the job," but how much of it was optimized? Based on research data, not enough. A third of remote employees waited longer to get IT issues resolved and almost two-thirds felt disrupted by the effort. Now, as your organization moves forward post-pandemic, the transition to WFA-based IT support needs to be done more formally.
Second, it's important not to overlook the fact that many IT support personnel are WFH employees and might have WFA status going forward. On the one hand, it's great because it allows them to better appreciate the situation of the people they're supporting. But on the other, it also means that more service and support activities will be enacted remotely rather than at the deskside (or in an IT service desk walk-up facility).
Both of these factors need to be considered when looking at how best to manage a service desk in a WFA era.
It's not safe to assume that the transition from #WFH to work from anywhere (WFA) support is built on the existence of a solid, formalized, platform for WFH support ~ @stephenmann #ITSM #WFA
Click To Tweet
Considering the impact of WFA on key service desk "components"
While it's not a complete list, the key components of running an IT service desk can be broken down using the traditional ITIL mantra of "people, processes, technology, and partners." For example:
People – from staff skills and attributes, through performance measurement (and the impact on their behavior), to their effective management within a service desk team
Process – "how things get done" in service and support terms, plus this can also be thought of as including performance measurement too
Technology – from the IT service management (ITSM) tool that sits at the heart of IT service desk operations, through technologies that give insight into operational and infrastructure issues and performance, to third-party management and orchestration tools
Partners – whether it's simply the external support from technology providers or the use of third-party service providers that can provide better-value services than corporate self-provision.
This is, of course, a somewhat simplistic view of the IT service desk ecosystem. But hopefully, it's fanned out enough to demonstrate the many service desk components that need to be considered when changing and managing service desks in a WFA era.
When considering the impact of WFA on IT service desks, look at the key #ITsupport "components" across people, process, technology, and partners ~ @stephenmann #ITSM #WFA
Click To Tweet
Looking at the impact "by component" – there's a greater need for change than you think
It's only by considering the various "elements" of your IT service desk that you'll be able to transition it effectively and successfully from where it is now to where it needs to be for WFA employees.
For example, from a people perspective, there's a need to assess the impact of WFA on your IT support personnel. Working on a service desk can be difficult enough when you're all in the same room and able to support each other in terms of specific tasks and motivation. Now that people might be encouraged or even forced to WFA at least part-time, how does this impact them? Is it still the job they signed up for or is it now fundamentally different on a personal level? Then, of course, do they have the right skills? Not only in terms of the technologies they need to remotely assist WFA employees but also for working from anywhere themselves – especially given the number of people who have asked me how I've personally kept motivated working from home for the last 20 years. Plus, how are these IT support personnel managed "from a distance"? Not only in terms of the hard performance metrics but also their motivation and development.
Another area that's worth digging deeper into here is that of technology. Every WFA employee is now more dependent on technology to work and, in particular, to be productive. Whether it be on a personal level or as part of a process or digital workflow. This not only raises the bar in terms of employee expectations of IT support and the immediacy of service and support provision, but it also applies to IT support personnel as they seek to do the best possible job they can. They need to optimize their use of technology too. Whether this is the use of intelligent automation within the corporate ITSM tool – to both augment their capabilities or to "deflect" tickets from the service desk through employee self-help. Currently, self-service channels are severely underused, with only 26% of employees having ever used one.
Or the use of technologies that provide insight into the state of business and employee operations, the health of the infrastructure employed, and the service experience that's delivered. Plus, in conjunction with this, the use of intelligent automation to quickly remedy infrastructure and device-based issues. Ideally, before the business process or affected employees realize that there's an issue.
Of course, all four of the service desk areas are important to IT support success, not just the two outlined above. Plus, there's a need to consider each in both a broader and deeper context than done here to fully understand the impact of WFA on service desk management. Hopefully, though, this article has you thinking about the wide scope of changes required within your IT service desk ecosystem that will enable the effective support of all WFA employees – with the people and technology aspects definitely both playing a key role.
Think hard about the wide scope of changes required within your #ITservicedesk ecosystem to enable the effective support of all #WFA employees – there's more change needed than you'd think ~ @stephenmann #ITSM
Click To Tweet
Transparency statement – this article was sponsored by 1E following a demo of its ITSM Connect solution. Its content is the opinion of the author and has been written from an impartial standpoint.
If you liked this WFA IT service desk article, you might also like these IT service desk articles.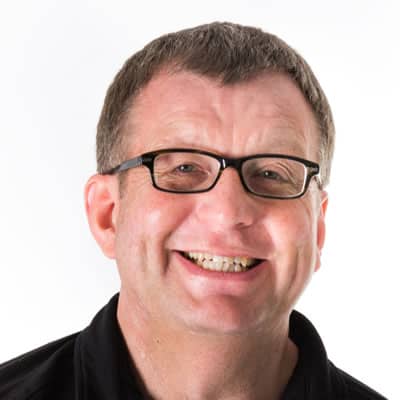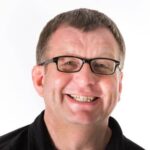 Principal Analyst and Content Director at the ITSM-focused industry analyst firm ITSM.tools. Also an independent IT and IT service management marketing content creator, and a frequent blogger, writer, and presenter on the challenges and opportunities for IT service management professionals.
Previously held positions in IT research and analysis (at IT industry analyst firms Ovum and Forrester and the UK Post Office), IT service management consultancy, enterprise IT service desk and IT service management, IT asset management, innovation and creativity facilitation, project management, finance consultancy, internal audit, and product marketing for a SaaS IT service management technology vendor.