IT service management (ITSM) best practice is a great thing. Whether taken from ITIL – the most commonly adopted ITSM best practice framework – or not, it has helped countless individuals and organizations to improve. Whether it's starting something new more quickly, or improving on the service delivery and support status quo, ITSM best practice can make an ITSM practitioners' lives so much easier AND help to deliver better outcomes.
The annual itSMF Norway conference is a great source of in-person ITSM best practice, offering an English-speaking stream in addition to local-language best practice sessions. This year, however, not only did I take away best practices, I also took away some advice on how to best use the best practices.
1. ITSM Practitioners – Stop Blindly Following ITSM Best Practice
"Don't be prescriptive!" I found this to be a strong message throughout the conference, regardless of the ITSM topic in question. Whether it be service integration and management (SIAM), ITIL, self-service, enterprise service management, strategy building, or anything else; the directive was clear – we shouldn't be prescriptive in how we adopt best practice.
ITSM Practitioners need to remember that one size does not fit all with best practice. We shouldn't blindly follow the books and the blogs we read, or start to do something just because we've heard it mentioned at a conference or because it's an "ITSM industry trend."
https://twitter.com/freshserviceapp/status/839106334842896384
It sounds like common sense, but time and time again it appears to be one of the causes of failure in ITSM or IT-related projects. We've all heard it said… "ITIL doesn't work," and if you rigidly follow the best practice line by line then it probably won't.
There are 355 metrics across 26 processes detailed in #ITIL – there's no need to use all of them ~ @jour_civil #itsmfno17 #itsm

— ITSM.tools (@itsm_tools) March 7, 2017
Andrea Kis made a great point in her SIAM presentation – that we learn at a very early age how certain things do and don't fit. She used my 17-month-old daughter as an example – as she has known for a couple of months now that, in her shape sorter toy, the triangle will never fit into the rectangle-shaped hole. Nor does the square fit into the circle-shaped hole. So why, when it comes to IT and business, do we forget knowledge and logic that's so simple that you can learn it before you're even two years of age?
Self-service is a great example – as far too many IT departments have introduced self-service technology only to see low employee-adoption levels. They're trying to fit a technology-shaped block in to a people-shaped hole. You can't force your organization, your customers, or your end users to work in a certain way "just because." Instead you need to tailor models and practices to suit your organizational needs. You need to adopt and adapt as per ITIL. Plus, you need to remember that sadly silver bullets for ITSM don't exist (something which just about every presenter I saw speak reminded the audience of). And, in the case of self-service, the use of organizational change management techniques is just as important as the technology being introduced.
Some examples from where you can choose, and this is only part of the picture #itsmfno17 @ESCOUTE1 pic.twitter.com/LNmI98Ekeu

— Paula Määttänen (@PMaattanen) March 7, 2017
There's a lot of available best practice for ITSM Practitioners – as per Paula's tweet from Mark Thomas' session. So you don't have to use just a single ITSM best practice framework – you can mix and match. Nor do you have to adopt all of it, which has certainly been the case with ITIL over the decades. And finally, don't prescriptively use what you do adopt, instead tailor it to fit your needs and your organization's ways of working.
2. Stop speaking "technology"
Another noticeable theme throughout the various streams of ITSM content was the usual "it's not IT and the business, IT is the business" mantra and that we need to stop alienating people by talking in technology jargon.
The usual solution quoted for this issue is to "talk in a language the business understands." But not here in Norway – at least not quite. Here the message was not to speak in neither tech nor business language, but to simply speak "human." Building on the previous theme of not being prescriptive, you should adapt and change your language to suit any given situation, and to remember that – most importantly – you're dealing with humans, i.e. real, live people.
When rolling out services to end users don't speak tech. Don't even speak business. Just speak HUMAN – @msnarain #itsmfno17

— Sophie Danby (@SophieDanby) March 8, 2017
"Remove the exhausting acronyms" (said Mark Thomas), "Remember it's about people" (said Kevin Holland), "Amend your terminology as required" (said Stephen Mann), and "Speak the language called human" (said Sathyanarain Muralidharan).
All are great points and, if we stop to think about it, each corporate line of business has it's own version of business language (for instance, listen to a finance lady and then a HR guy, and notice the difference). Yet all employees speak "human."
3. ITSM Practitioners – Stop ignoring your customers
Instead involve your customers. This message is continuously repeated to ITSM Practitioners at events, in articles, during webinars etc., yet it's still a message that seems to be ignored by many. There's still what seems to be a need for many IT teams to "think about and involve your customers." A good example was provided by an audience member who, after being given lots of great suggestions on how to improve self-service and empower users/customers, still wanted to simply force end users to work in the way that IT wanted them to work. They wanted to mandate self-service over other access and communication channels.
Q from audience "why not just FORCE users to use #selfservice by removing all other options"…. *head in hands* #itsmfno17

— Sophie Danby (@SophieDanby) March 8, 2017
IT, and the people that work within it, has to wake up and smell the coffee. Times are changing. You can't ignore what your customers think and feel anymore – well not if you want to succeed at least.
And it's not just related to initiatives like self-service either. Even something as "day-to-day" as incident management is changing, it's no longer just about break-fix – it's about making your end users more effective and ultimately supporting the business (as covered by David Cannon in one of his presentations). And in case you hadn't worked it out yet, the future of IT service delivery and support is going to be a very long and uphill struggle if you don't talk to and involve your customers when trying to help them to be more effective.
The message for ITSM Practitioners on this at itSMF Norway was very clear, even if there appeared to be a handful of people who didn't want to hear it – everything we do in IT should start with the customer. My good friend Joe the IT Guy has been talking about the importance of involving your customers in processes since back in 2014, and at this event those sentiments were echoed throughout nearly all of the sessions I attended.
Service models should start with the customer journey. NOT with questions about applications & servers – @itilso #itsmfno17

— Sophie Danby (@SophieDanby) March 7, 2017
Forrester has been talking about "The Age of the Customer" for what seems like a decade and more recently customer experience (CX). Unfortunately, and fortunately, for corporate IT organizations, consumerization has brought CX into the workplace and all corporate service providers (not just IT) need to get better aligned with employee needs and expectations.
The hot "topics" for ITSM Practitioners in Norway
Beyond the three things we need to stop, it's also worth noting the conference themes. And the beauty of the itSMF Norway conference is that roughly 75% of the content is in Norwegian, which means that for those of us who don't speak it, choices on sessions are more limited than at other similar size events. You might think that less choice is a bad thing, but flip your thinking here. This, in my opinion, is a very good thing because when there's only circa 25% of a program to fill (in English at least) the quality of the sessions and content immediately increases because the demand to speak is far higher than the spaces to fill. It's a great way of "weeding out" mediocre-average sessions, and thus means that I didn't attend a single "bad" presentation in Norway.
What does this have to do with "hot topics" you're wondering? Well, it means the opportunities for repeated and recurring topics decreases. Unless of course there were 10 sessions about flying meerkats that I was blissfully unaware of because, in addition to not being able to speak Norwegian, I can't read it (in the agenda) either.
From what I could see in the agenda, and from what I attended, there were only two clear recurring topics for ITSM Practitioners:
Enterprise service management – "Considering using your ITSM tool beyond IT? Do your homework first" and "Enterprise service management: it's time to share best practice outside of IT."
SIAM – "Smart SIAM – Enabling Digital Transformation" and "Introduction to SIAM." Neither we have content specific to, but you can read plenty more about SIAM here.
There wasn't as much discussion related to topics such as DevOps, customer experience, or consumerization as we might see in the US or UK right now (though there were sessions touching on the first two). Instead the content was more aligned to service desk processes and strategy, which perhaps is an indication of ITSM maturity in Norway. I'm not sure if this is the case in reality – the most I know about Norwegians is that they like a good party (yes, I'm looking at you Sofi Fahlberg.)
Speaking of which…
As always, the entertainment, organization, hospitality, and atmosphere of the itSMF Norway conference was exceptional. It remains (in my opinion) one of the best ITSM conferences for ITSM Practitioners on the annual event agenda, and one that I would recommend to anybody interested in service management.
If you're reading this thinking "But I don't live in Norway"; trust me, the fact you live in a different country is not a reason to rule this event out in future. As already stated, the more limited options of English content helps to increase the quality of the presentations with a good line up of international speakers. Plus, the ticket price, even with the associated flight costs and hotel, still makes it one of the most affordable ITSM events on offer.
And finally,…
Slightly unrelated, but from the itSMF Noway conference, a little something for all my ITSM friends who know Paula Määttänen…
The highlight of #itsmfno17? This @elt5u!!! pic.twitter.com/0VeKi1H732

— Sophie Danby (@SophieDanby) March 7, 2017
You're welcome 🙂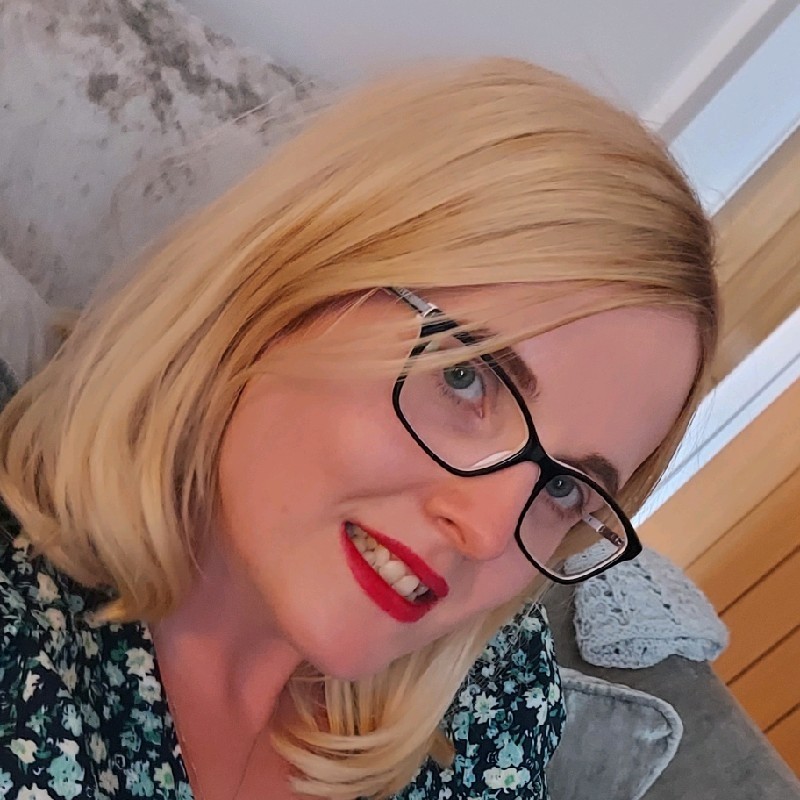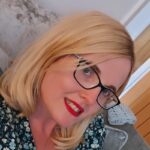 Sophie is a freelance ITSM marketing consultant, helping ITSM solution vendors to develop and implement effective marketing strategies.
She covers both traditional areas of marketing (such as advertising, trade shows, and events) and digital marketing (such as video, social media, and email marketing). She is also a trained editor.