Let's talk about modernizing IT and ITSM tools. Artificial intelligence (AI), machine learning, digital, Agile, cybersecurity, flexible, impact, and all other manner of words, phrases, and acronyms are banded around these days as if everyone is a DevOps expert and that any business can just say a few magic words to jump onto the DevOps bandwagon. "Don't worry, we have an app for that" and "Just stick it in the cloud" also spring to mind.
Heck, I can launch a new customer relationship management (CRM) service from my mobile phone and just claim the costs as expenses. Oh, and who needs training? "My little Johnny is a whiz on computers" (which means he can play Angry Birds on an iPad!).
Does this ring a bell with anyone?
But for all the fancy technology, the new methodology buzzwords, and the army of "digital" specialists, we still have many of the same challenges that we have long faced and will face for the foreseeable future. The ability for people to change is far slower than the time it takes to roll out new firmware or to patch a vulnerability.
So, to this end, I thought I'd share a list of the "modernizing IT" challenges that I've seen – especially from a CIO perspective – in a wide range of businesses, and offer ways in which to combat a few of them.
Common CIO challenges (in modernizing IT)
This is in no way a complete list, but I see a lot of issues related to:
Legacy modernization
Information security/cybersecurity
Attracting and retaining talent
Financial management
Business relationship management (BRM)
The pace of change and release
Motivating staff
Being able to run while enabling new features
Challenging the status quo.
I could go on (and on) about modernizing IT, the subject of how businesses are best enabled by technology and its management is broad and deep. Millions of microtransactions occur across a range of loosely-connected systems, and that's just "at rest" before we have human interactions. So it's important to recognize and appreciate that "computers are complex" and "humans are complex" and therefore managing them isn't exactly a cake walk.
Please read on for five approaches to modernizing IT that will help to combat these issues…
1. Leverage workshops
OK I can't avoid the technology stereotype, I love pizza and its great fun to get in a room and throw down some technical wizardry, knowledge sharing, and innovation while grabbing a slice. You can of course substitute pizza for whatever suits the occasion and team.
The key thing here is that you can leverage an array of sources to run, manage, and deliver knowledge sharing and training related to modernizing IT.
2. Use improvement "blitzes" when modernizing IT
We're often too busy dealing with today to help ourselves tomorrow. We need to set aside time and resource to both understand what can be improved and to deliver any agreed improvements.
So, allow for "focus time" to deal with known issues (for instance, to paydown technical debt). This provides a break from the normal flow of work and starts to get rid of the issues that are, at best, slowing you down in modernizing IT.
3. Introduce some fun
I once worked with a CTO with whom I had similar views. In most of our conversations at the detail-level we would debate, but at the high-level we would almost always agree. One area we did disagree on, however, was the element of fun.
His view: "People are here to work, it can be enjoyable but shouldn't be fun."
My view: "People spend a huge amount of time at work, our job as IT leaders it to get the best out of them. If we want people to provide good output, we need to make sure they have a passion to deliver quality. If they're having fun while working hard, then surely that's a win-win for the business!"
I've not performed a wealth of scientific analysis but, from asking the people I work with and from feedback forms (OK, so some science), the resounding theme is the following:
Engagement in a fun manner keeps people motivated when modernizing IT
By introducing concepts in a friendly environment, it not only shares expert knowledge, it also lets the team explore ideas
People seem to learn more when using practical techniques
By working in small groups, you can ensure people are bought into the concepts.
4. Marketing is a MUST when modernizing IT
"We are in an IT department NOT a marketing department" is the common message I hear from IT teams. Which then leads me back to the "But you just said one challenge you had was demonstrating business value."
Think about new channels to get your vision and delivery of service to your business and customers. Use "drop-in days," leverage social media, and/or produce a magazine/newsletter. Whatever you do, ensure that you're feeding the business with information about the work the team are doing in consumable formats (and without the technobabble!). It's also important to remember that we need to shout successes as well as acknowledging areas of weakness (alongside the plan to strengthen these areas).
I also think it's important to pick your battles and start with small incremental wins. Pick a line of business or department where IT can add even more value, and get them to help augment your marketing capability. A customer singing your department's praises will sound far better than the department praising itself about modernizing IT.
5. Know your numbers!
It's important to realize that when you're leading a team, you need to have your finger on the pulse. You need to know what the operational landscape looks like and what the financials look like. I'm not saying that you need to know the cost/value of every nut and bolt, but you should have a broad-brush view on the breadth and depth of technology services the department provide and also how these equates to costs and the revenue potential.
6. Recognize that saying "no" doesn't mean that you must say "yes"
I often see situations where IT departments are "avoided" or are ineffective at being good technology-adoption stewards. A common trait is a default "no" position (and don't start me on the default security "no" position – that's for another day) or a reluctance to act.
Both of these seem to be followed by the same outcome: The business will often go ahead, invest in a technology, and then IT will have to reverse engineer a support mechanism anyway. So rather than saying no or taking a back seat, go on the offensive. Help the business by leading from the front in modernizing IT.
Ultimately, IT leadership and management is complex, and the IT service delivery landscape is changing at a phenomenal pace, and to succeed IT departments need to break free of the traditional silos and old school mentalities. Fundamentally this means that IT leaders and their teams need to adapt and improvise if they're going to be able to modernize IT to continue to play a leading role in the modern technology world.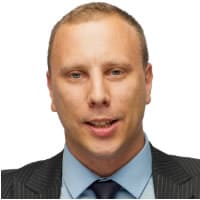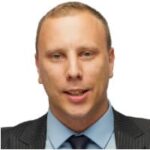 Daniel Card began his career within the IT support arena over 17 years ago, and he rapidly worked his way up from frontline services to technical and solution architecture within the first few years of his career, working with a broad range of global companies. This helped him to develop skills in a wide range of both business and technology domains, spanning technical operations, service management, and solution architecture.
Daniel has spent the last 11 years consulting, with a focus on IT strategy, IT business management, enterprise architecture, service management, and cybersecurity.
As the Owner and Principal Consultant at Xservus Advisory Services, Daniel's mission is to empower businesses to leverage people, process, and technology to reach their ultimate business objectives.