Let's talk about the order in which ITIL processes are adopted (or practice adoption in ITIL 4 terms). Last year we ran an IT service management (ITSM) poll that didn't get the traction we would have liked – it received 64 responses rather than the 150+ (ideally 300+) we usually get. We didn't publish the findings due to the small sample size but, with hindsight, the insight that the limited number of responses provided is still beneficial to organizations looking to start with or extend an existing ITIL adoption.
If you're wondering which of the ITIL processes/practices to adopt next, this article looks at what other organizations have done. We think the results are quite interesting. #ITSM #ServiceDesk #ITIL #ITIL4
Click To Tweet
So, rather than not publishing the ITIL processes adoption data, here's a quick article that finally shares it along with a few observations.
How ITIL processes are adopted
The following charts show which ITIL processes are adopted in the first phase, second phase, etc. of an ITIL introduction initiative. Plus, the ITIL processes that will be adopted at some point in the future, or not at all.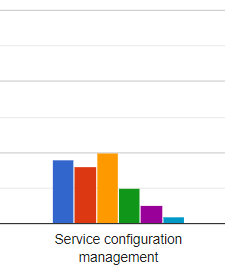 What this ITIL processes data shows
What jumps out is that the traditionally adopted ITIL processes – incident management, service request management, change management/enablement, and problem management are most commonly adopted in the first phase of ITIL introduction. It's unsurprising given both the traditional advisory focus on these ITIL "cornerstones" plus the first three, especially, align with critical business needs of IT management.
At the other end of the spectrum, financial management appears to be the least loved of the ITIL processes/practices in the poll. Unlike IT asset management (ITAM) – its adoption profile reflects the growing level of corporate interest in and need for ITAM.
The relative first-phase ITIL processes adoption levels are:
| ITIL Processes/Practices | Percentage |
| --- | --- |
| Incident management | 84% |
| Service request management | 77% |
| Change enablement | 50% |
| Problem management | 38% |
| Service catalogue/self-service | 38% |
| Knowledge management | 33% |
| Asset management | 31% |
| Service configuration management | 28% |
| Continual improvement | 22% |
| Service design | 19% |
| Relationship management | 16% |
| Supplier management | 16% |
| Financial management | 9% |
Sadly, the level of continual improvement in first-phase ITIL processes adoption is lower than I would have liked, especially given that it's now often quoted as an early area for focus with ITIL adoption. But we need to remember that this data is anonymous, and we have no insight into whether individual responses relate to ITIL adoption last year, ten years ago, or even thirty years ago.
Incident management, service request management, and change enablement top the poll of the most commonly adopted ITIL 4 processes/practices (in the first phase). #ServiceDesk #ITSM
Click To Tweet
What this means for your organization
On the one hand, your organization should "adopt and adapt" the ITIL processes/practices it needs. And, where there are limitations on what can and can't be adopted, business-based prioritization should prevail. On the other (hand), this approach assumes that your IT organization can easily understand what's needed. However, it might not be the case, and externally provided insight into what other organizations are doing might be helpful, if only to validate your "next-steps" thinking (but please remember the small sample size here).
Hopefully we can run this poll again and get a larger response level such that we can look into the correlations between different processes. For example, that the organizations that adopted incident and change first are then likely to move onto X or Y.
Further Reading
If you enjoyed this ITIL processes adoption article, then here are some more that go beyond ITIL processes: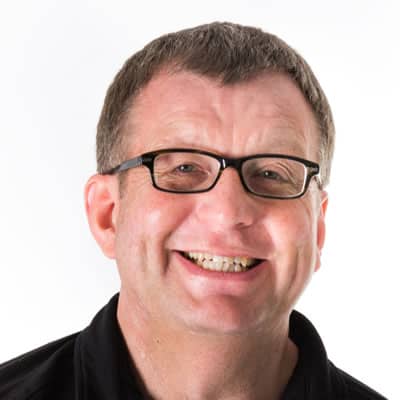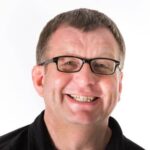 Principal Analyst and Content Director at the ITSM-focused industry analyst firm ITSM.tools. Also an independent IT and IT service management marketing content creator, and a frequent blogger, writer, and presenter on the challenges and opportunities for IT service management professionals.
Previously held positions in IT research and analysis (at IT industry analyst firms Ovum and Forrester and the UK Post Office), IT service management consultancy, enterprise IT service desk and IT service management, IT asset management, innovation and creativity facilitation, project management, finance consultancy, internal audit, and product marketing for a SaaS IT service management technology vendor.