Have you considered using PRINCE2 to help with ITIL 4 adoption? With the advent of ITIL 4, more and more organizations around the world are beginning to realize that IT must bring value. It's a key reason why many companies want to incorporate ITIL 4 into their organization. For example, are any of the following expressions familiar?
"We want to elevate IT to a strategic position in the business, and ensure that it contributes to our vision and objectives."
"We need to find savings in IT. We need to be operating as efficiently as possible."
"Our customers are not happy with the products and services we're providing. How can we get better?"
In my opinion, we can all be better if we adopt ITIL 4 practices into our organizations. And this article looks at how the use of PRINCE2 will help.
We can all be better if we adopt ITIL 4 practices into our organizations, says @foxitsoftware. And this article looks at how the use of PRINCE2 will help. #ITIL4 #Prince2
Click To Tweet
The applicability of PRINCE2 to ITIL adoption
In my experience, many companies are reporting that: "Deadlines are delayed, costs are rising, and the motivation of specialists is decreasing. Quality suffers as a result." To avoid these issues and to bring your organization up to a new level of IT service delivery and support, I suggest adopting ITIL 4 using the PRINCE2 framework. This was developed under the auspices of the UK government to manage IT projects but has since undergone significant changes to adapt it for other industries.
Why do I think of ITIL 4 adoption as a PRINCE2 project? Project management is the management of the change process required to achieve an end target, within certain time and cost parameters. ITIL 4 has no end target. However, we do have end targets when implementing certain ITIL 4 practices and adding value to our services. And this is a project.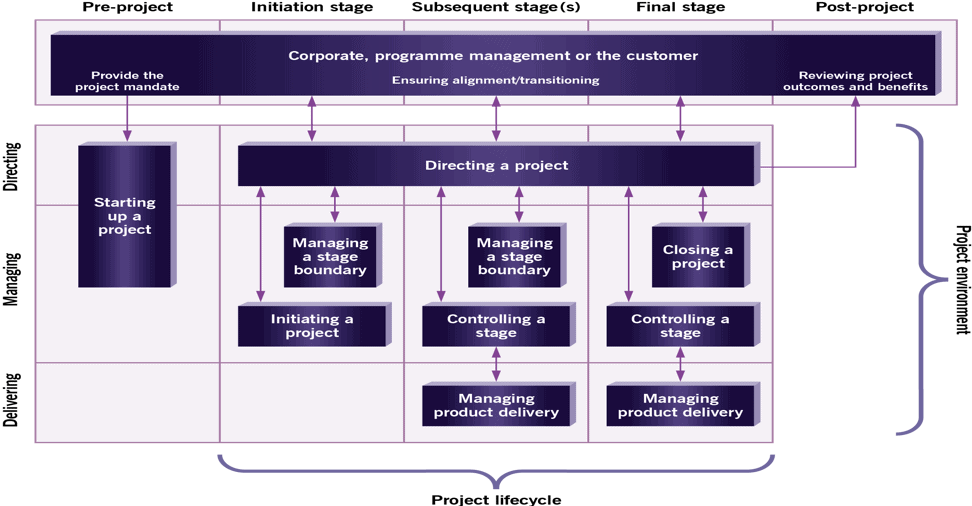 This is a classic PRINCE2 process map but, if you've undergone any related training, you'll remember that we tailor the PRINCE2 methodology to our project environment.
Consultants often say we shouldn't treat adopting ITIL as a project, but this article by @foxitsoftware explains exactly why you SHOULD. #ITIL4 #ITSM
Click To Tweet
An example of using PRINCE2 for ITIL 4 adoption
ITIL 4 adoption can be done either by an internal team or by using external consultancy services. I'll reflect on how to use PRINCE2 in both scenarios.
Starting up an ITIL 4 adoption project using PRINCE2
A project mandate is the trigger for the PRINCE2-managed project. Do we have clear reasons for adopting ITIL 4? What do we want to achieve? Which practices and elements from ITIL 4 do we want to include in this project?
Adopt ITIL, if there is a business justification for it, and only in this case.
Once all the necessary authorities exist for initiating the PRINCE2 project, sufficient information is available to define it, and the scope of the project is confirmed, appoint individuals to undertake the work required for project initiation.
The PRINCE2 project brief should be developed using the ITIL 4 guiding principles such that time is not wasted initiating a project based on unsound assumptions (scope, timescales, acceptance criteria, and constraints).
Directing an ITIL 4 adoption project with PRINCE2
Management direction and control are provided throughout the PRINCE2 project's life, including to help ensure that the project remains viable. I'd highly recommend including all C-level personnel on the project board. If you're doing the PRINCE2 project with an external consultancy company, a senior manager from the consultancy company should be included as well.
The project manager and the project team are assigned. If it's your internal PRINCE2 project, then the project manager should be an individual from your organization. If you're using an external consultancy company, then the project manager and team roles should be taken by a principal consultant and consultants from the external company.
The project board should be involved in all PRINCE2 project stages.
Initiating an ITIL 4 adoption project with PRINCE2
Consider ITIL 4 a product. Start with an assessment and gap analysis. At this point, the ITIL 4 guiding principles start to apply. This will show "Where are we now?"
Consider ITIL 4 a product. Start with an assessment and gap analysis. At this point, the ITIL 4 guiding principles start to apply, says @foxitsoftware. #ITIL4 #ITSM
Click To Tweet
Use value stream mapping to identify pain points and improvement opportunities, such as eliminating waste and blockers, start collaborating, etc.
Prepare a continual improvement register (CIR) based on the assessment, gap analysis, and value stream mapping. Control and monitor risks at all stages.
Define the PRINCE2 project plan based on the CIR by stages. Adopt ITIL gradually. Ensure that each stage is measurable. Start where it's most necessary or advantageous.
Controlling a stage
The project manager using PRINCE2 needs to focus on the delivery of the stage's products. Risks and issues, and business case are kept under control and review. The agreed-upon products for the stage are delivered to the stated quality standards, within cost, agreed-upon effort and time, and ultimately in support of the achievement of the defined value.
Work packages are used to define and control the work to be done and to set tolerances for the PRINCE2 project team. Work packages should be small pieces of improvement that are iterative and are going to add more value to day-to-day work.
Managing product delivery
The ITIL 4 guiding principle "progress iteratively with feedback" applies here. Once small pieces of work are implemented, provide a workshop. I'd highly discourage writing a stack of policies or processes first. Act iteratively, and don't try to "eat the whole elephant."
Don't adopt ITIL 4 practices just for the sake of a "tick." Start with small pieces. Set yourself achievable goals for a limited period. Then, ask yourself the question: "Did we get what we expected?" Analyze the challenges and bottlenecks, and gather feedback from IT staff and end users. Plan for further iterative practice development.
Don't adopt ITIL 4 practices just for the sake of a tick. Start with small pieces. Set yourself achievable goals for a limited period – @foxitsoftware #ITIL4 #ITSM
Click To Tweet
Managing a stage boundary
Assure the PRINCE2 project board that all products in the stage plan for the current stage have been completed and approved. Review and, if necessary, update the project initiation document (PID) using PRINCE2 practices.
Provide the information needed for the project board to assess the continuing viability of the PRINCE2 project – including the aggregated risk exposure and a record of any information or lessons that may help later stages of the project and/or other projects.
Continual improvement with PRINCE2
You might have expected to see a "closing the PRINCE2 project" process here. However, with an ITIL 4 project, it'll never come to the end. Always improve. Review the performance of the project against its baselines in the CIR. Assess any value that has already been realized, update the forecast of the remaining value, and plan for a review of the unrealized value. Also, ensure that provision has been made to address all open issues and risks with follow-up action recommendations.
Visualizing project element relationships
While the above will read in a very linear way, the reality of your ITIL 4 adoption project will be more like the image shown below.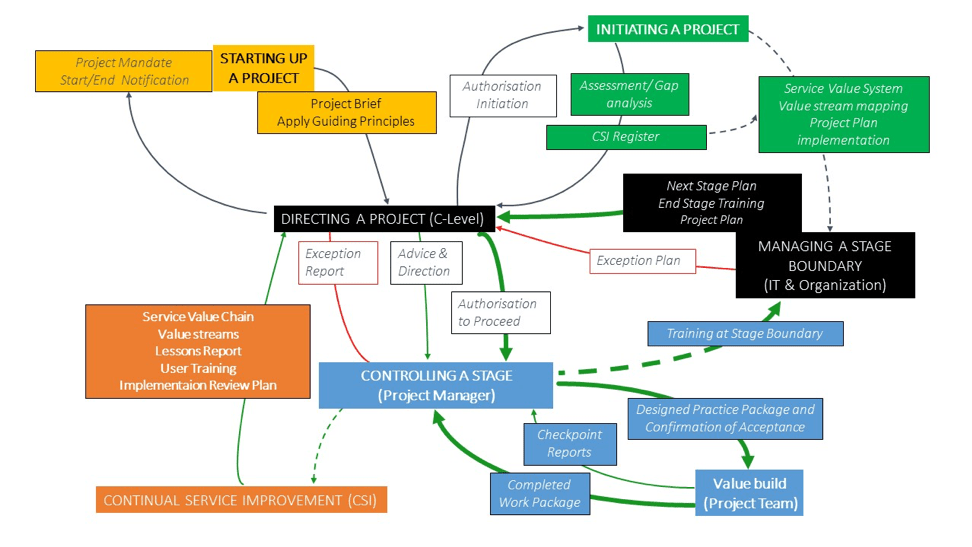 Also, no matter which ITIL 4 practices you decide to adopt first, in my experience the service catalog should be one of the first project deliverables. This'll lay the foundation for the development of a service-oriented culture in the organization.
As you can see, PRINCE2 can be adapted and adopted for ITIL 4. I've shown one way of doing it and there are, of course, other ways too. For me, key things to remember are not to rush and don't make change for change's sake. Identify current issues and what you want to improve in particular, constantly focusing on the company's values and strategic goals. And iteratively transform in stages.
If you've any ITIL 4 and PRINCE2 questions or thoughts, please add them in the comments section below.
If you enjoyed this PRINCE2 and ITIL article, the following ITIL articles might be helpful too.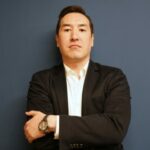 Serik has been involved in ITSM industry for more than 10 years. He has a broad background in Project and Service Management in different industries such oil&gas and public sector. Serik helps customers gain business value from Digital Transformation programmes based on ITSM approach. He is also approved PRINCE2 trainer, PRINCE2 Practitioner and ITIL certified. Now he works as Regional Executive Director at Fox IT Kazakhstan.