Note: There is an updated version of this post for 2023. You can read it here. My "The 5 Hottest IT Service Management (ITSM) Trends and Topics for 2018" article was very popular last year, so here's another poll-results-related article that looks at what will be hot – in terms of reader interest – in 2019. If nothing else, you might be surprised where different topic areas place in the table below and which are the hottest ITSM Trends for 2019.
In my experience, the people who work in ITSM and IT-support roles often find industry statistics to be helpful, reassuring, inspirational, or maybe even unbelievable (which can be both a good and bad thing depending on their credibility). And there's usually significant interest in what their ITSM or IT support peers are doing, or are planning to do.
It's one of the two reasons why we ran our second ITSM.tools desired-content poll. Firstly, it's great to get a steer on which ITSM topic areas our readers want more information and help on. And secondly, the results (of the poll) paint a picture of where the ITSM industry is looking, and potentially heading, in the year ahead – in this case during 2019, and likely beyond.
Please read on to find out what ITSM pros would like information on (our ITSM Trends for 2019), and help with, as we journey through the year – I consider these the ITSM trends and hot topics for 2019.
And The ITSM Trends for 2019 Survey Said…
We asked the voting ITSM pros to select up to five of the following 30 topics – this is an alphabetical topic list, please drop down for the results – that they feel would be the most important ITSM topic areas for us to cover in 2019:
Agile
Artificial intelligence (AI)
Automation
Business relationship management (BRM)
Chatbots
Cloud
COBIT
Customer experience (CX)
DevOps
Digital transformation
Employee experience
ISO/IEC 20000 – 2018 revision
IT asset management (ITAM) and software asset management (SAM)
IT4IT
ITSM "advanced"
ITSM "basics"
Knowledge management
Metrics
People (including attitude, behavior, and culture (ABC))
Security
Self-service
Service integration and management (SIAM)
Value demonstration
VerSM
Wellbeing
Other (please specify)
In terms of what was selected, there was a clear winner in the ITSM Trends for 2019 – ITIL 4. And it beat off competition from 2018's poll winner – automation – and two of the hottest "IT media" topics in 2018 – AI and digital transformation. Automation and the rest of the top 5 are covered in detail below, but it's first worth a quick look at the tail end of the table (hover over the table for specific voting percentages) – at those topics that drew little interest from the poll-takers.
Note: There is an updated version of this post for 2023. You can read it here.
Looking at the bottom five topic areas in the ITSM Trends for 2019:
The obvious stand-out for me is that three of the bottom four places are occupied by three IT management/ITSM approaches – IT4IT, COBIT, and ISO/IEC 20000 – which is even more interesting when ITIL 4 is top (and the relatively-new VeriSM is mid-table). As with last year's results, it's a mystery as to why COBIT (now updated to COBIT 2019) in particular continues to be such a poor relation to ITIL. If you've never considered its merits, this 2012 IT Skeptic blog is a good advert for COBIT adoption.
The fact that security is in the bottom five of the topic-area table (again) is still probably symptomatic of the ongoing "silofication" of wider IT operations and the disconnect between ITSM strategies/activities and business wants/needs. In 2019, IT security just has to be a top-3 concern for company boards and should definitely be an operational concern for more than just the corporate IT security personnel.
Wellbeing and cloud are joint fifth from bottom in the table. The latter is somewhat understandable – the interest in cloud-related information peaked a few years back. Even if there's probably still much for ITSM pros to learn about effectively managing cloud services and the business services that employ them. Wellbeing, on the other hand, is very timely but perhaps has yet to raise its importance in the collective consciousness – be warned though, ITSM.tools' 2019 Future of ITSM survey found that 55% of respondents feel that working in IT is adversely affecting their personal wellbeing (the full set of survey results is coming soon). Plus, of course, voters may have bundled wellbeing into their joint second-placed vote for people.
So, that's the bottom of the table covered – now on to the top 5.
Hot ITSM Trends for 2019 Topic #1 – ITIL 4
ITIL 4 placing at number one for ITSM Trends for 2019 across the 30 topic areas is a surprise and yet unsurprising. There has been so little information made available about what it will entail that there's probably pent-up demand from those people who have spent potentially their whole careers studying and then working with ITIL best practice. For many people, and organizations, AXELOS can't afford to underdeliver with ITIL 4.
Thankfully the wait will soon be over – with the first ITIL update publication launch happening mid-February. We'll be creating content on what ITIL 4 means for the ITSM industry, and the people and organizations within it, once the first publication is released.
Please let us know in the comments if there are particular ITIL-4-related topics that you'd like to see covered on ITSM.tools. In the meantime, please check out this handful of 2018 ITIL 4 blogs we feel are still very much worth a read (some of these are on third-party websites as we've yet to have much written on ITIL 4 due to author NDAs):
Hot Topic #2 (joint) – Automation
As I wrote when automation topped last year's poll:
"Automation is nothing new. IT management and ITSM solutions have been sold for decades based on the ability to automate previously manual activities for speedier and better outcomes, plus lower costs.

And now, in addition to traditional IT automation capabilities – such as scripts, process-workflow automation, and third-party system orchestration – AI, and in particular machine learning, is capable of extending and enhancing automation capabilities."
There's no doubt of its importance to ITSM and other business functions, with it playing a vital part in transforming business operations to meet the needs of digital transformation and the opportunities and challenges this transformation addresses.
Please let us know in the comments if there are particular automation-related topics that you'd like to see covered on ITSM.tools. In the meantime, please check out some of our 2018 automation content:
Hot Topic #2 (joint) – People
Well isn't this a pleasant surprise in our ITSM Trends for 2019. I think few people would have predicted that people would be a top-3 topic area for ITSM pros. Paul Wilkinson and his pointy finger will likely be doing a little jig of joy right now.
Its importance makes so much sense though – there's little in ITSM that goes right (or wrong) without the influence of people. And the possible coverage areas are wide – from the required skills and capabilities for particular ITSM jobs, through effective leadership and management, to the need for organizational change management when driving change. And let's not forget wellbeing!
Hopefully, 2019 will be the year when the ITSM community finally wakes up to realize the importance of people – and everything that makes them the best they can possibly be – to the success of IT service delivery and support.
Please let us know in the comments if there are particular people-related topics that you'd like to see covered on ITSM.tools – we already have some wellbeing-related content in our Q1 pipeline. In the meantime, please check out some of our previous people-based content:
Hot ITSM Trends for 2019 Topic #4 – Enterprise Service Management
Again, as with automation, enterprise service management is nothing new. In fact, much of ITSM.tools' enterprise service management content was written 2-3 years ago when its profile was rising rapidly within the ITSM community. For instance, "Is Your Company Ready for Enterprise Service Management?" But it's still a serious ITSM trend for 2019.
Recent ITSM industry surveys, such as HDI's 2018 "The State of Enterprise Service Management" report (registration required), show just how far enterprise service management has come in terms of adoption and the proof of benefits. Plus, the connection of enterprise service management to the third element of digital transformation – back-office transformation – is another driver for interest and adoption.
Please let us know in the comments if there are particular enterprise-service-management-related topics that you'd like to see covered on ITSM.tools. In the meantime, please check out some of our 2018 enterprise service management content:
As previously mentioned, a lot of our enterprise service management content was written a few years ago – and is still relevant today – and you can view this here.
Hot Topic #5 – Digital Transformation
Digital transformation is another ITSM Trends for 2019 top-5 holdover from 2018, albeit with a minor drop. And the words from my 2018 article still hold true:
"There's no doubt that a key ITSM challenge for <<this year>> will be delivering against the business need for "digital transformation" – from generating new revenues (driven by technology and data), providing better customer engagement capabilities, and the need to bring corporate back-office operations into the 21st century."
And I've still not seen anything that contradicts the point of view that enterprise service management (and thus ITSM) can be a great platform for digital transformation – from better designing, delivering, managing, supporting, and improving IT/business services to helping to improve business back-office capabilities using ITSM principles, thinking, capabilities, and technologies.
Please let us know in the comments if there are particular digital-transformation-related topics you'd like to see covered on ITSM.tools. In the meantime, please check out:
ITSM Trends for 2019 and the Year Ahead
This has been a long blog, so thank you for getting this far. ITSM.tools was, and continues to be, created with the ITSM-pro reader front of mind – so please continue to let us know which ITSM trends for 2019 will best help you in your day (and future) jobs. In the meantime, we'll be using these poll results to drive our content plans for the year ahead. As always, please contact us if there is anything specific you'd like or need help with.
Plus, of course, if you have knowledge, opinions, and expertise that you wish to share with your peers that align with the topics referenced above, then please submit an article.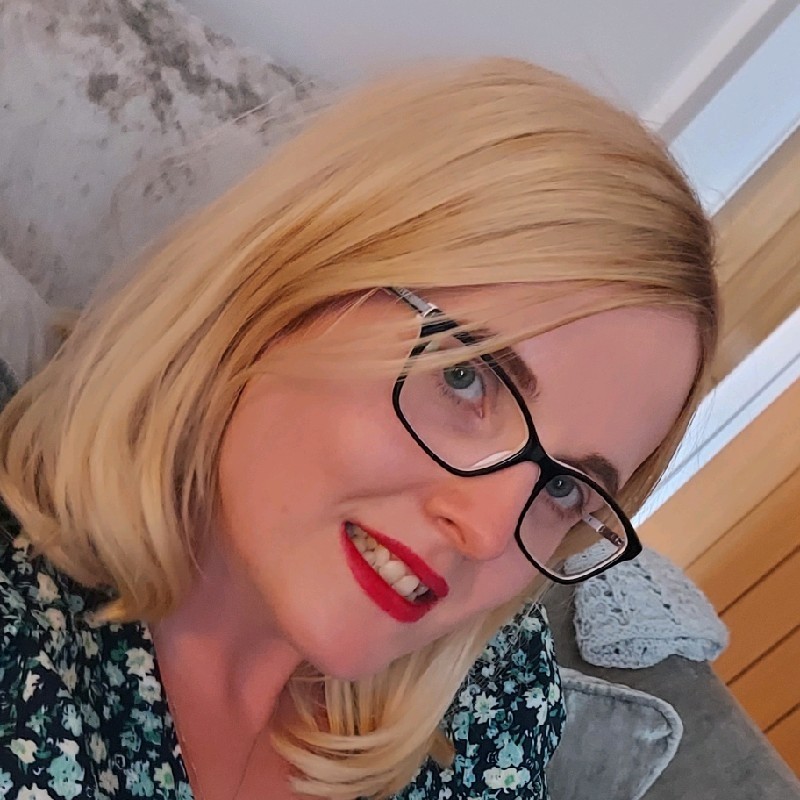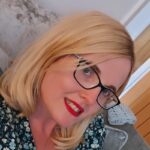 Sophie is a freelance ITSM marketing consultant, helping ITSM solution vendors to develop and implement effective marketing strategies.
She covers both traditional areas of marketing (such as advertising, trade shows, and events) and digital marketing (such as video, social media, and email marketing). She is also a trained editor.